30 unique brushes for adding
rich texture
to flat art.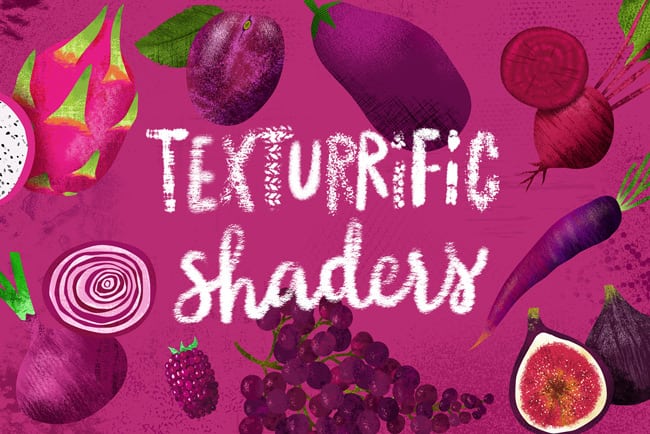 30 Procreate Brushes
PDF Installation Guide
Procreate 5.2 or later is required to install these brushes. Apple Pencil is recommended.
Get ready to make your Procreate art look rich, dynamic, and just plain awesome in a snap! My Texturrific Shaders are 30 pressure sensitive, texture-rich brushes that build up in density as you apply more pressure with the Apple Pencil. They are great for adding texture and dimension to flat illustrations. All brushes are 100% seamless and packed with tons of randomness for endless possibilities. Textures are high resolution, meaning their maximum brush size can quickly fill a large area of canvas. They feel so natural and satisfying to use, you will love the process just as much as your amazing final pieces of art. Excellent for illustration, lettering and more!
Take a look at what these brushes can do...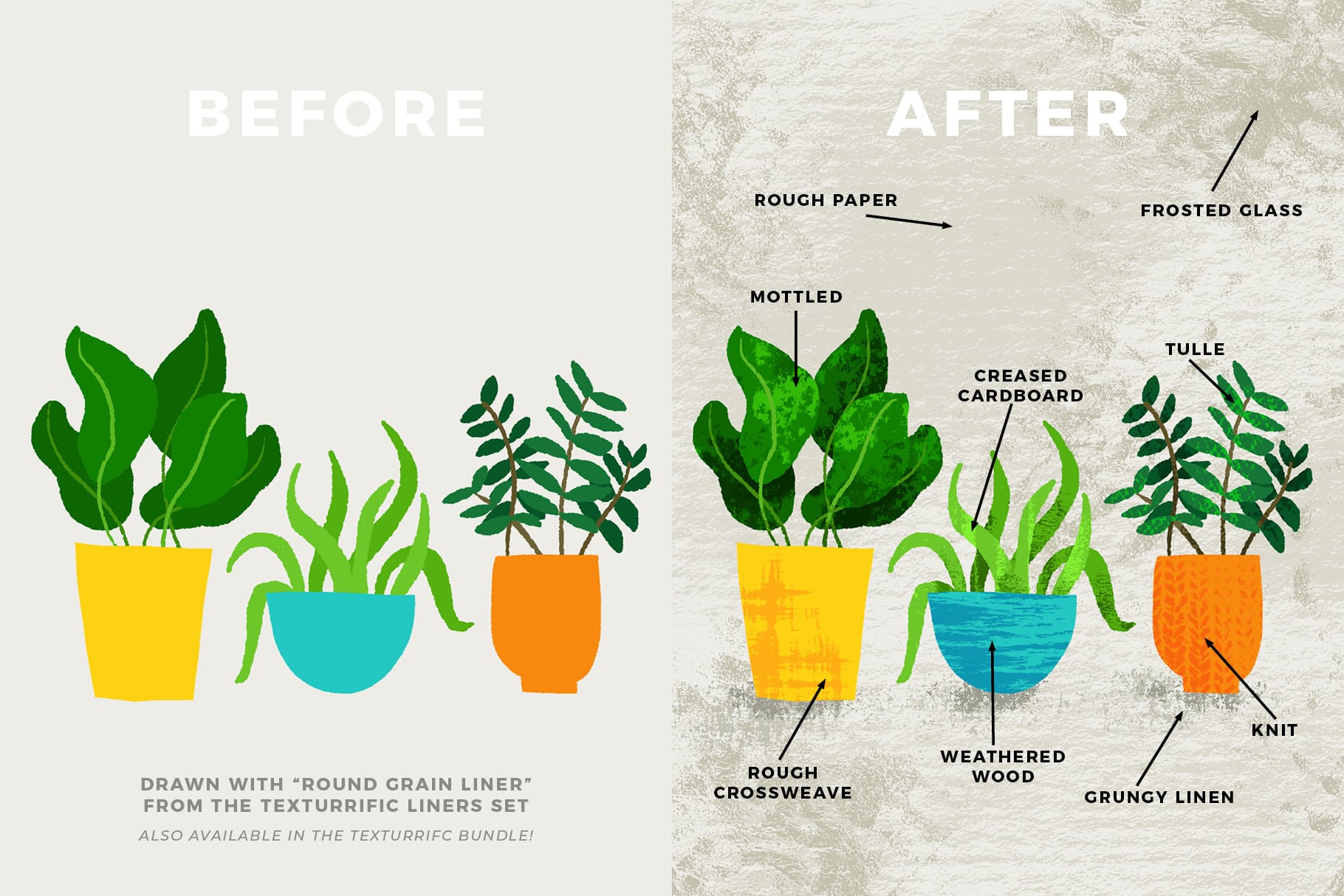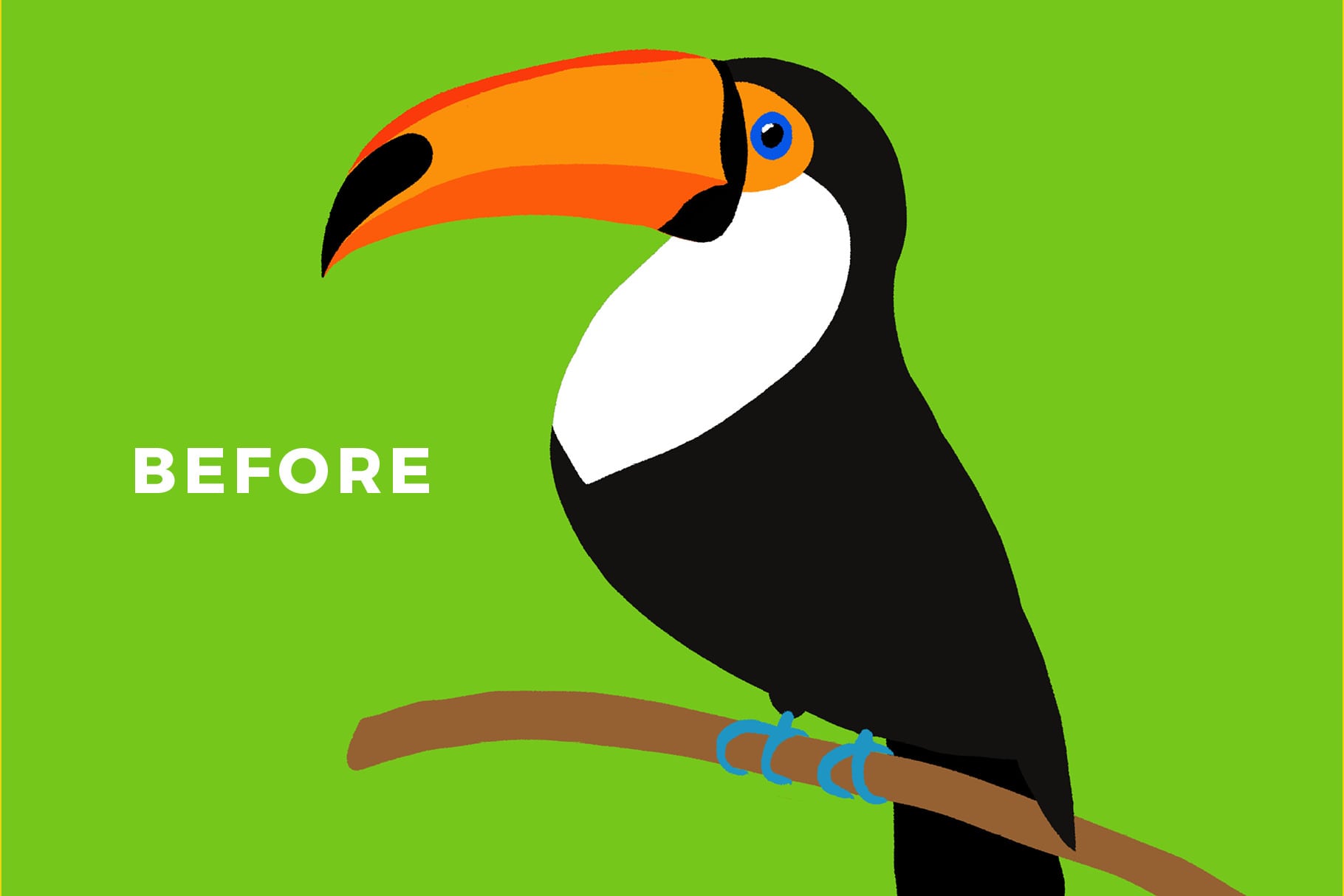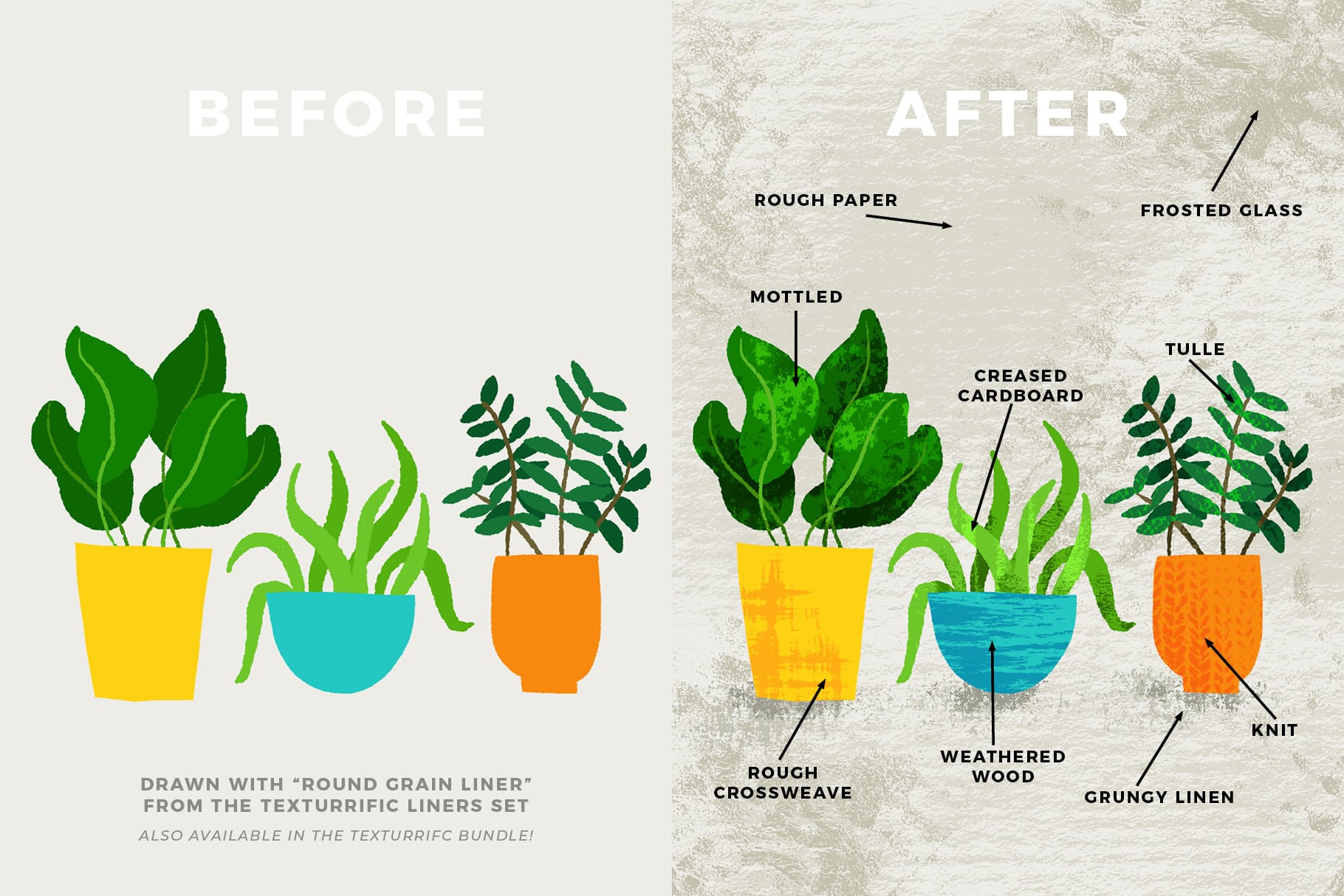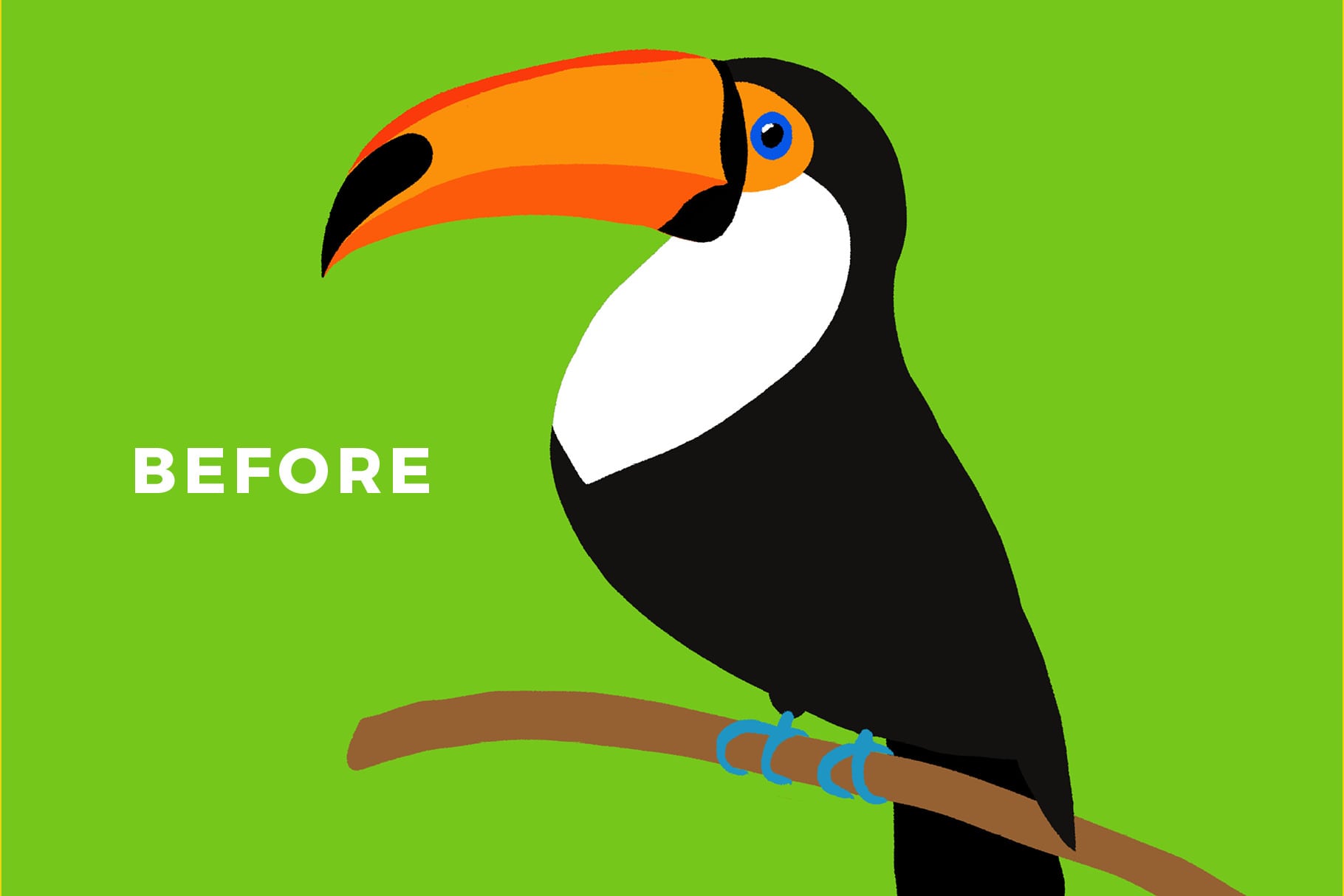 Buy now to start making awesome art!
We've got more fun art-making tools for you...
Want to get ALL our brush sets and save a boatload of cash?