Get ready to make your Procreate art look rich, dynamic, and just plain awesome in a snap! My Texturrific Shaders are 30 pressure sensitive, texture-rich brushes that build up in density as you apply more pressure with the Apple Pencil. They are great for adding texture and dimension to flat illustrations. All brushes are 100% seamless and packed with tons of randomness for endless possibilities. Textures are high resolution, meaning their maximum brush size can quickly fill a large area of canvas. They feel so natural and satisfying to use, you will love the process just as much as your amazing final pieces of art. Excellent for illustration, lettering and more!
tap name for description & brush preview
1. Salt
Sparse speckle brush with a roundish grain and a crystalized flair.
2. Pepper
Sparse speckle brush that's a little rough around the edges.
3. Thick Speckle
Dense speckle brush that build up quickly.
4. Burlap
Bumpy and grungy with a uniform, fabric texture.
5. Roller
High contrast dappled look, sampled from a block printing brayer.
6. Photo Grain
Soft but dense grain, great for adding subtle texture.
7. Fine Grain
Small detail grain with a grungy undertone.
8. Light Scratch
Grungy texture with light scuff marks.
9. Nonpareils
Sprinkles in the form of a texture brush! Densely packed dots in varying shades.
10. Seedy
Quickly add a random pattern of tiny seeds to your food artwork.
11. Fibrous Paper
A fine-tooth paper texture. Makes a great base texture, and smooth shading tool.
12. Rough Paper
Rough-textured paper like that of watercolor paper.
13. Parchment
Splotchy dense texture sampled from pavement paper.
14. Mottled
Blotchy, grungy texture, great for adding natural color variances.
15. Frosted Glass
An icy-looking crystal texture.
16. Grungy Linen
One of my favorites! Grungy fabric texture with subtle stripes.
17. Fluff
Wooly, furry, fleecy, cloudy, dreamy texture.
18. Jupiter
Directional grain shader filled with celestial storminess.
19. Ice Rink
Scratched to the max! Scruffy lines in every which way.
20. Galvanized
Angular texture with lots of spangle.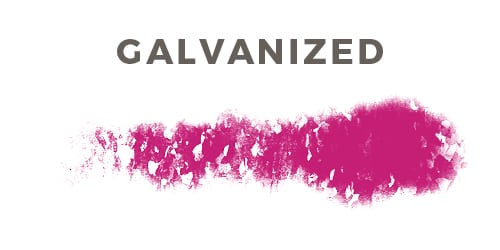 21. Crossweave
Light and airy large woven texture
22. Rough Crossweave
Mega dense and mega gritty version of the Crossweave brush.
23. Cardboard
Fine grain with a corrugated look.
24. Creased Cardboard
A directional grain brush of cardboard folds.
25. Tulle
Layers of netting fabric with a slight grunge.
26. Knit
Directional grain: endless stitches without all the carpal tunnel.
27. Curly Furry
Curled up random fibers.
28. Grassy
Noisy green grass texture.
29. Weathered Wood
Another favorite! Directional grungy-strip grain with loads of potential.
30. Wood Plank
Seamlessly repeating lined up wooden boards.