How to Draw Fire in Procreate
Learn how to draw fire in Procreate!
In this live tutorial, I'll be teaching you how to draw fire in Procreate! I'll show you two ways to draw flames: a super simple method using a built-in Procreate brush and a more painterly flame effect. I'll also show you how to create a glowing effect using gaussian blur and blend modes. Then learn even more about adding a background and shading as I walk you through how to draw this complete campfire illustration. 
Canvas Size Used: 3800×2800 Pixels
All brushes used to draw the campfire illustration are from Gouache Paintbox, unless otherwise noted below.
Sketch: Sketching Pencil from Pencil Box
Fire style 1: Flames from the Elements set (built-in Procreate brush)
Fire style 2: Painty Round
Logs & rock shapes: Painty Round
Rock texture: Dotty Gouache Grain
Dirt & sky texture: Soft Gouache Grain
Stars: Detail Liner
I created this set of gouache brushes to replicate the unique style of midcentury-era illustrators such as Mary Blair. These illustration brushes feature loads of randomized texture to give the effect of real gouache paint on a brush. Brushes have built-in inconsistencies, resulting in a very natural, hand-painted look.
Artwork made in this Tutorial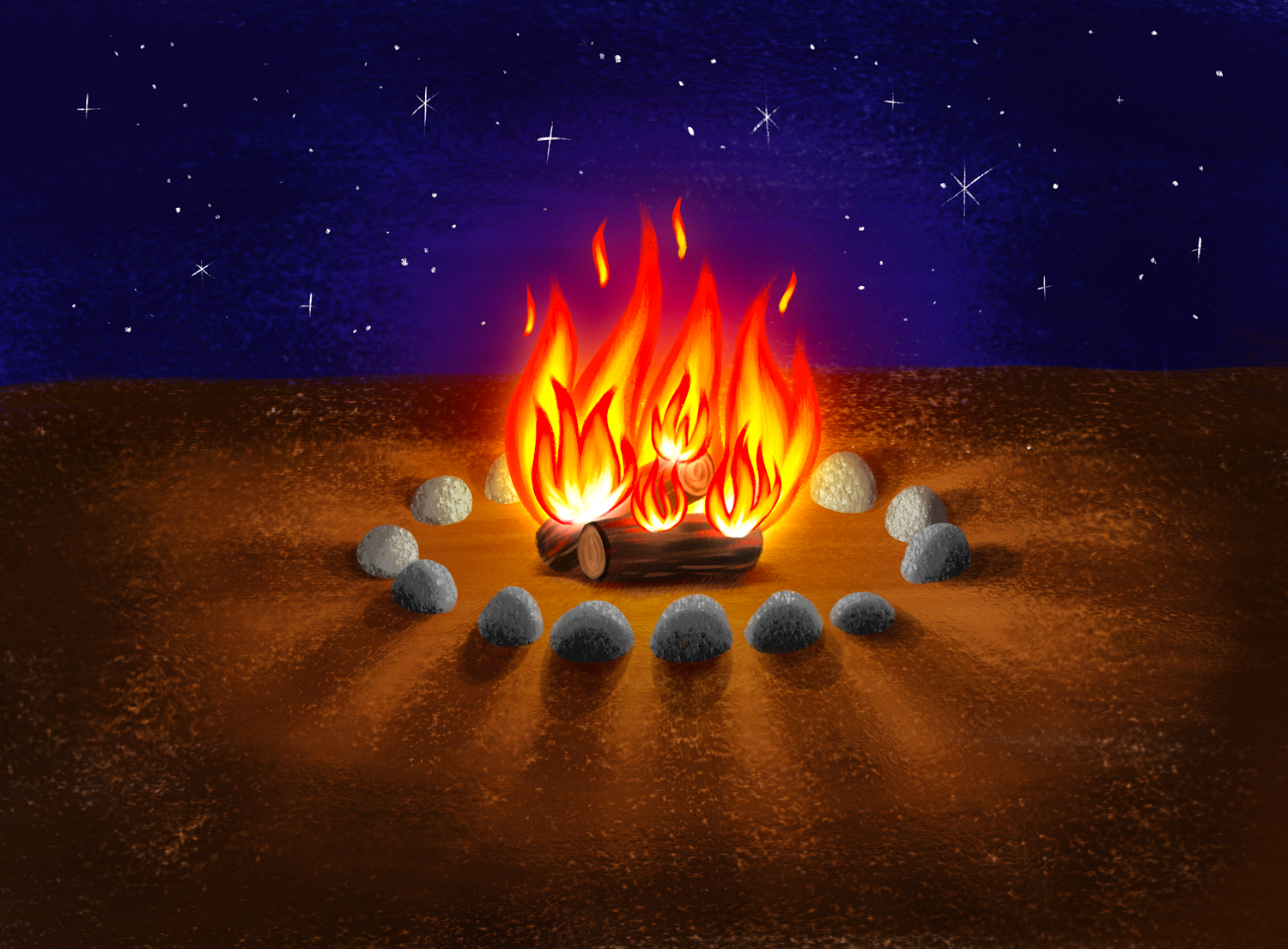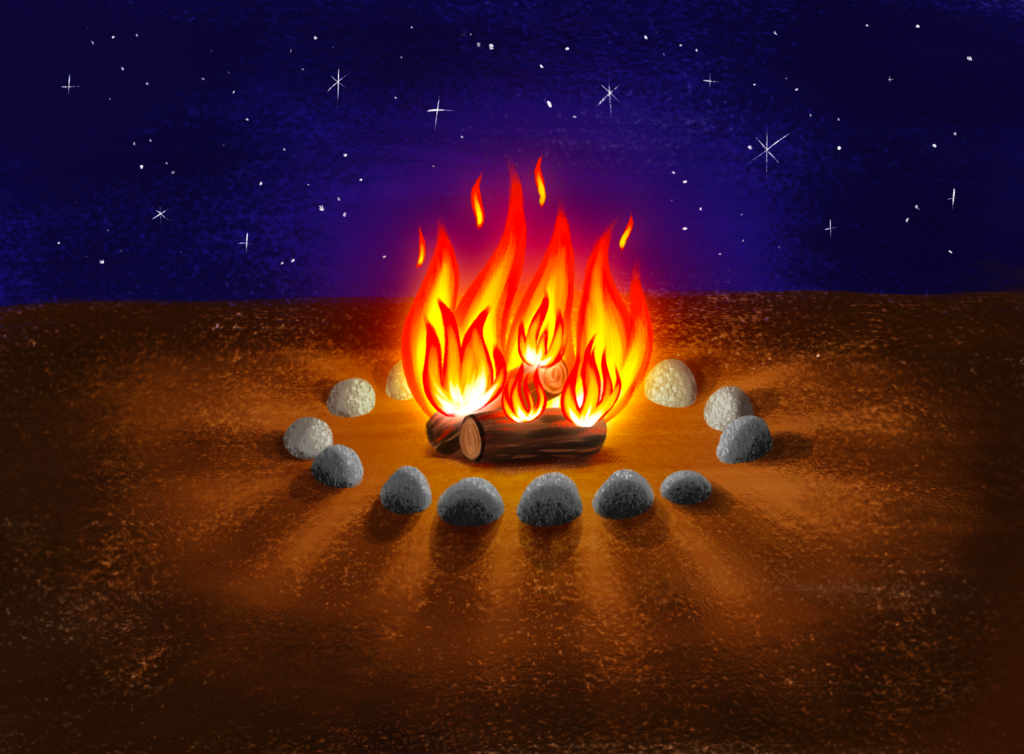 Join me for more livestream drawing
Stay tuned for more live draw videos where we can hang and draw together, I can answer your questions, and show you some cool Procreate tips and tricks!  
A few past Live Tutorials