Week forty-four
NEW TUTORIAL!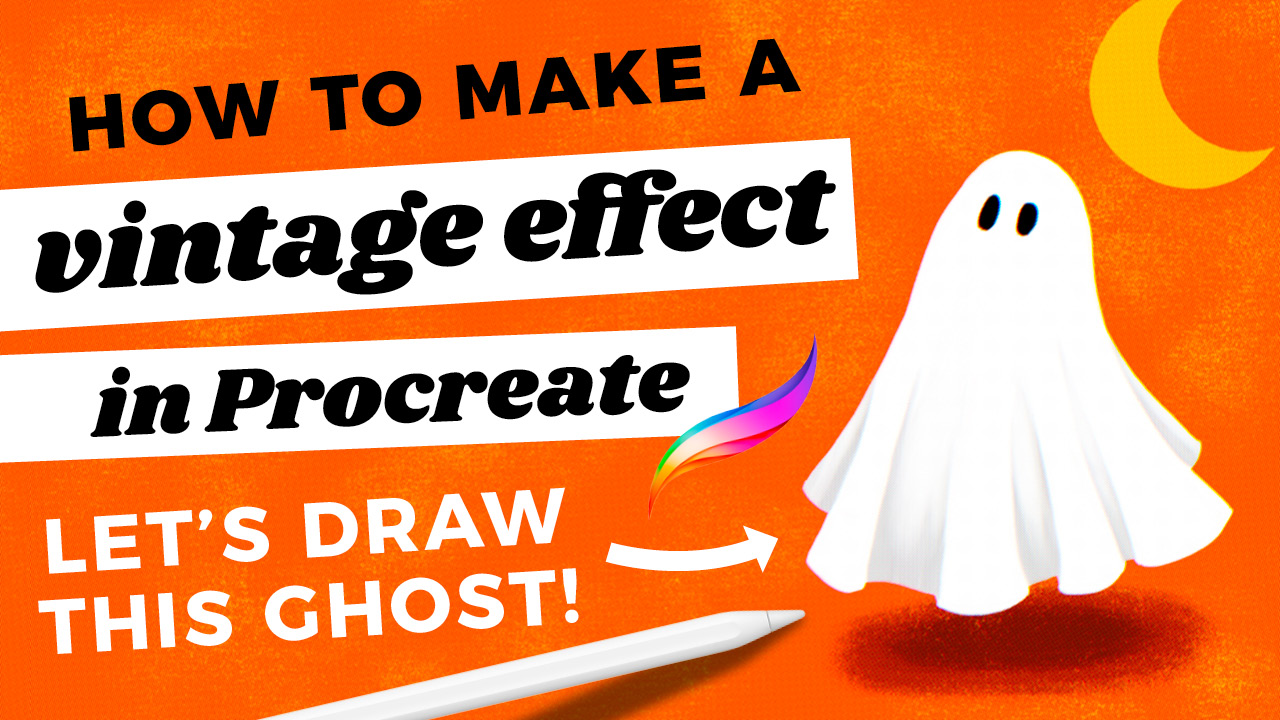 Draw a cute ghost and make a cool vintage printing effect in Procreate!
Follow along and draw with me as I teach you how to draw this cute ghost! You'll also learn about using layers in Procreate, clipping masks, and I'll teach you a simple technique for drawing fabric. Then I'll show you an easy way to make a cool vintage printing effect using Procreate's built-in filters. I like to use this effect in many of my pieces!

WATCH THE VINTAGE GHOST TUTORIAL

October's Theme:
Myths & magic
Week 44: Spooky Stuff
The week of Halloween is upon us! So I'll admit I don't really like "spooky" things. Scary, creepy, and terrifying imagery is not my thing. So why is Halloween one of my favorite things? Because it's the most creative of all the holidays! I love getting crafty with costumes and going wild with a theme. But even if you aren't the DIY type, choosing a costume is still a major creative expression in my mind. It's always so fun to see people's interests, ideas, and even sense of humor, come to life in the costumes they wear on Halloween. Halloween is a time for the imagination to run wild.
For me, making costumes means:
It's always worth taking the time to do something fun and creative.
There is joy in solving problems and figuring out how to do something.
You can come up with crazy ideas, and if you put in the effort, you can make them a reality. Anything is possible!
It goes to show there are lessons to be learned in everything we do. I hope you have fun creating some Halloween-themed artwork this week!
The Prompts
Week 44 | oct 25 – 31
spooky stuff
Mon: witch
Tue: skeleton
Wed: bat
Thu: gravestone
Fri: ghost
Sat: dark forest
Sun: black cat
This piece was drawn using my Gouache Paintbox brush set for Procreate.
You can access each week's prompts, with links to reference photos, at makingarteveryday.com
This Week's Tutorial
Live Tutorial! DATE at TIME PST
Placeholder

Direct Link to the Live Stream

The best place to catch the live stream is on the Bardot Brush YouTube Channel. Don't forget: You can watch or re-watch the previous livestreams on my tutorials page on Bardot Brush!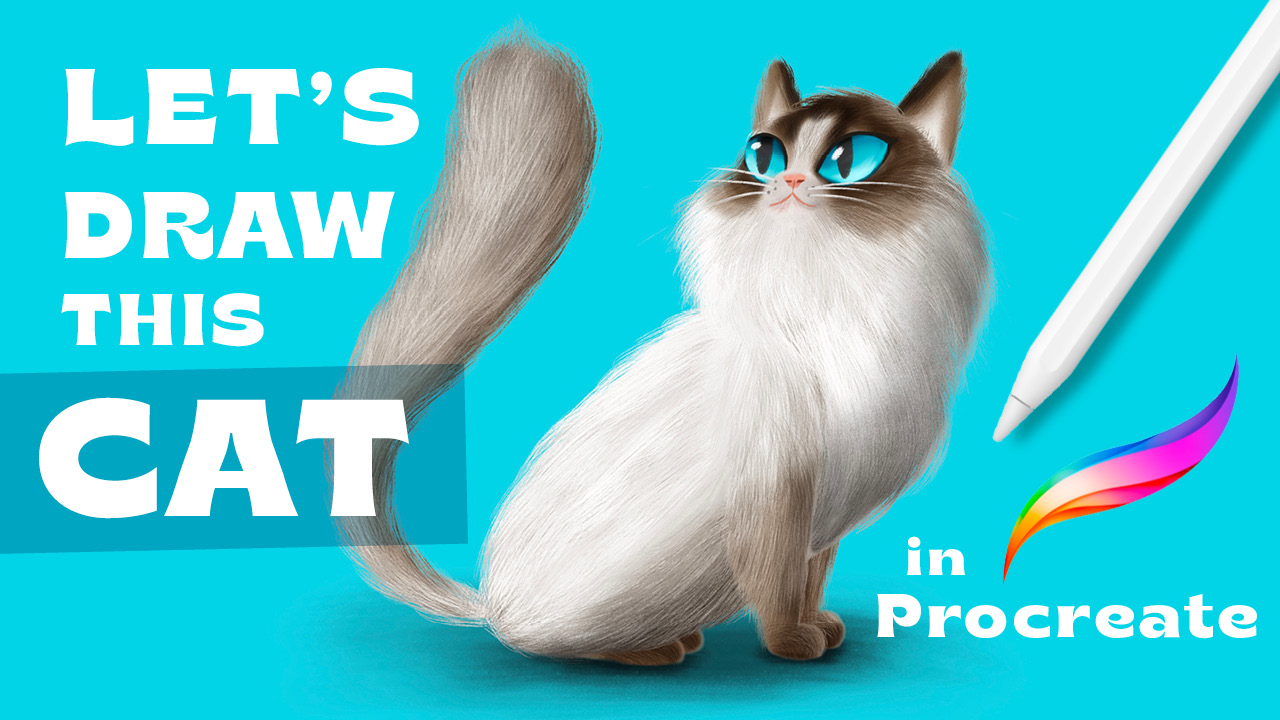 Sunday's prompt is "black cat" so try adapting this tutorial! I will teach you how to draw this furry kitty! If it looks a little intimidating, fear not, I'll be walking you through every step. (I can't wait to show you how to do those eyes!) For this tutorial I'll be using my FREE Fur & Fluff brushes.
use code: ARTSY15
I'm running a Bardot Brush sale to get you ready for all the amazing creativeness you are going to accomplish. Nothing inspires an artist like new supplies.
Get 15% off all brush sets and bundles!

SHOP NOW: 15% off everything with code artsy15

This Month's Progress Tracker
You can always download the current month's Progress Tracker at bardotbrush.com/progress
(its a .Procreate file, so you can keep track of your progress right in Procreate!)
You'll find instructions about how to use the Tracker at the link above. I even made you a star stamp brush for you to use! It's my Procreate version of a gold star sticker.
Share and Connect with other MAE Artists
We've got a Facebook group just for participants of Making Art Everyday and all things Bardot Brush! Come join our group of supportive artists of all skill levels, share your work, ask questions, and be a part of the community!
Making Art Everyday is brought to you by me, Lisa Bardot!
I'm the owner of Bardot Brush, one of the leading brush makers for Procreate. If you'd like to support me, please check out my premium brush sets that inspire creativity at bardotbrush.com.