Support an Awesome Procreate Artist!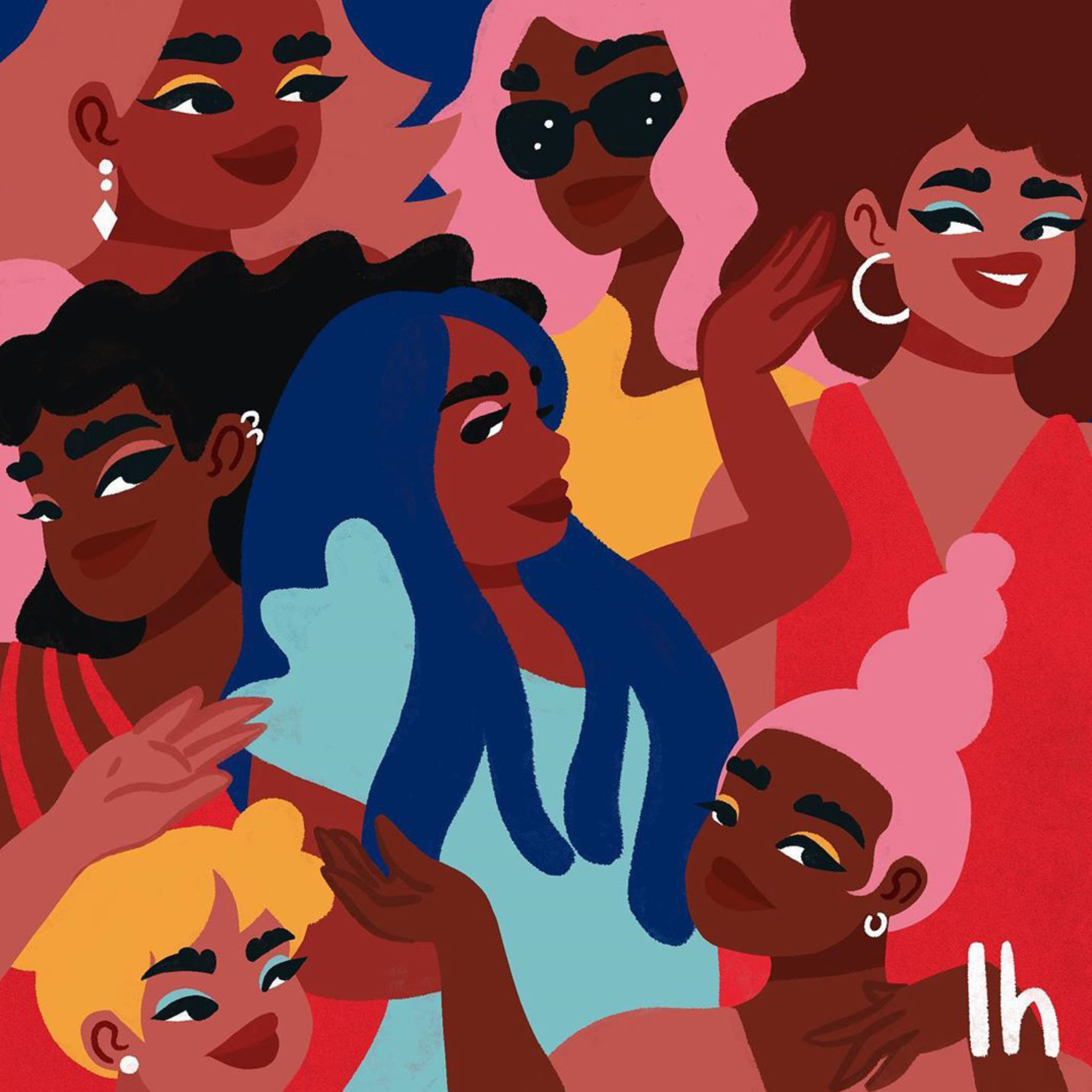 Bright, vibrant and generally focused on confidence and empowerment, Lo Harristba wants her art to communicate messages of positivity, self love, and kindness. 
Lo Harris is an illustrator and motion designer based in Brooklyn, New York. Lo grew up in Bessemer, Alabama and, from the time her family had a computer, she would spend hours on Microsoft Paint. In middle school, she purchased her first drawing tablet. 
The tablet allowed her to graduate to Paint Tool Sai and Photoshop. Lo is "entirely self-taught," as she puts it. It was through popular art communities, like DeviantArt, where Lo was able to learn from other talented artists. These artists shared tutorials on anatomy and shading. She would print out these tutorials, stick them in a binder and refer to them religiously while she drew. Lo remembers a point in high school where she didn't take her art practice seriously. She attended an arts high school and, although she was a creative writing student who loved both writing and drawing, many of her friends were talented visual artists students who had studio hours, gallery shows and time to really hone their visual styles. "I respected their growth and process so much," she shares. "I figured that my work, as a self-taught digital artist, couldn't begin to compare to their fine arts training. Of course now I know that the quality placed on art is subjective, and I am entirely comfortable with owning my lack of formal training."
Lo continued to create art until moving to Evanston, Illinois where she attended Northwestern University and graduated with a degree in journalism and a certificate in integrated marketing communications. From this point, until recently, her art was put to the side. After college, she worked and interned in news and media. She was able to intern at The New York Times and Bustle in motion graphics. She also worked at a smaller investigative journalism magazine called The Chicago Reported. Today, she is an associate animator at NBC News. In December of 2019, Lo saw a colleague at work doodling on Procreate. It was Procreate that got her drawing again. "Procreate was a real game changer for me," Lo says. She always wanted a drawing tablet she could engage with, but, as she continues, "the ones with screens were always so expensive." She often wonders where her art would have gone had Procreate been around when she was in highschool.
When we asked Lo what Procreate tool she uses the most, her response was, "I utilize the clipping mask in everything I do." "I almost use it too much," she laughs. We also asked her if she works in any mediums beyond digital art. To which she said, without hesitation, "Nope! I don't like getting my hands covered in paints, chalks, etc." And, of course, she can't live without her Apple Pencil!
Lo is especially inspired by music. Some of her favorite pieces have come about by binge-listening to a song. Her favorite genre of music at the moment? Bossa Nova. She says, "It sounds so fresh and vibrant!" In fact, when Lo struggles with artist block, she likes to walk around and listen to music.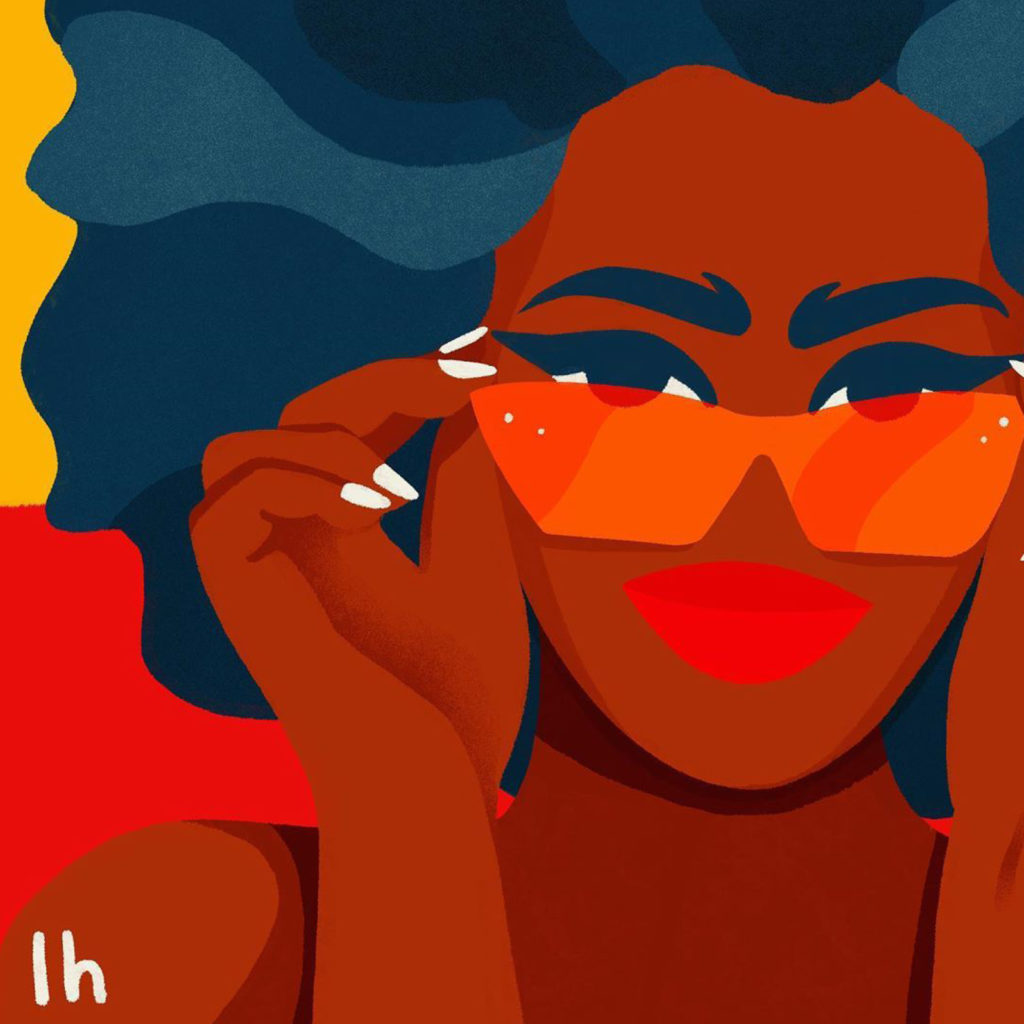 Lo's goals for her future as an artist include a collaboration with a fashion brand. She hopes to integrate her signature colors, patterns and shapes into a limited edition line of clothes, shoes or purses. "I'd also be super excited to create my own line of stationary, backpacks and stickers that I could see in stores across the country," she shares.
To other artists out there, Lo encourages you to make an account or page for your art where you can publish everything. She continues, "This page can be completely private. The point is that it's very helpful and motivating to have a place where you can have all of your work published and lined up in chronological order. Just to see how you've grown!"
And what changes would Lo like to see in the art community? "I want to continue to see brands hire black artists. There are lots of non black artists drawing more diverse subjects which is cool, but it should not be a substitute to actually distributing opportunities and equal pay to artists from a variety of backgrounds."
Lo says the best way to support her is by following, liking, and sharing her work with your friends! 
Lo wants to help empower people and help them feel confident.