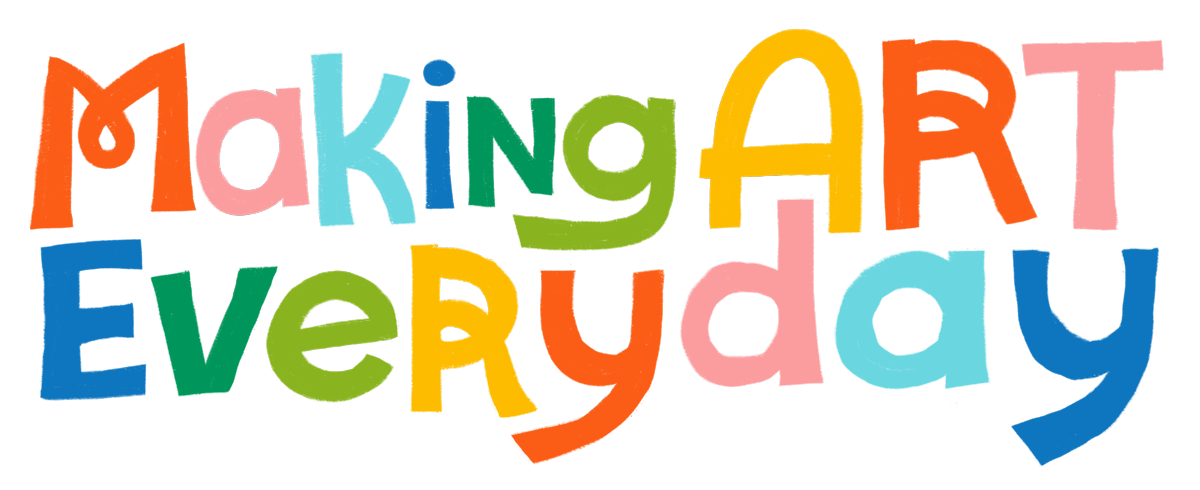 Establishing an art-making habit isn't a walk in the park.
Old habits die hard as they say. But I'd like to share a "trick" with you that worked for me. In James Clear's book, "Atomic Habits" he talks about attaching a new habit to an old habit. So in this case the new habit would be drawing, and maybe the old habit is "drinking my morning coffee." Everyday without thinking about it, you get up and "make yourself coffee." Try using the coffee-making thing as your "trigger" to remind yourself to draw. This way you're not developing a completely new habit, you're simply riding the coat tails of something you already do naturally. What existing habit of yours could you pair up with art-making?
It's the last week of Animal Month *sigh* but we're ending it with a bang! This week's theme is wild animals – the kind that slither, swim and have four furry paws. There's an animal type for every wild-life lover. Can't wait to see your art!
If you only draw one piece this week,
If you've been wanting to learn how to pick a color palette for your artwork, this tutorial is perfect for you. In this tutorial I draw an alligator in non-traditional colors (I.e. not your typical green alligator.) Plus you'll find a link to download a ton of FREE Procreate color palettes!
Looking for More Tutorials?
Check out the Making Art Everyday prompts page for LOADS of FREE tutorials related to each month's theme.
Monthly Project: Pet Portrait
If you only draw one piece this month, try a Pet Portrait!
With this project, you will be able to focus on one animal for the month of February. Pet portraits are typically a close-up of the pet's face, so you won't need to worry about drawing a body. Check out the project page for more info + inspo.
Share and connect with other MAE artists
If you're looking for some art friends, look no further! MAE's Facebook Group has over 16 thousand members who are all sharing + supporting one another in their art-making journey.
I'm the owner of Bardot Brush, one of the leading brush makers for Procreate. If you'd like to support me, please check out my premium brush sets that inspire creativity at bardotbrush.com.
New to Making Art Everyday?
Making Art Everyday is a series of daily, weekly, and monthly prompts and challenges to help you overcome creative fears and develop your art-making practice. Every month, we will feature a new theme that will allow you to hone a set of skills, practice drawing something specific, or complete a project.
Participation is free! Join thousands of participants worldwide who are making art right alongside you.