11 Procreate brushes for making
realistic scratch art.
11 Procreate Brushes
In-Depth User Guide PDF
Brush Preview Sheet PDF
Procreate 5.2 or later is required to install these brushes. Apple Pencil is recommended.
Now you can make beautiful, realistic scratch art in Procreate! With my Sgraffito Scratch Art brush set you'll get to enjoy this soothing and fun art-making method. Making scratch art is a relaxing way to enjoy blending colors and experimenting with line, texture, and value. 
I designed these 11 brushes to authentically emulate the look of real scratch marks scraping through layers of paint. This set contains different textures and line weights you can combine to create unique works of art. With my included 31-page in-depth user guide, you'll learn this relatively easy technique and create whimsical, colorful scratch art pieces in no time at all! 
Take a look at what these brushes can do...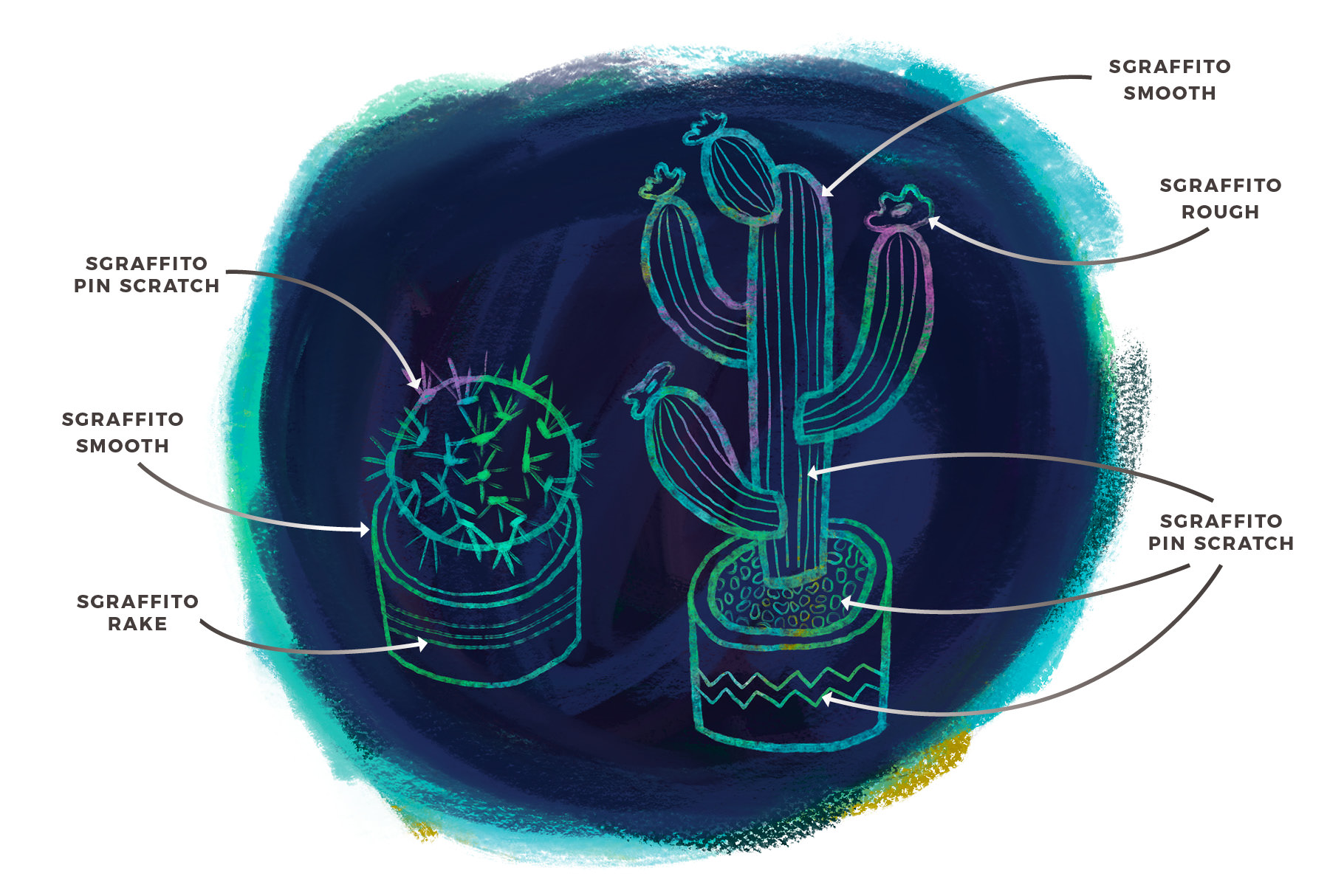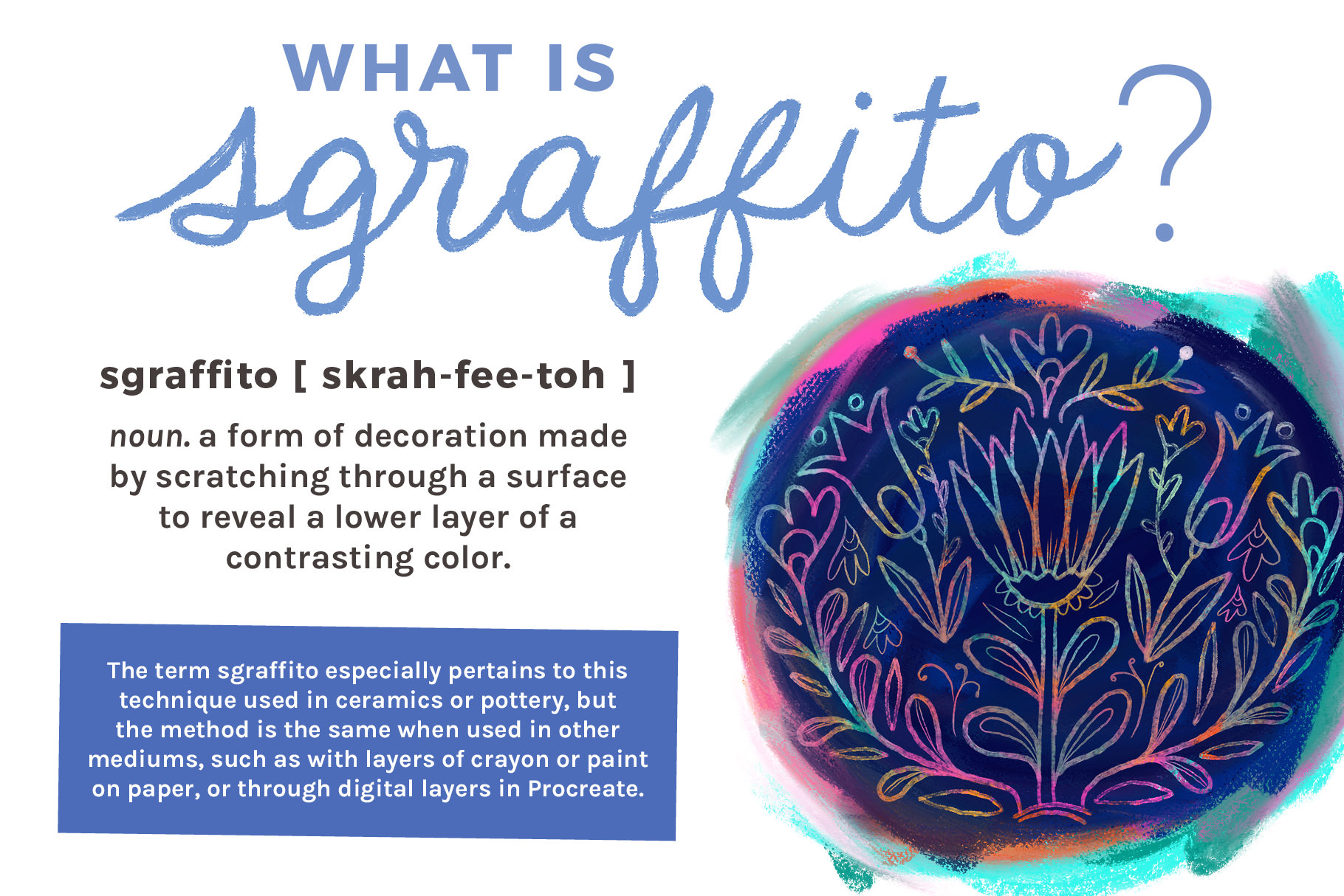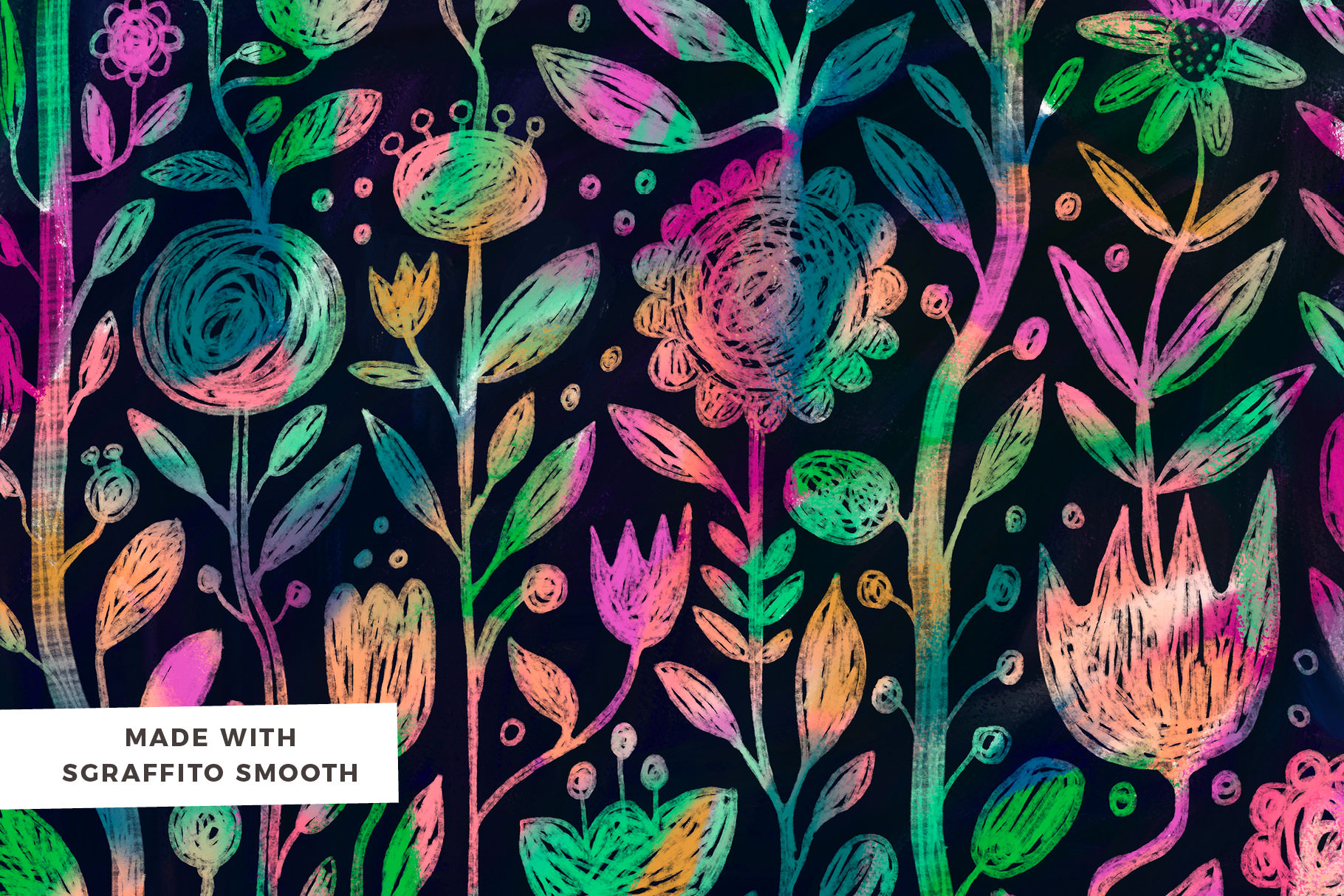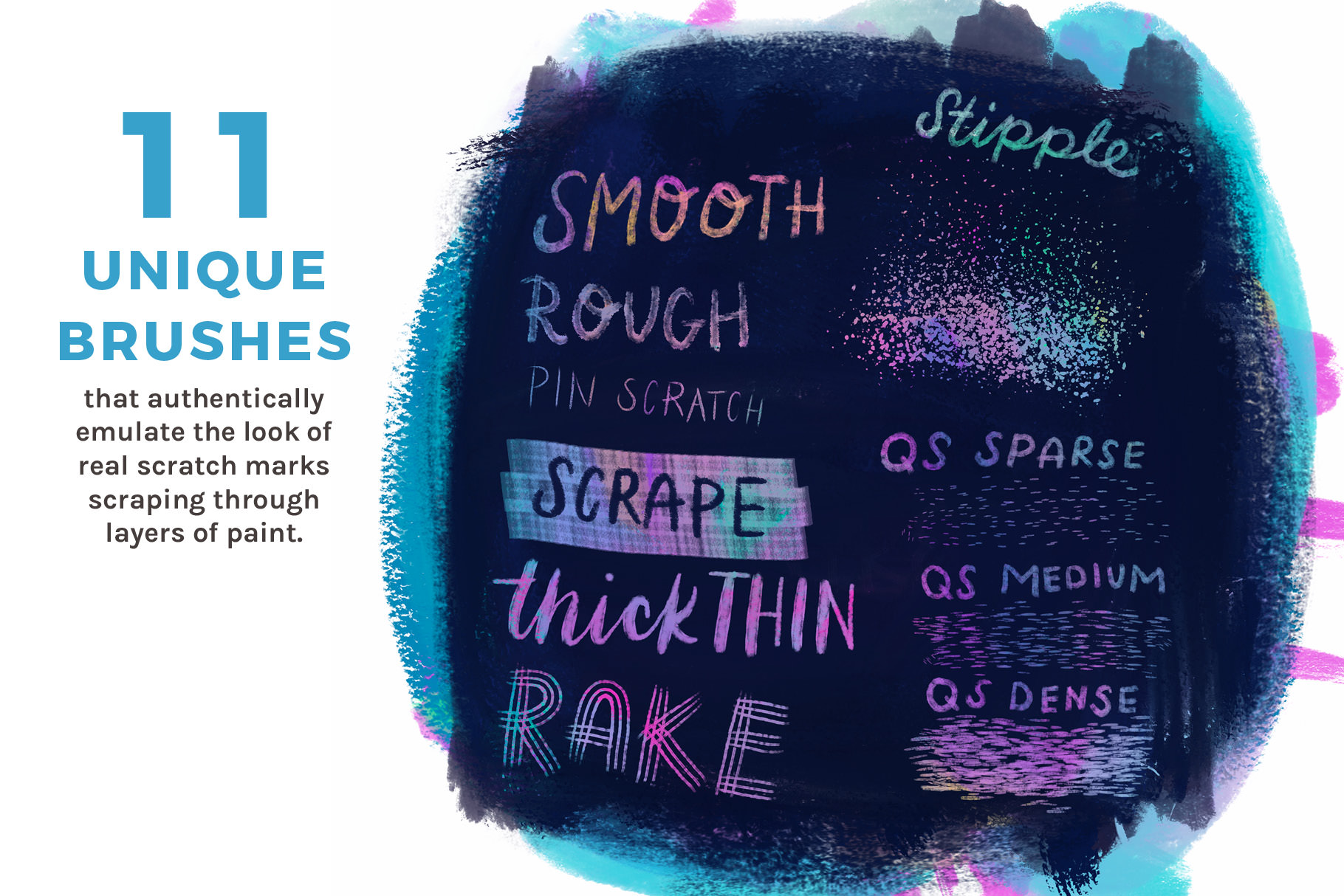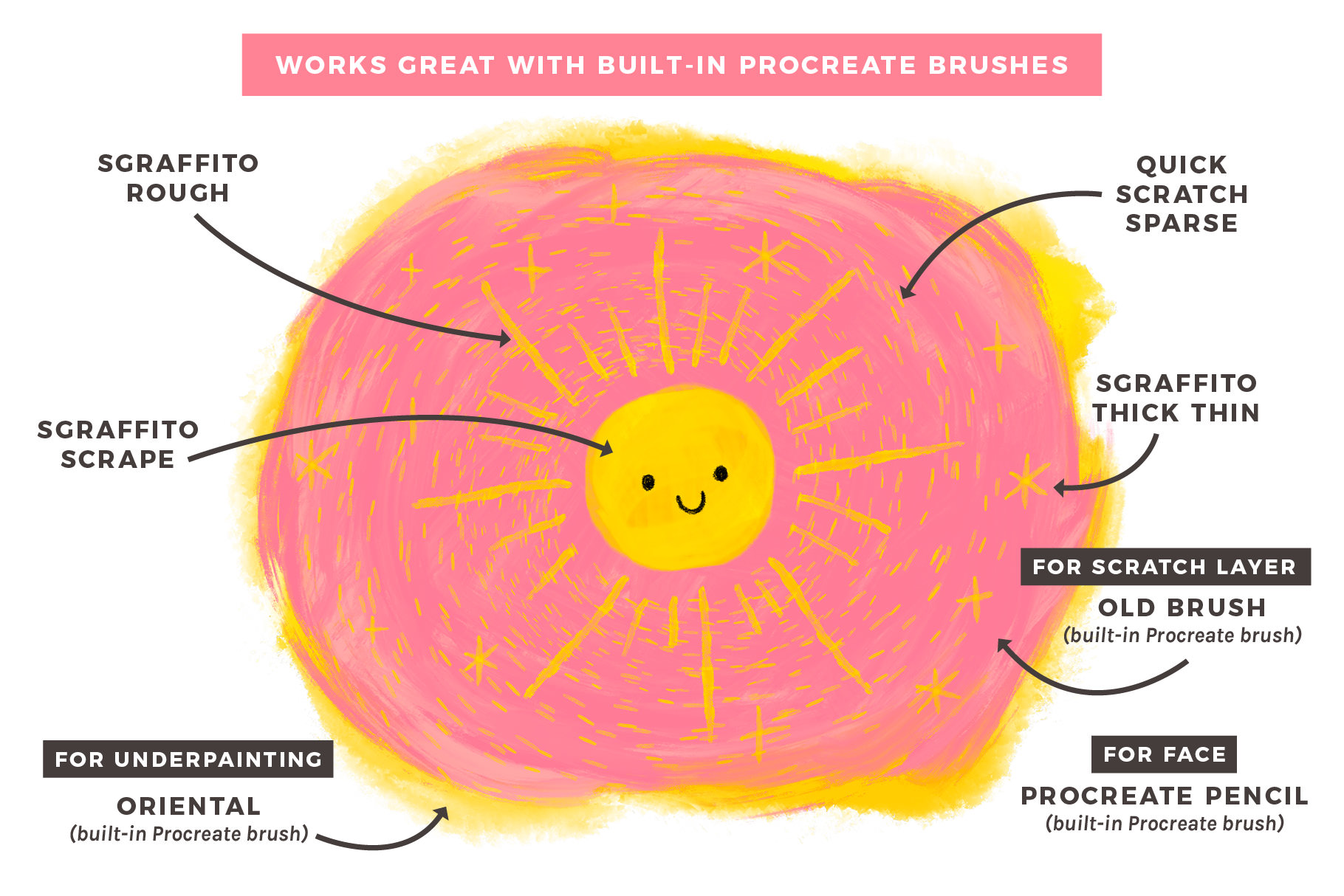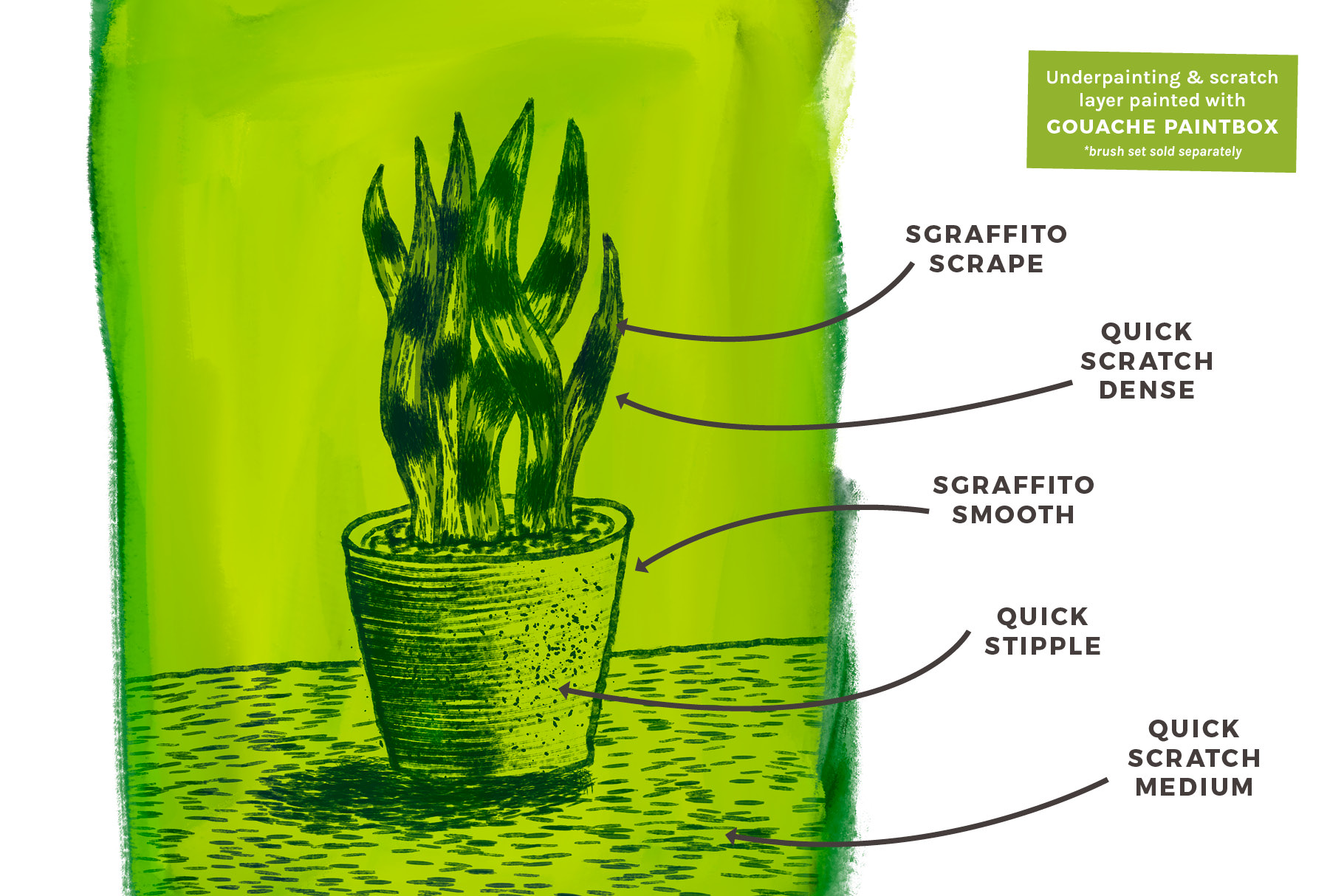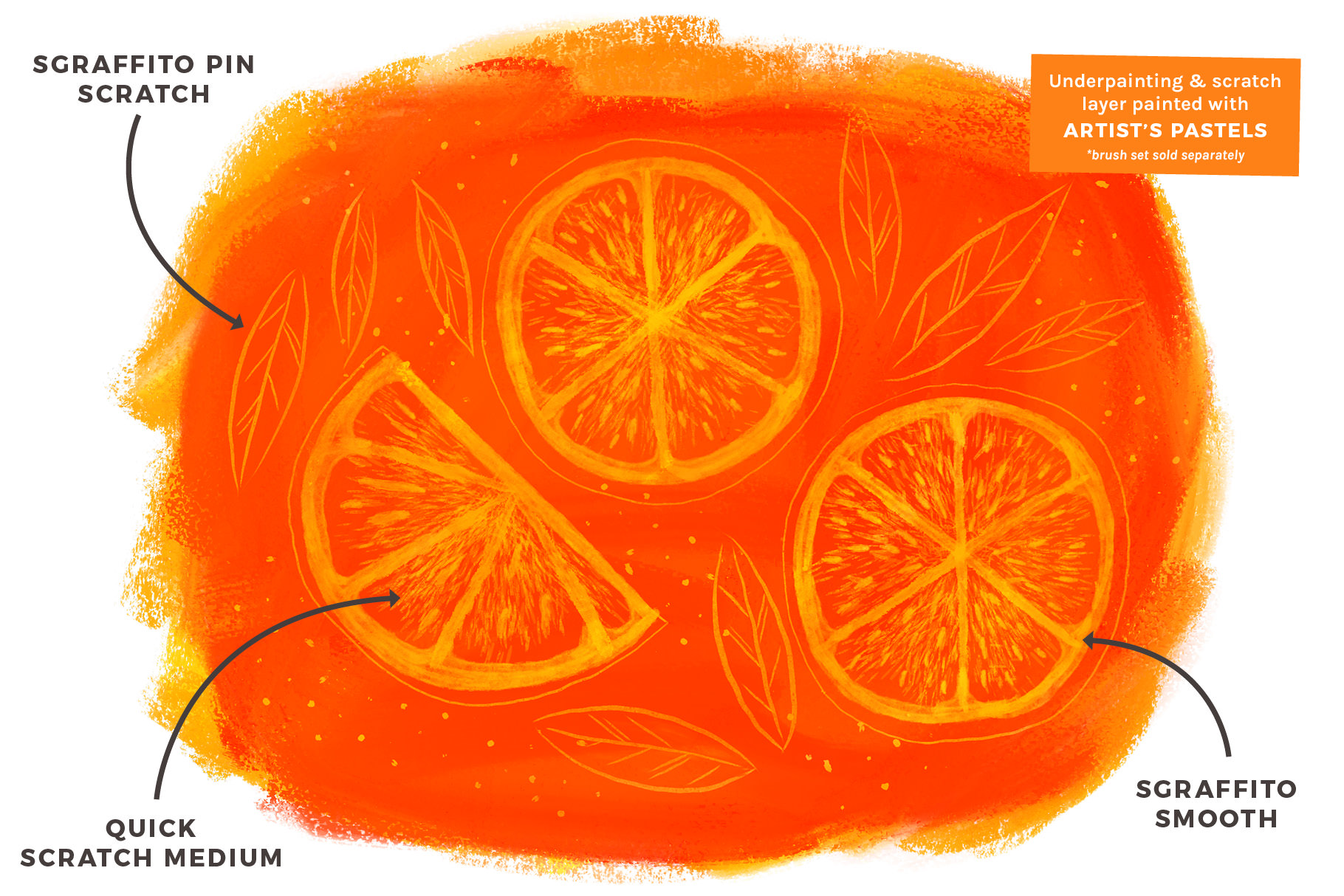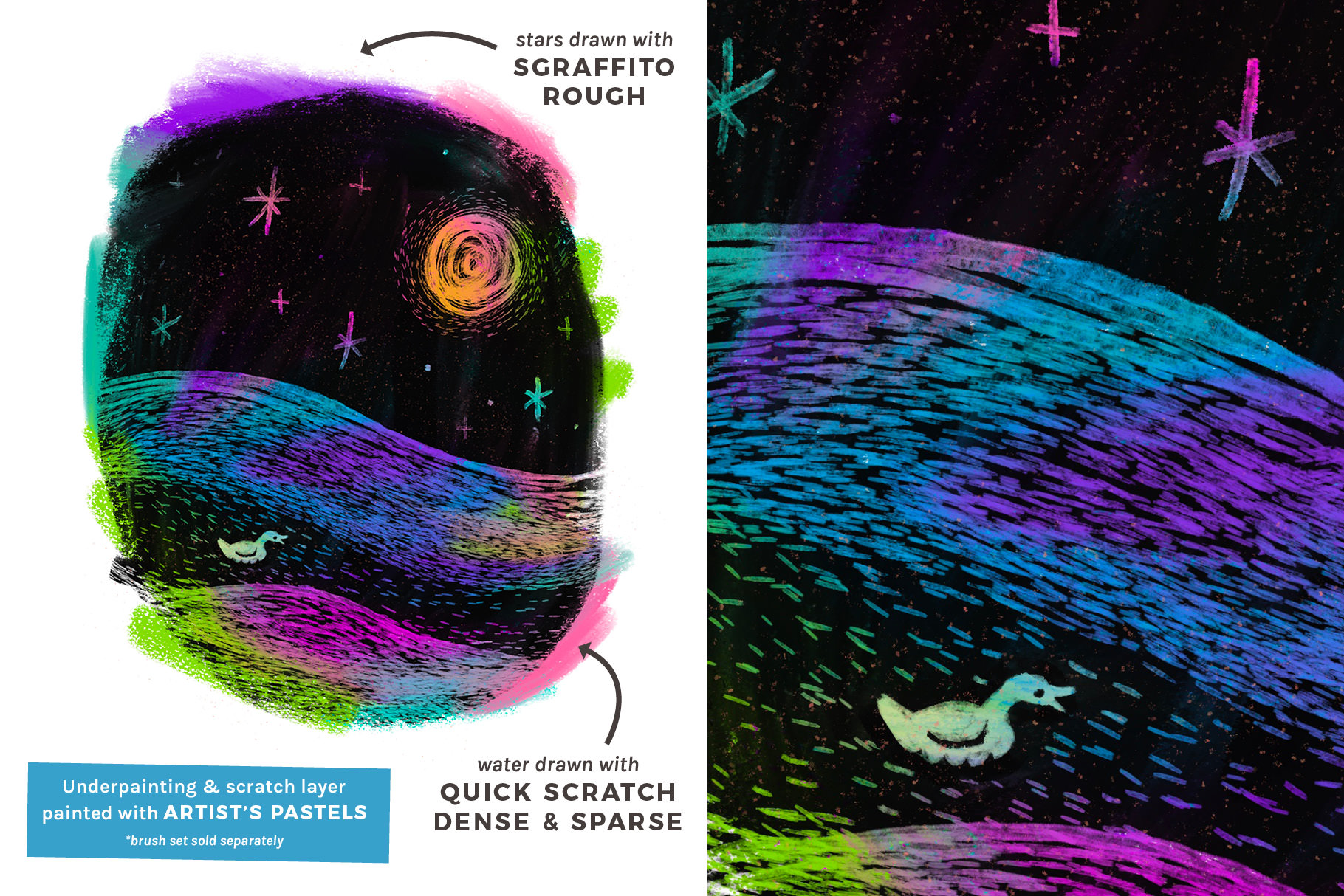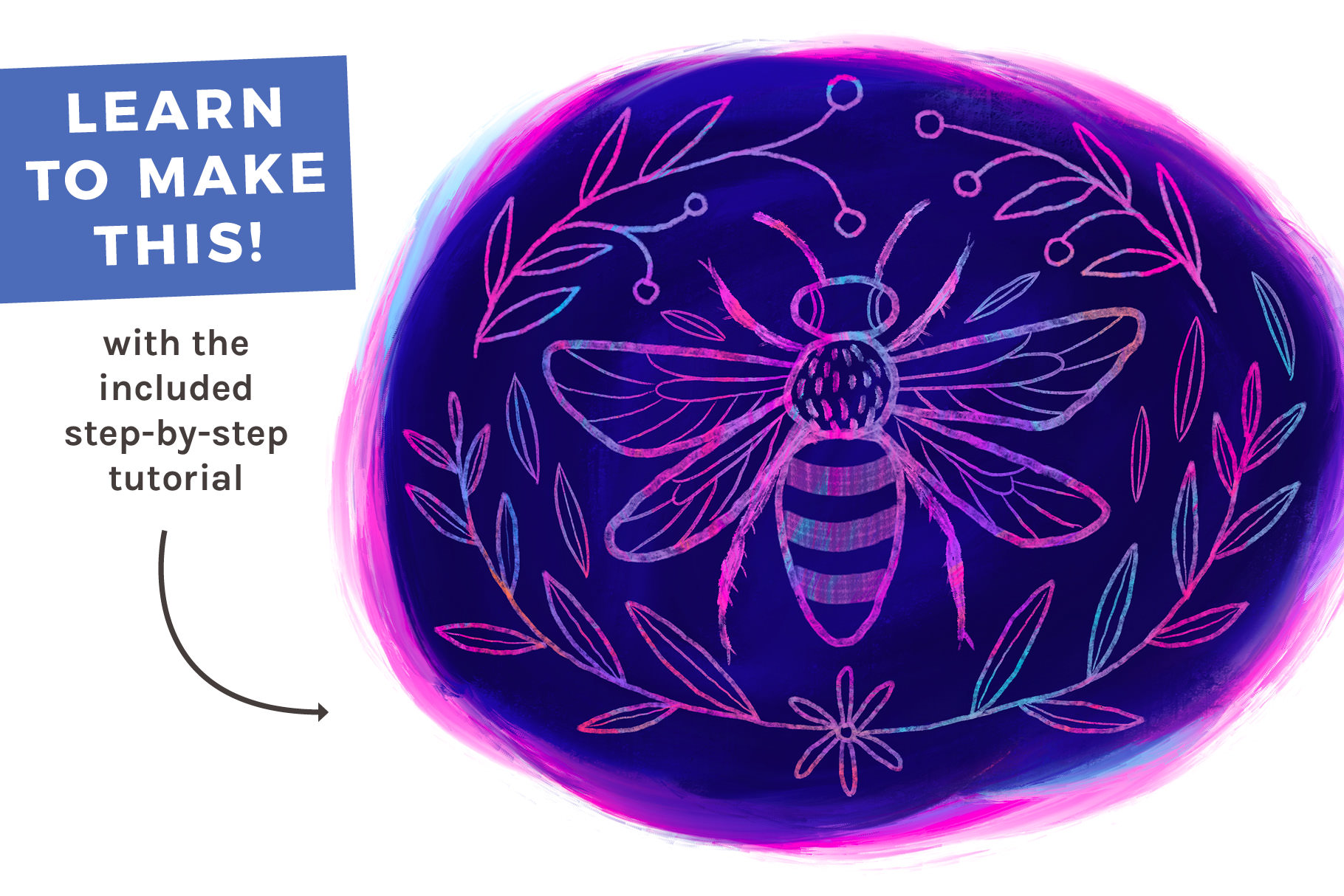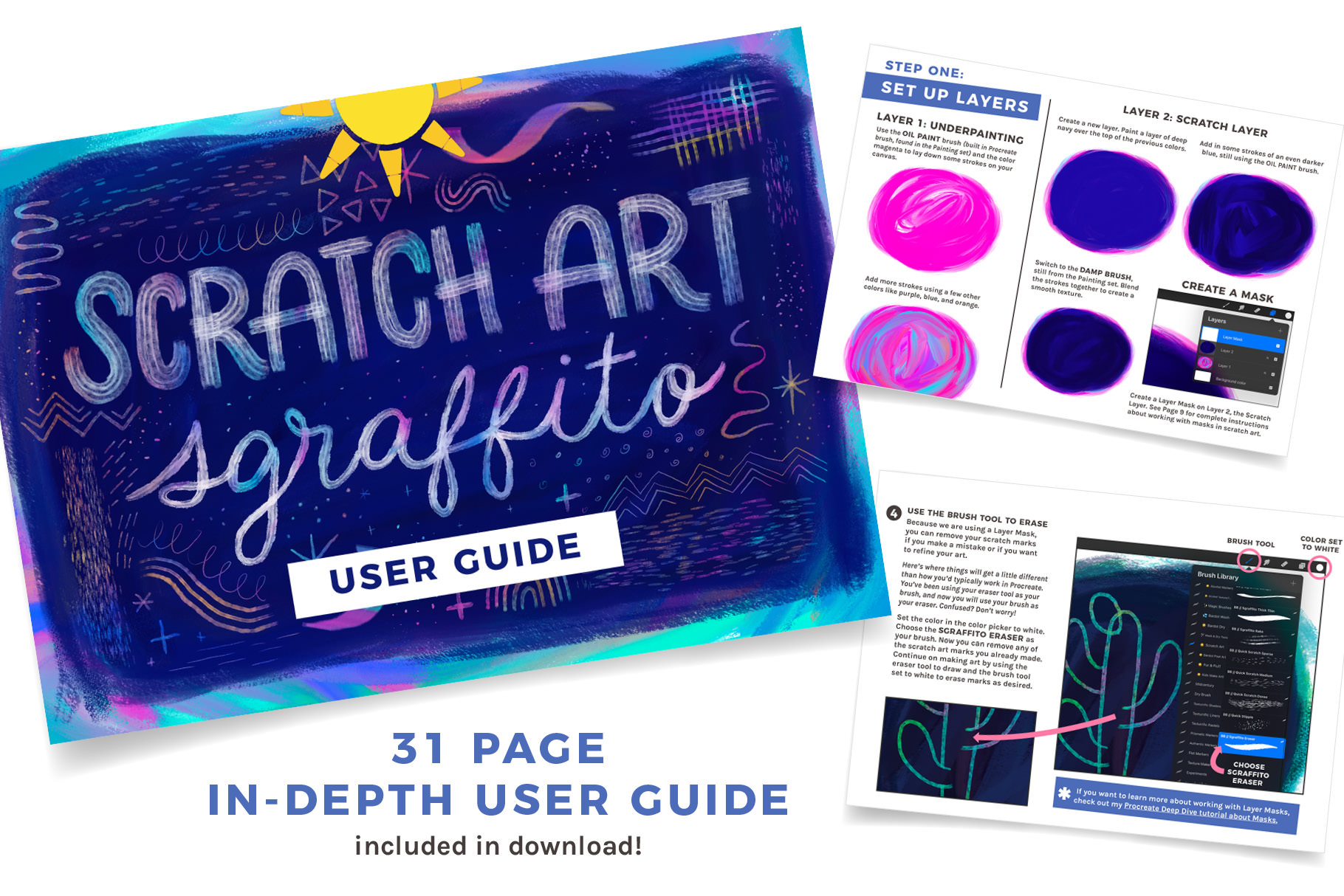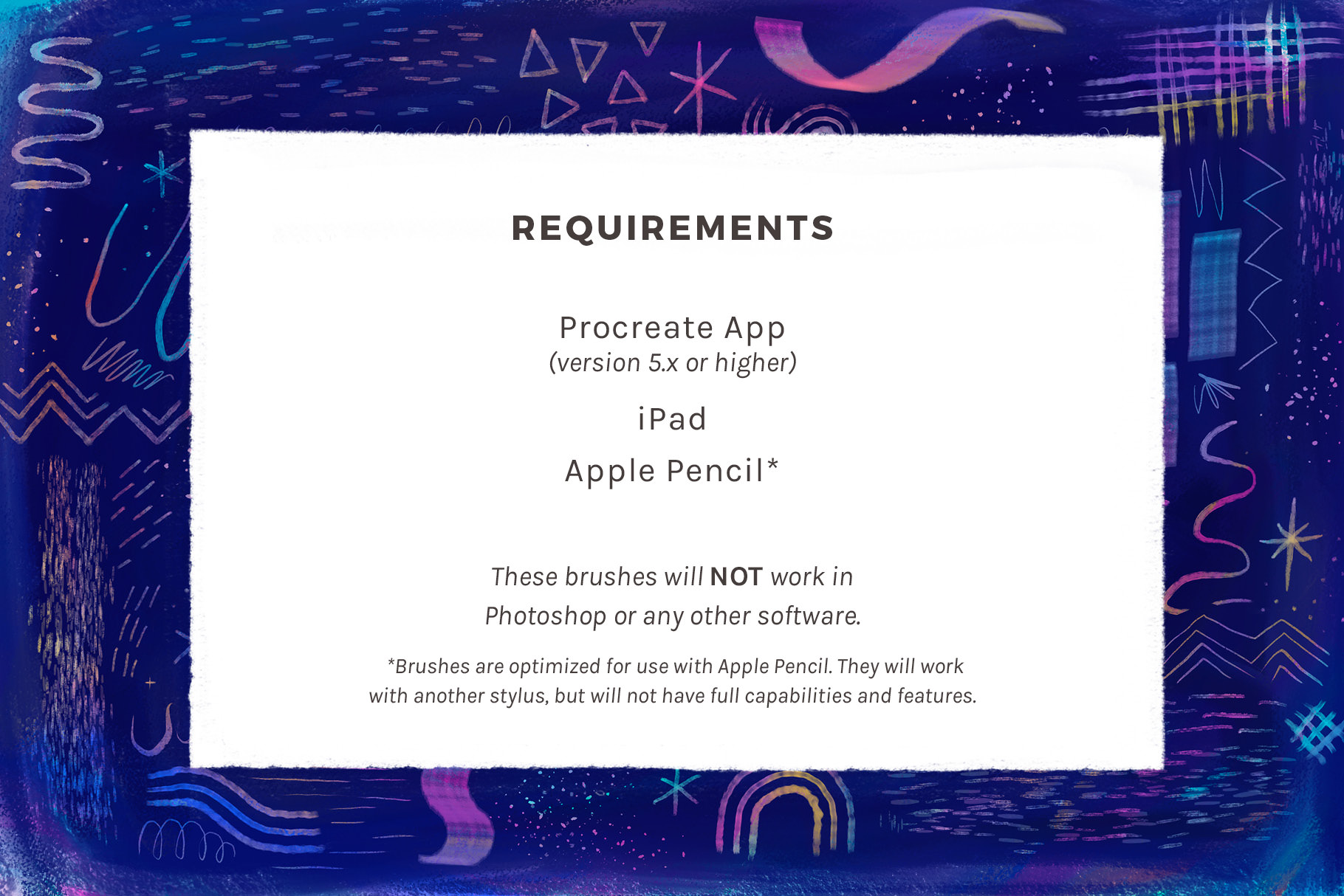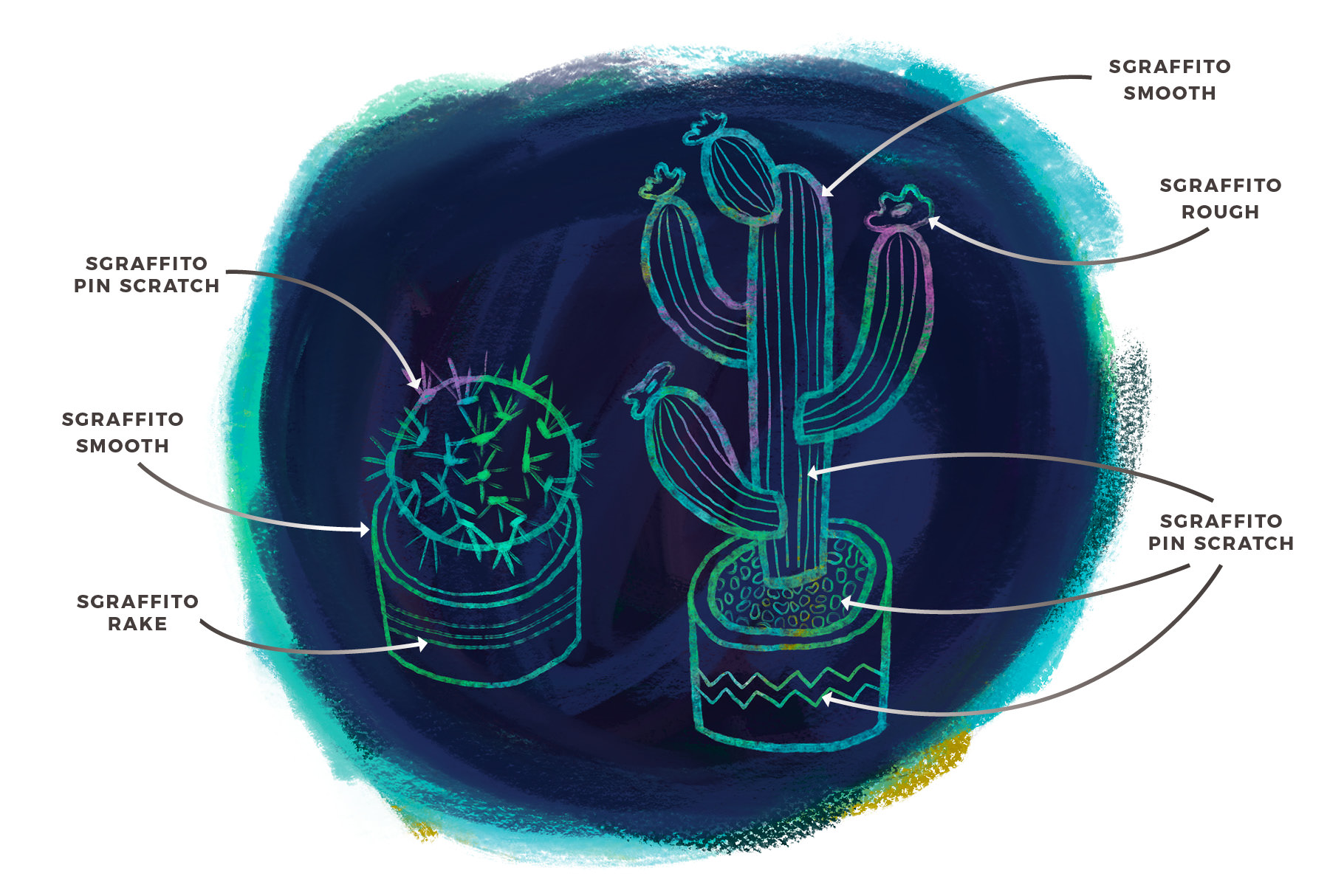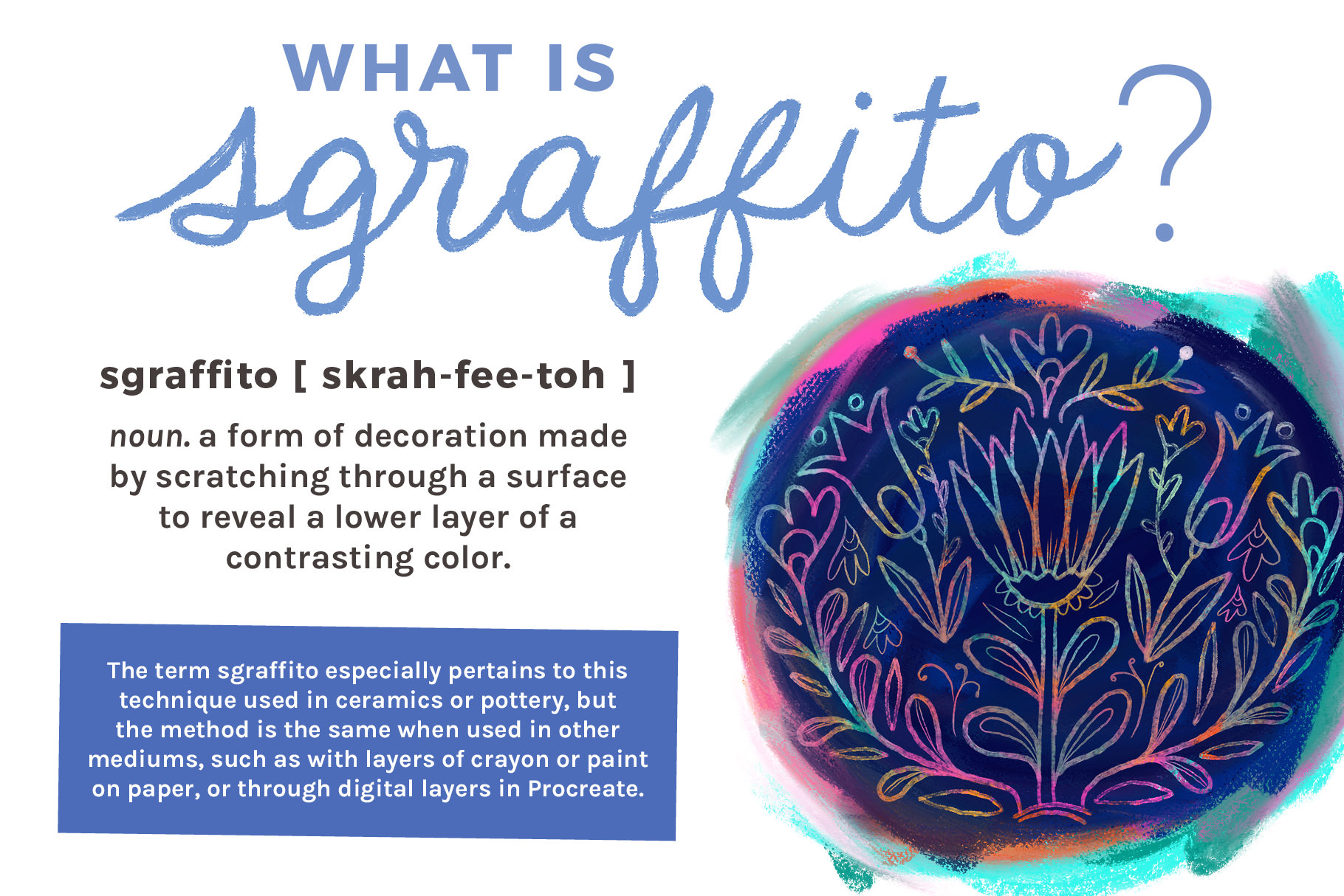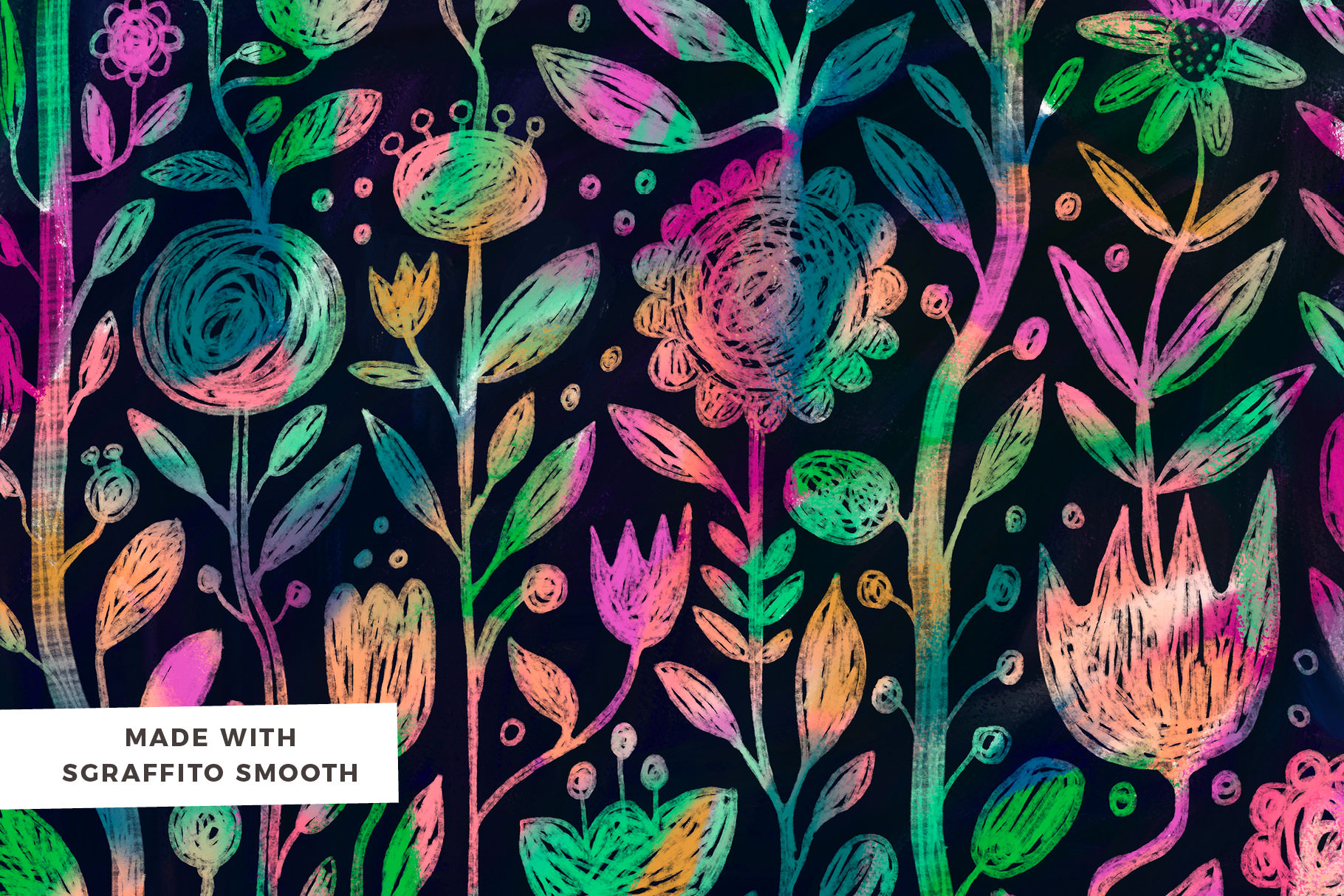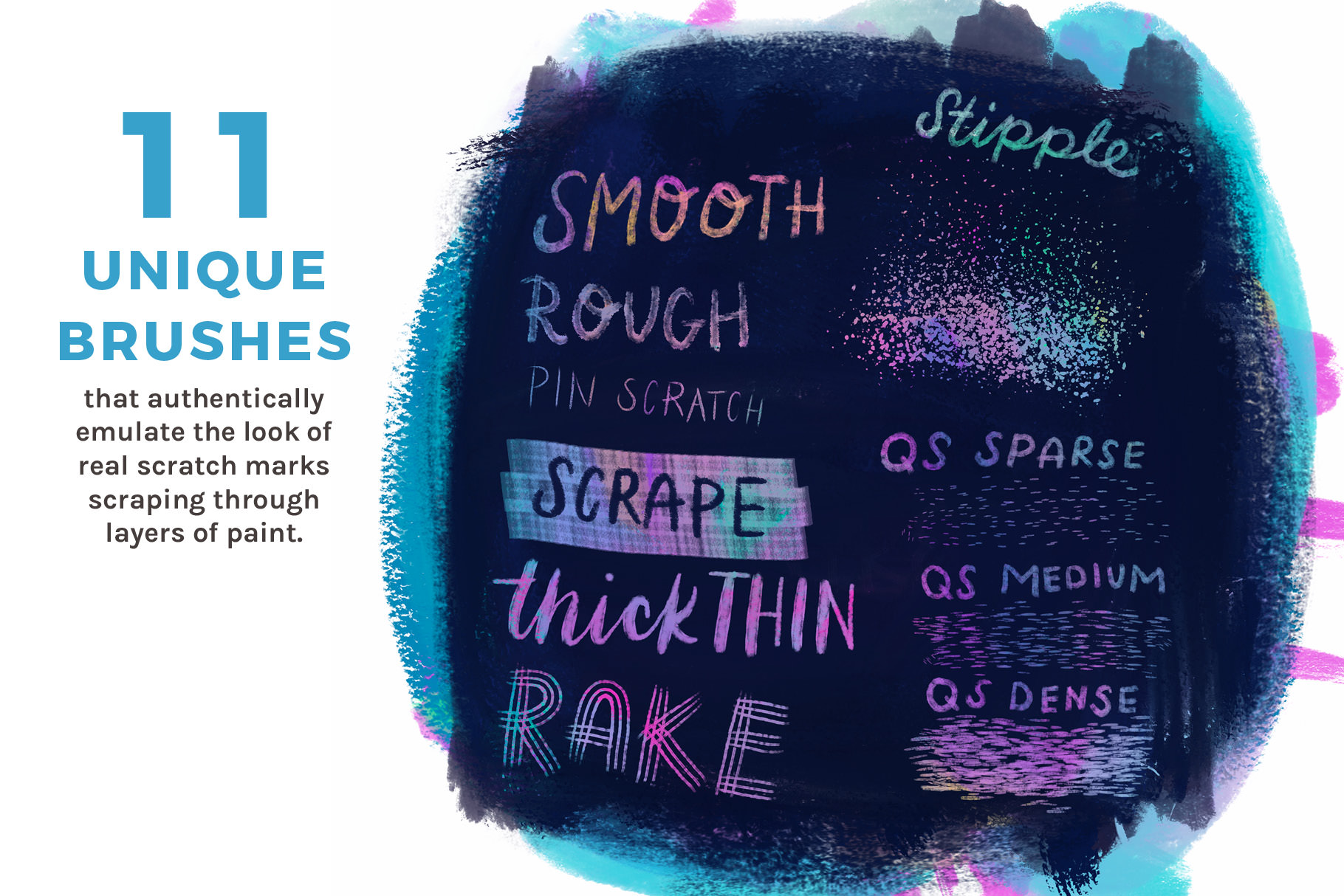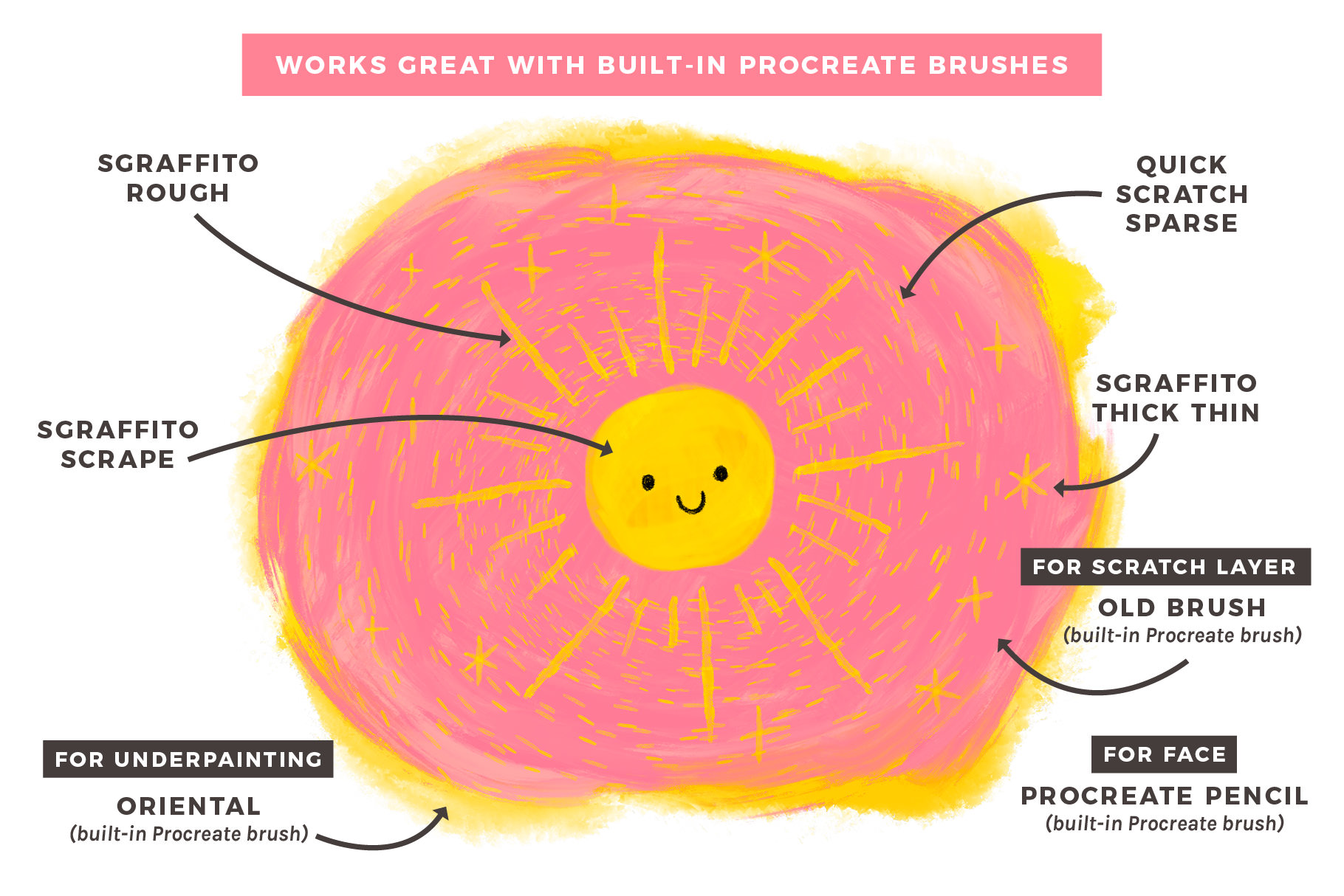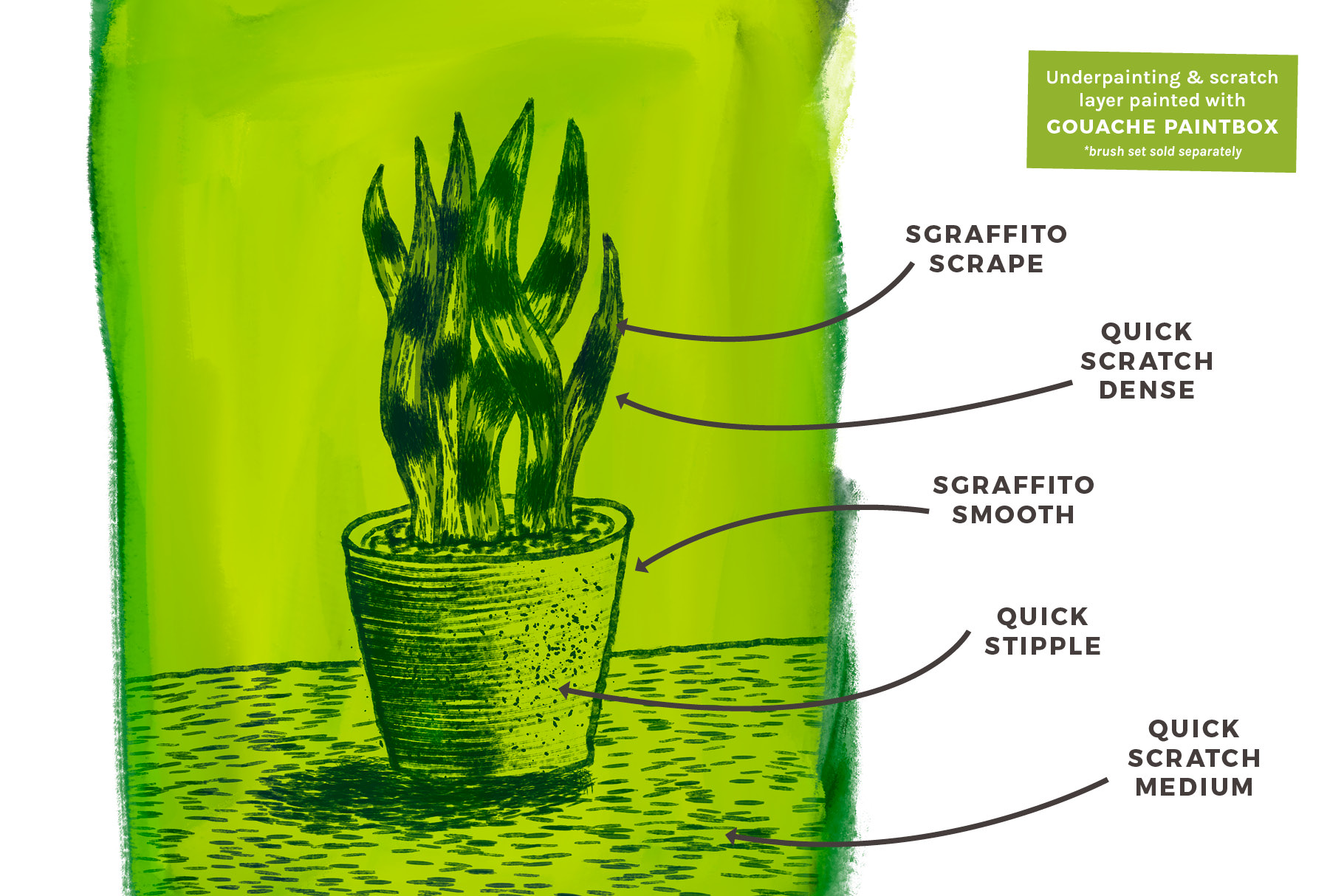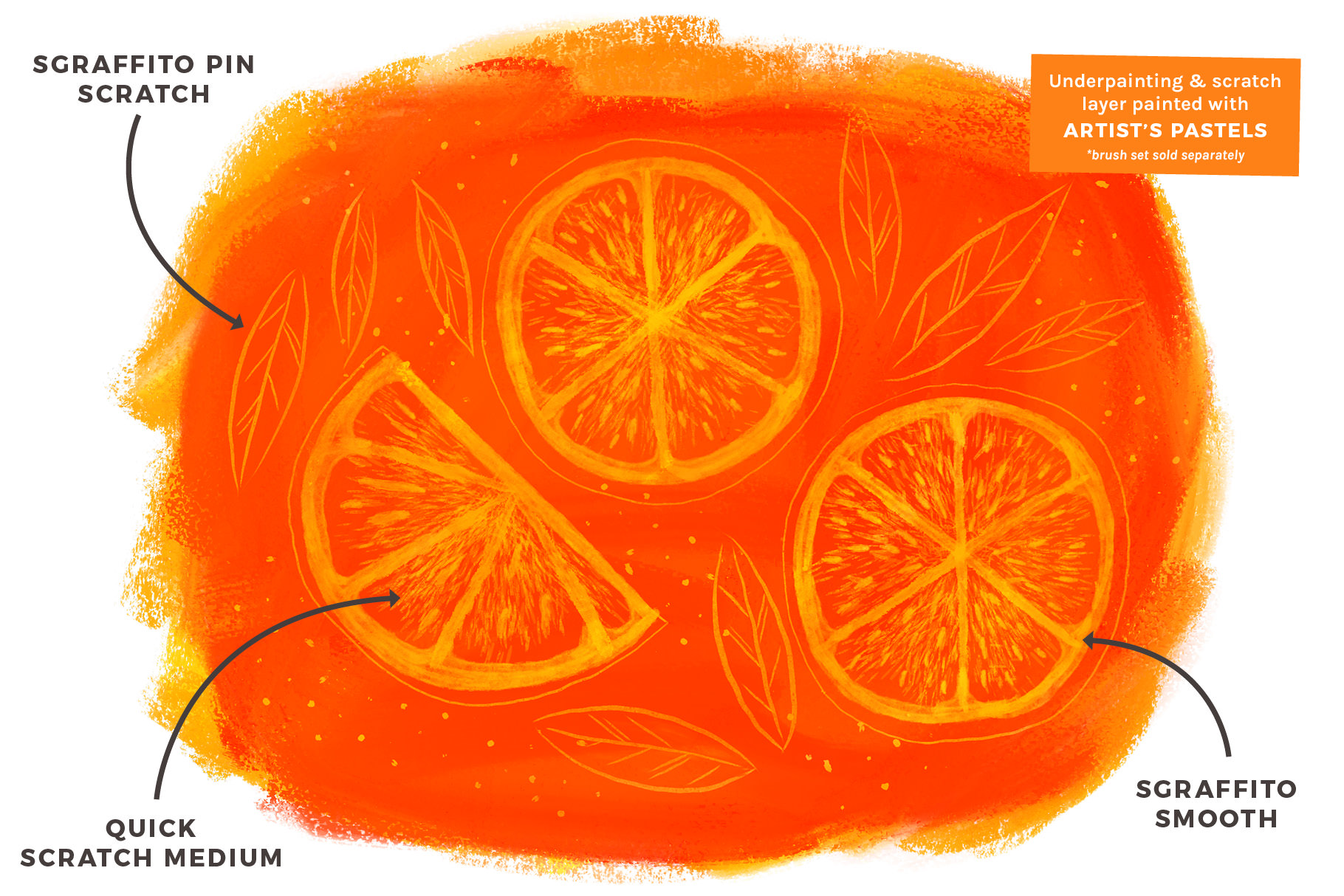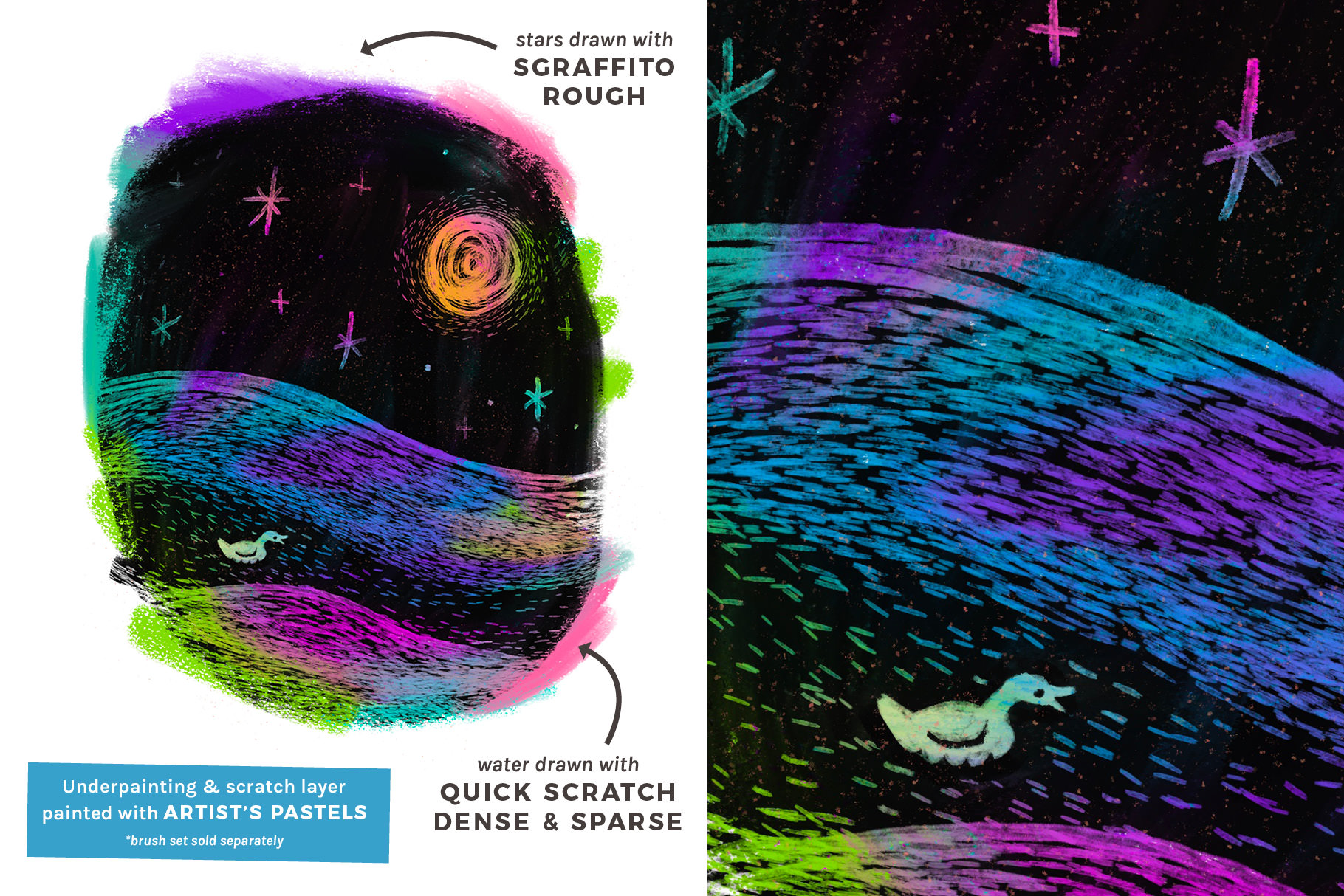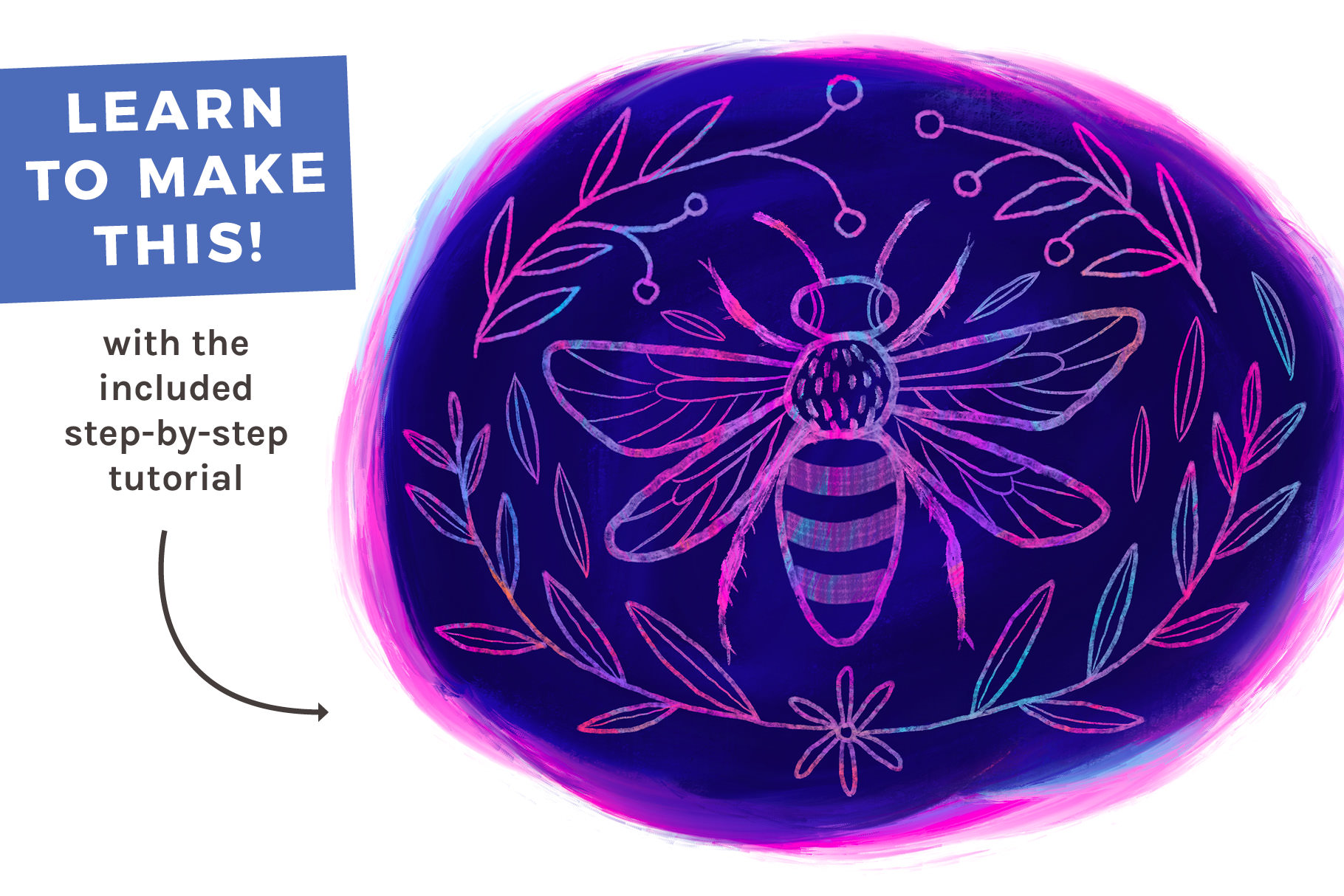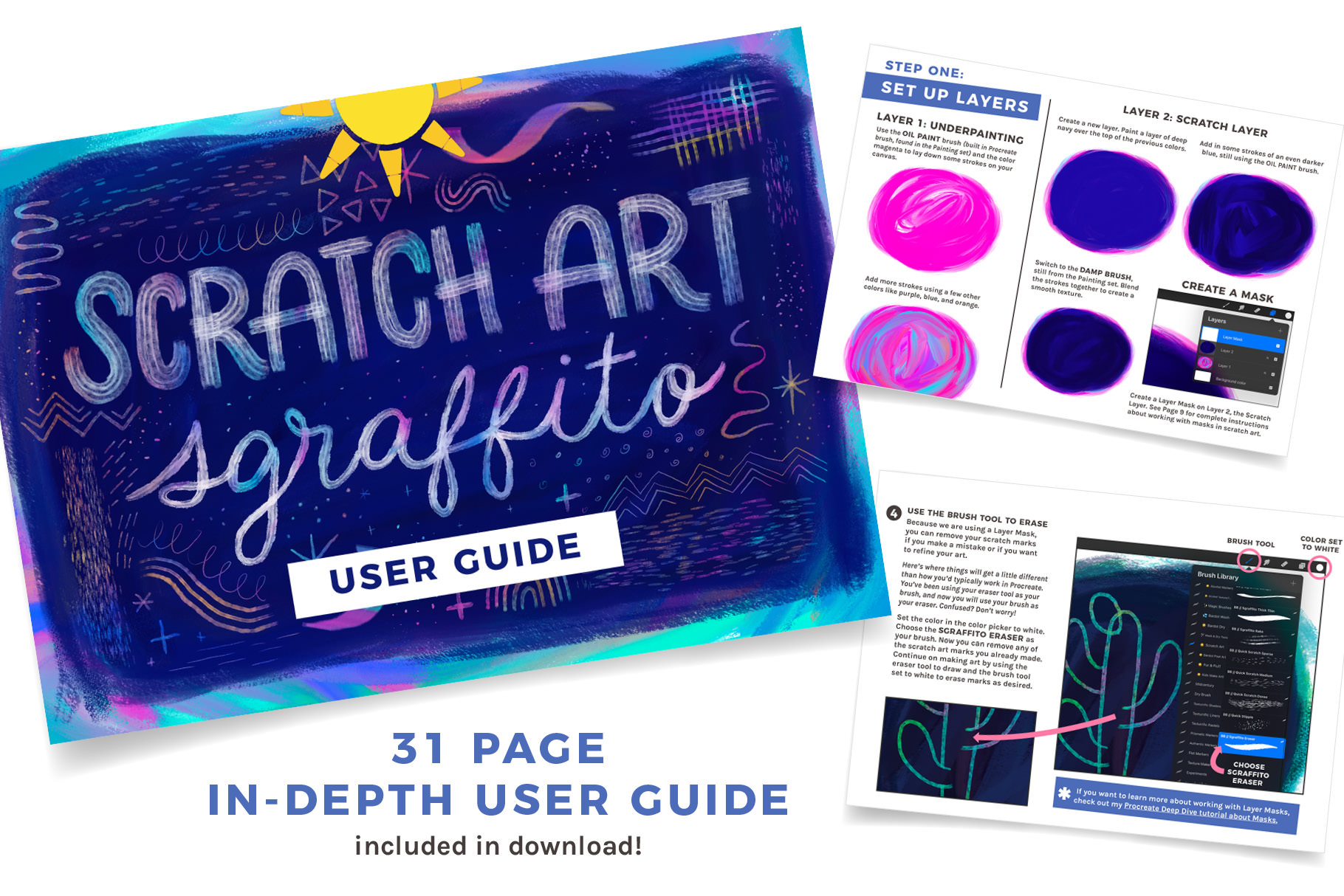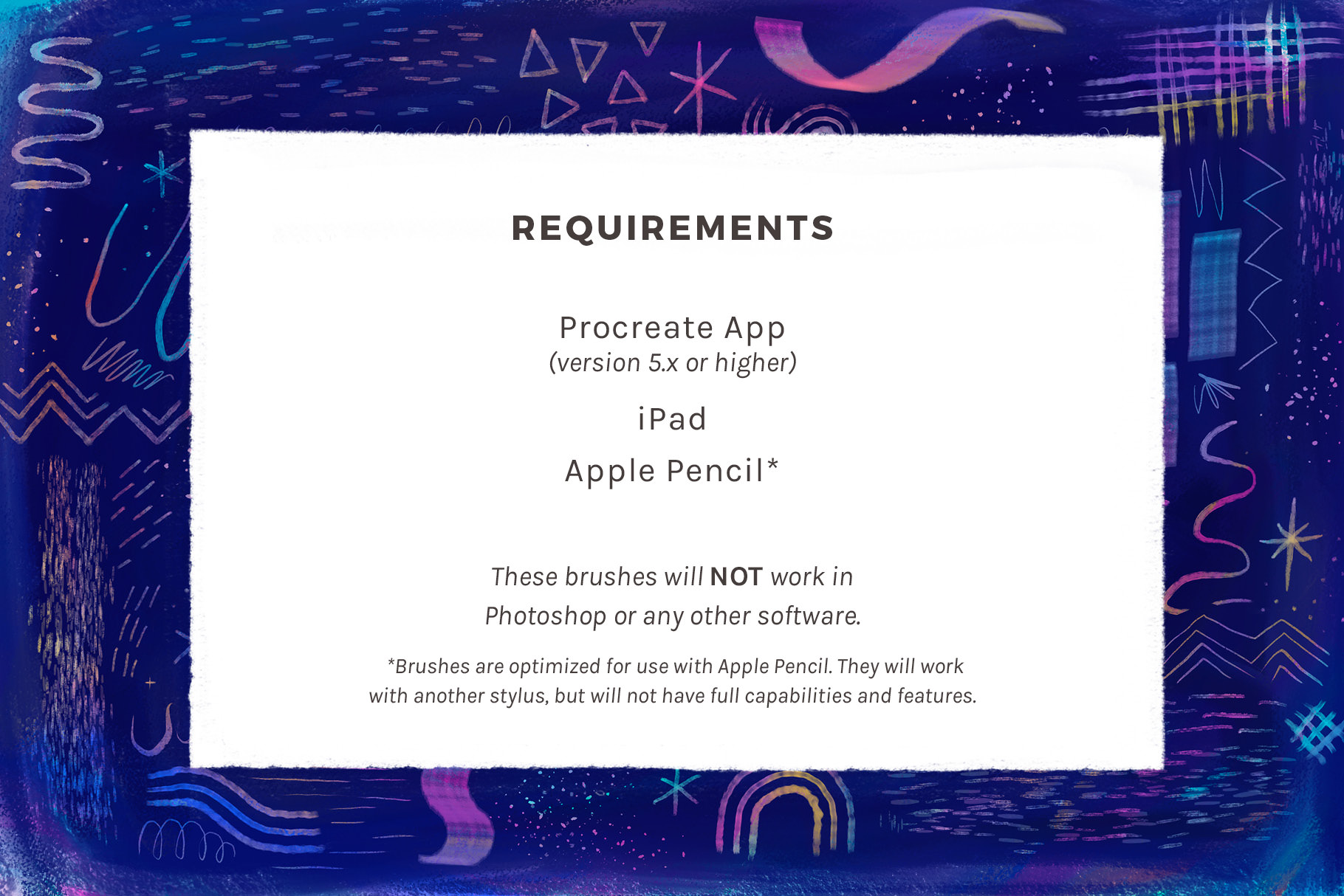 tap name for description & brush preview
Tutorials using
Scratch Art Sgraffito
We've always got your covered with lessons on how to make the most of your new art-making tools!
I'll teach you in real-time how to make scratch art in Procreate! You'll learn about the new brushes, how to use them, and walk you through creating a scratch art piece from, well…scratch! Have your Scratch Art Sgraffito brushes ready, or just come to ask questions and learn more. 
Buy now to start making awesome art!