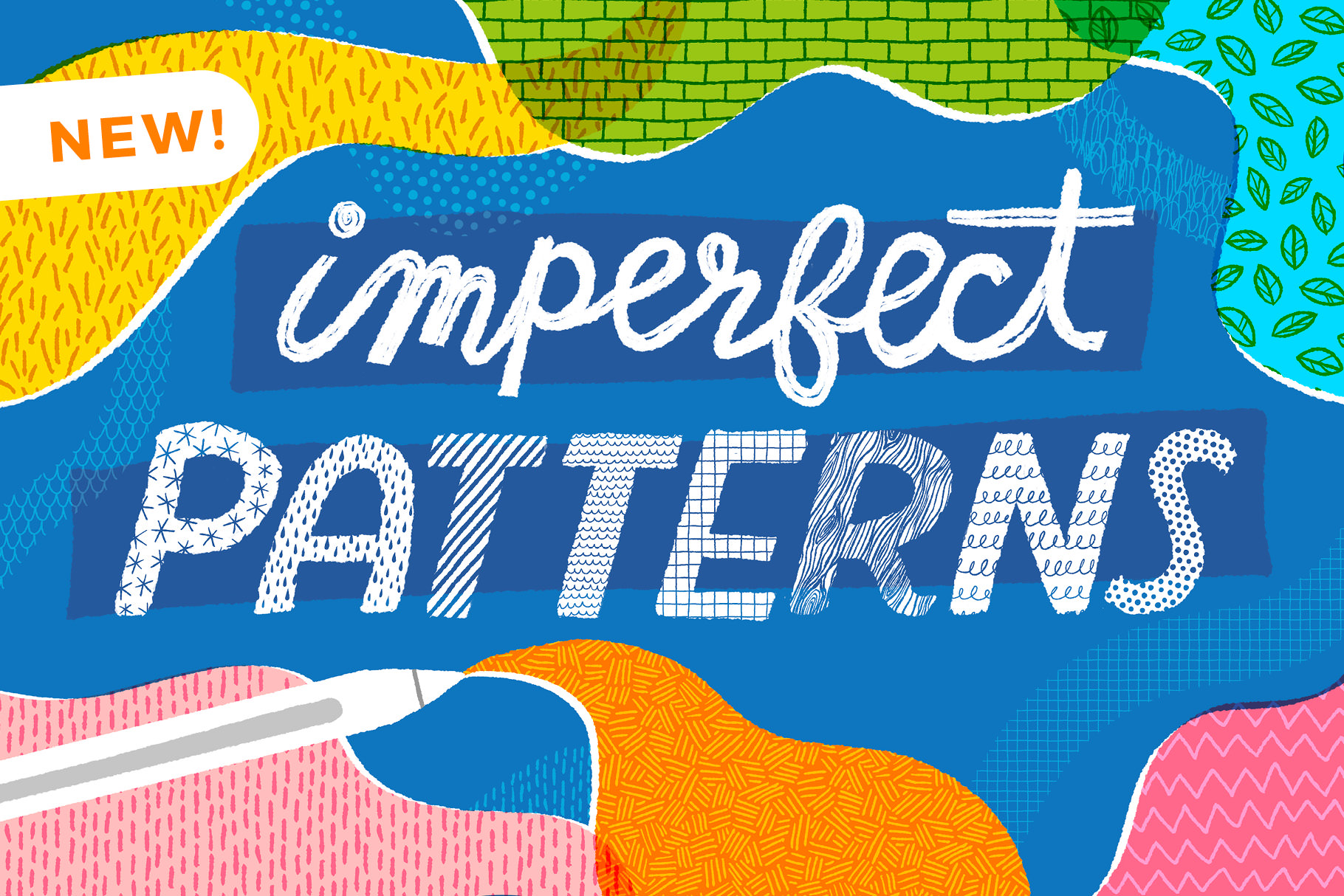 Mother's Day Sale! Get this product for 25% OFF the listed price
No code needed, discount applied automagically at checkout.
Create intricate, eye-catching illustrations in no time at all (even if you can't draw).
Meet the 32 Imperfect Pattern brushes – your new go-to when you need a textured pattern to really make your artwork pop. They're super satisfying to use, delightful to play with, and even better, they save you loads of time.
What's Included
With 31 seamless repeating patterns, this set is a must-have for Procreate, with brushes for nature, houses and buildings, decoration, and more. This set also includes the Imperfect Inker, a textured liner brush that pairs perfectly with the pattern brushes. Although these brushes are shockingly simple to use, I've included a 35-page in-depth user guide filled with tips and tricks, ideas and inspiration, and a step-by-step tutorial to get you quickly making amazing pattern-filled art.
32 Patterns, Infinite Possibilities.
Layer brush strokes and combine patterns to create an infinite number of unique designs and textures to suit any need.
Give flat, bland artwork a personal, hand-drawn touch.
These perfectly repeating patterns are full of quirky imperfections and will complement any artistic style. 
Boost your creativity, save time, and feel the joy of creating with Imperfect Patterns – a brush set for Procreate that will make an artist out of anyone.
tap name for description & Pattern preview
has been added to your cart!
have been added to your cart!
has been added to your cart!
have been added to your cart!