17 brushes for adding
realistic dry texture
to your digital art.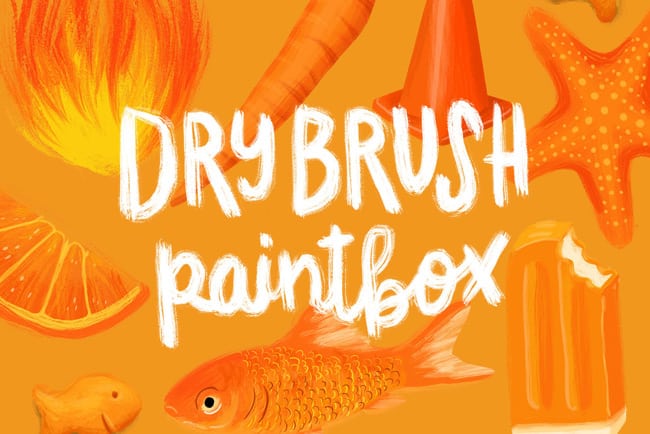 17 Procreate Brushes
PDF Brush Stroke Guide
Procreate 5.2 or later is required to install these brushes. Apple Pencil is recommended.
One of the things really missing from digital art on Procreate is amazing, realistic texture. I'd always wanted a brush that can emulate the random texture of dry brush as it drags across paper or canvas. I am proud to release the Dry Brush Paintbox for Procreate on iPad. Get the look of traditional media with these yummy brushes packed with texture. Brushes have been optimized for use with the Apple Pencil.
Take a look at what these brushes can do...
tap name for description & brush preview
Buy now to start making awesome art!
Want to get ALL our brush sets and save a boatload of cash?