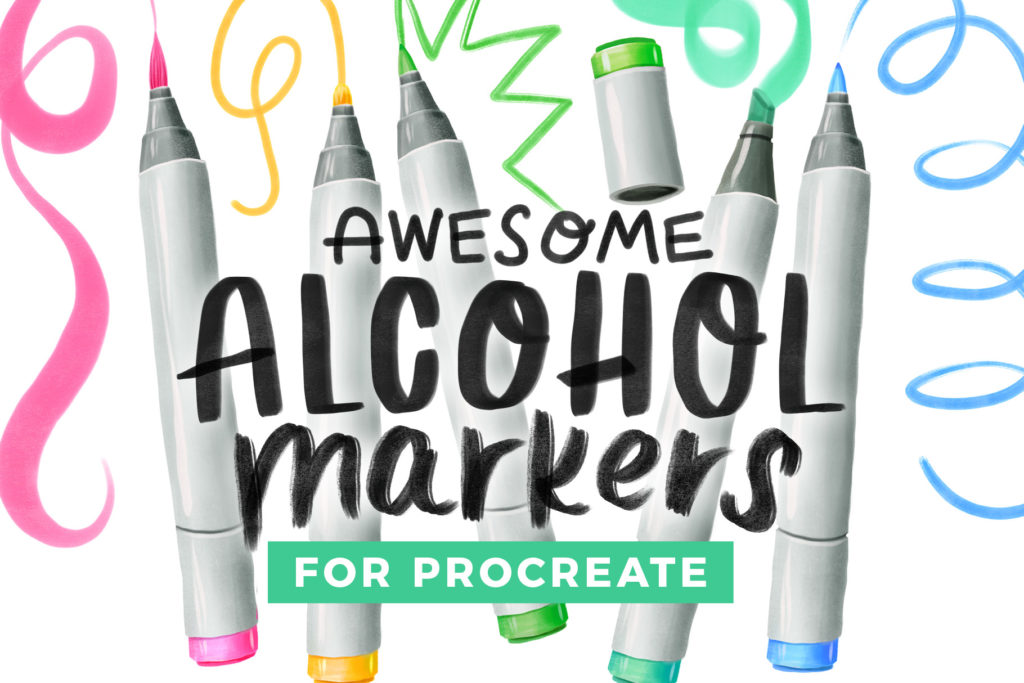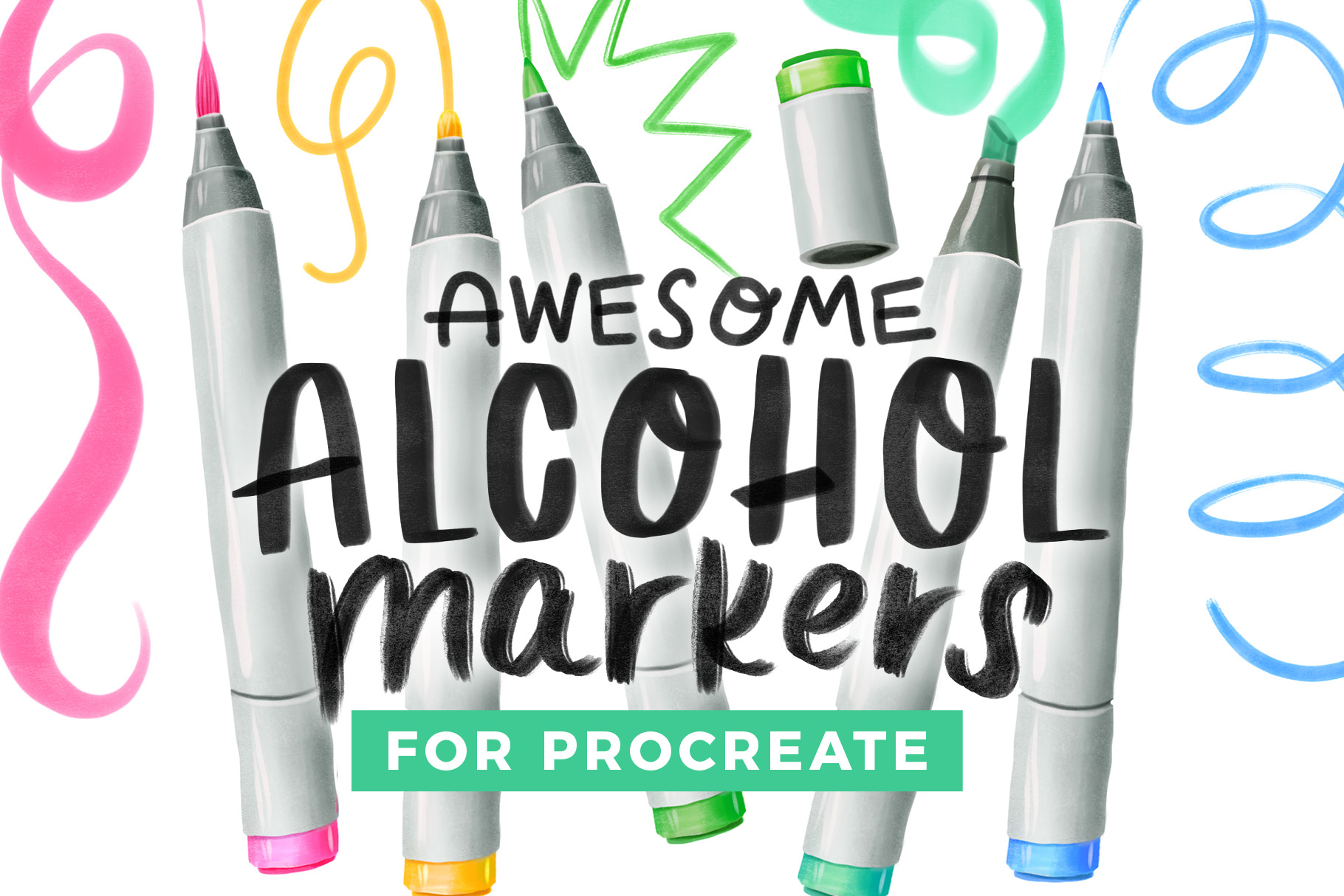 Mother's Day Sale! Get this product for 25% OFF the listed price
No code needed, discount applied automagically at checkout.
Now you can have the joy of drawing with alcohol-based markers right on your iPad! I designed this set of 29 brushes to emulate real alcohol-based markers: from the way they blend, build up in opacity, to their texture and bold intensity, with plenty more thoughtful features built right in. Your Awesome Alcohol Marker Procreate drawings will look so realistic, people will be shocked to hear you drew them on your iPad!
The set comes with a variety of the most popular marker nibs plus delicious marker textures, and useful tools. I sampled textures for these brushes from authentic alcohol-based markers and performed rigorous testing, comparing their behavior to working with physical markers so that when you use them, it feels easy and natural, like working with the real thing. Plus, you'll be making awesome marker art in no time with the included 38-page in-depth user guide.
Alcohol-based markers are used by both professional artists and hobbyists to create brilliant and colorful works of art, from cartooning and comics, to lettering pieces, illustration, and more. Now you can have the joy of drawing with real markers along with the benefits of working digitally in Procreate: unlimited colors, layers, undo, erasing, masks, available to you anytime, anywhere, right on your iPad.
Best of all — these won't bleed through the damn paper.
tap name for description & brush preview
LAYERING BRUSHES // Each of the above brushes comes with a "layering"version organized into their own set. These have unique properties of transparency, color mixing, and building up darkness and saturation with brush stroke layering.
has been added to your cart!
have been added to your cart!
tap name for description & brush preview
This set includes 4 unique nib shapes: Mono, Brush, Chisel, and Wide.
 Each of the nib shapes comes in three different intensities:
True // Produces the most accurate and consistent colors. Colors will remain consistent when layering strokes. Slightly transparent. Loses a bit of texture as you layer strokes – use the Texture brushes to add some back!
Layer Up // Brush strokes will multiply (darken) when layered – great for adding shading. Different colors will also layer and blend to create new colors.
Intense // Bold and Vibrant! Makes some really cool color effects and textures. Colors will appear darker and more saturated than the selected color, some adjustment of the color is needed. Layered strokes will multiply.
Each of the 4 nib shapes also comes in a dry version. Perfect for adding that extra bit of texture!
The Deep Black Liners are deep and intense with a subtle texture — perfect for creating beautiful, bold, inky linework. Great for comic-style art, or doodles! These two markers will always be black, no matter what color you selected in the color picker.
has been added to your cart!
have been added to your cart!