18
smudgy, blendy,
texture-rich Procreate brushes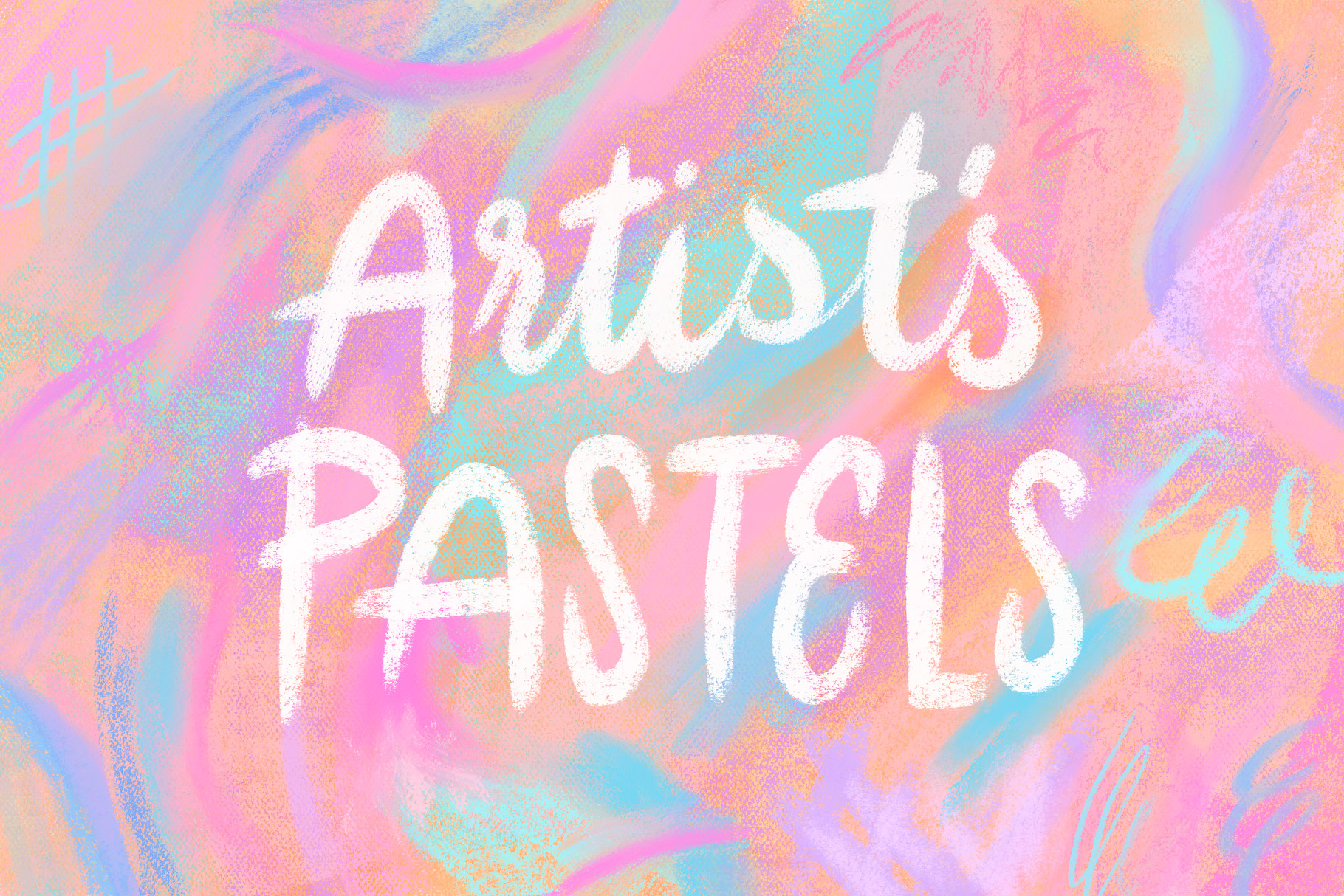 18 Procreate Brushes organized into 2 sets
5 High-Resolution Pastel Papers
Procreate Color Palette
In-Depth User Guide PDF
Brush Preview Sheet PDF
Procreate 5.2 or later is required to install these brushes. Apple Pencil is recommended.
If you are a fan of texture, color, blending and smudging, (but perhaps not of messy fingers), you are going love Artist's Pastels for Procreate. This set includes 18 brushes designed to authentically emulate the look and experience of using art pastels. From the feel of creamy oil pastels to smudgy soft pastels, there is a wide range of brushes in various textures. These brushes are designed for a realistic painting workflow of laying down color, blending, then layering on more color and texture. This set also includes 5 high-resolution pastel papers and a Procreate color palette. Plus, you'll be confidently making pastel paintings in no time with the included 42-page in-depth user guide with step by step tutorial.
Take a look at what these brushes can do...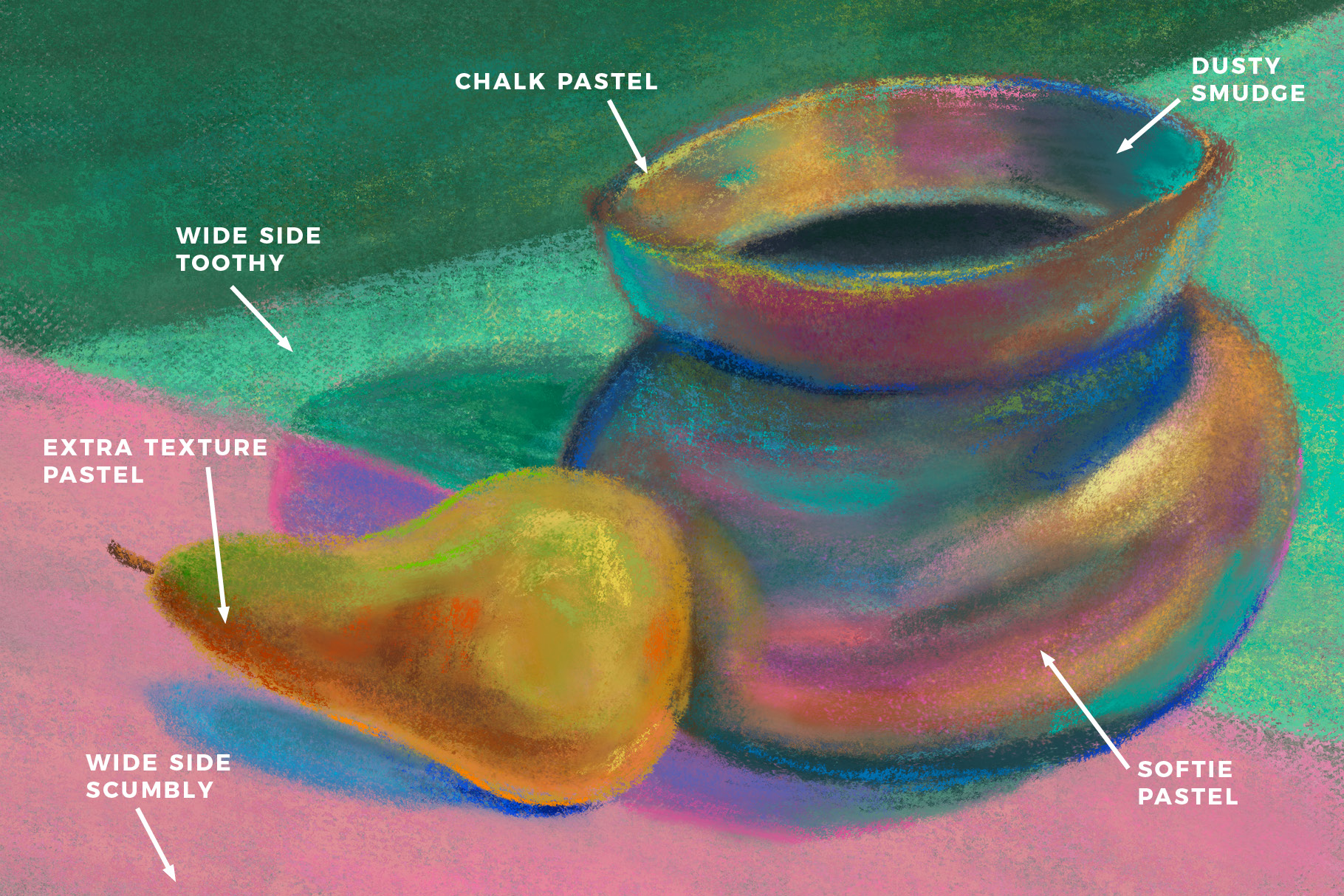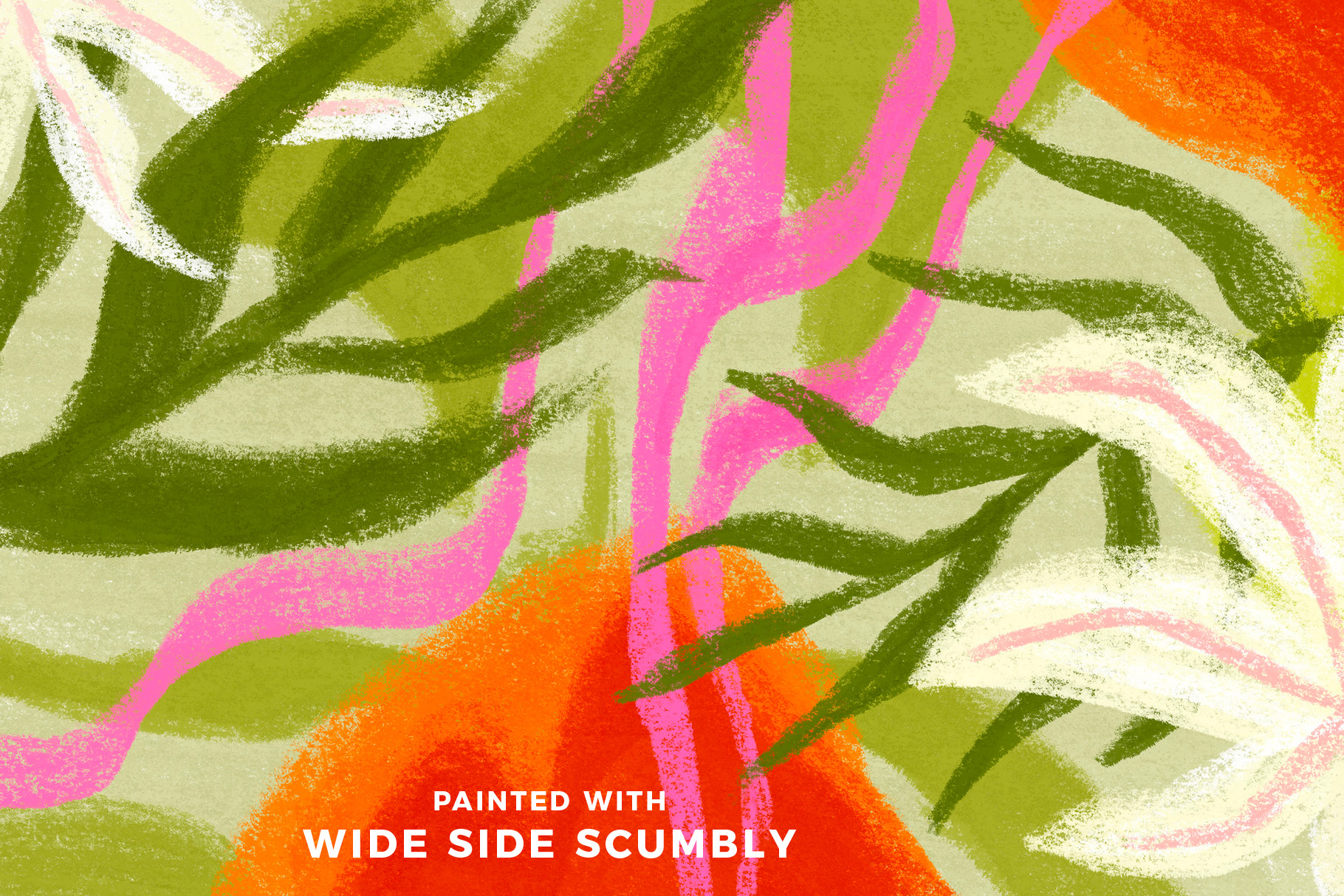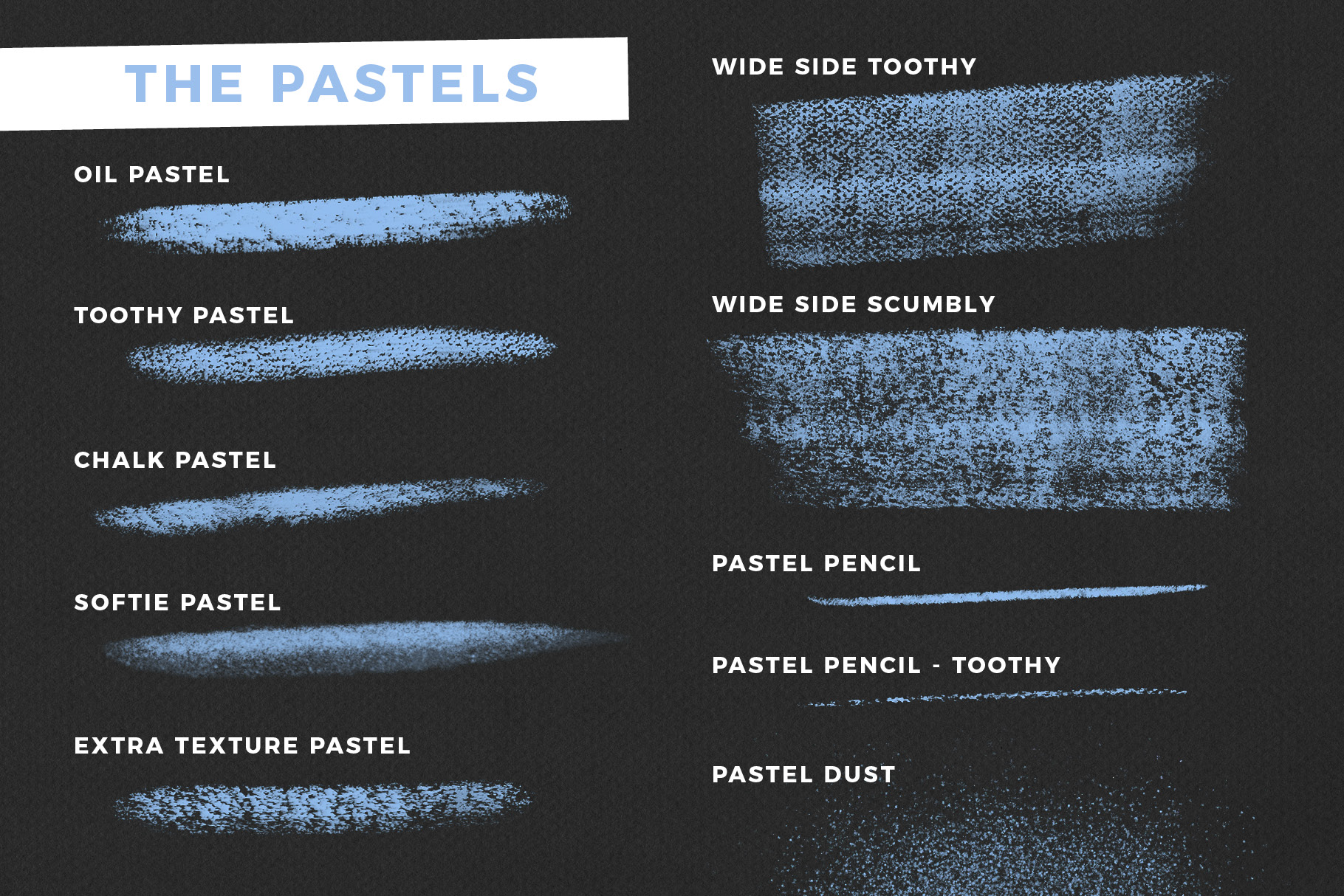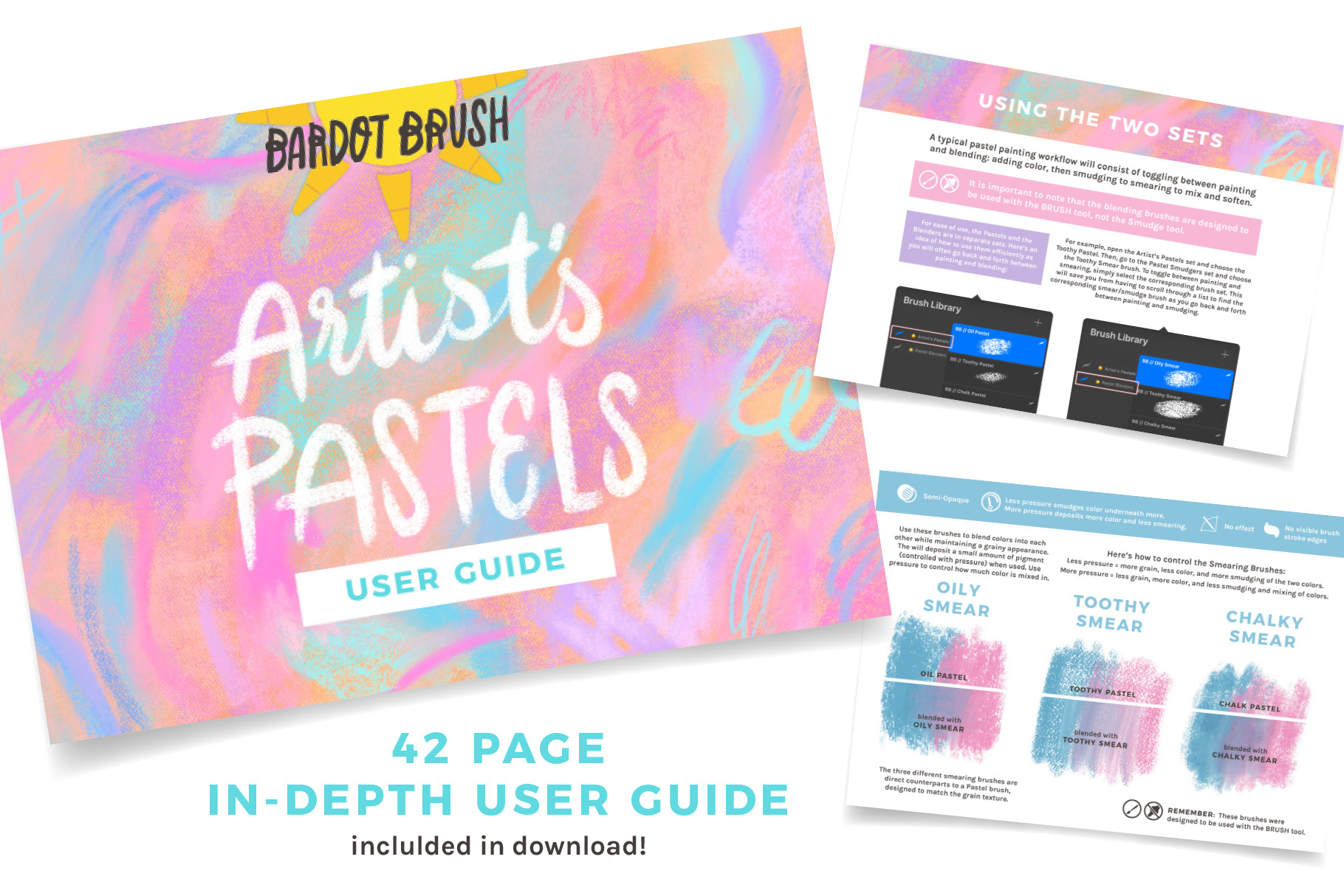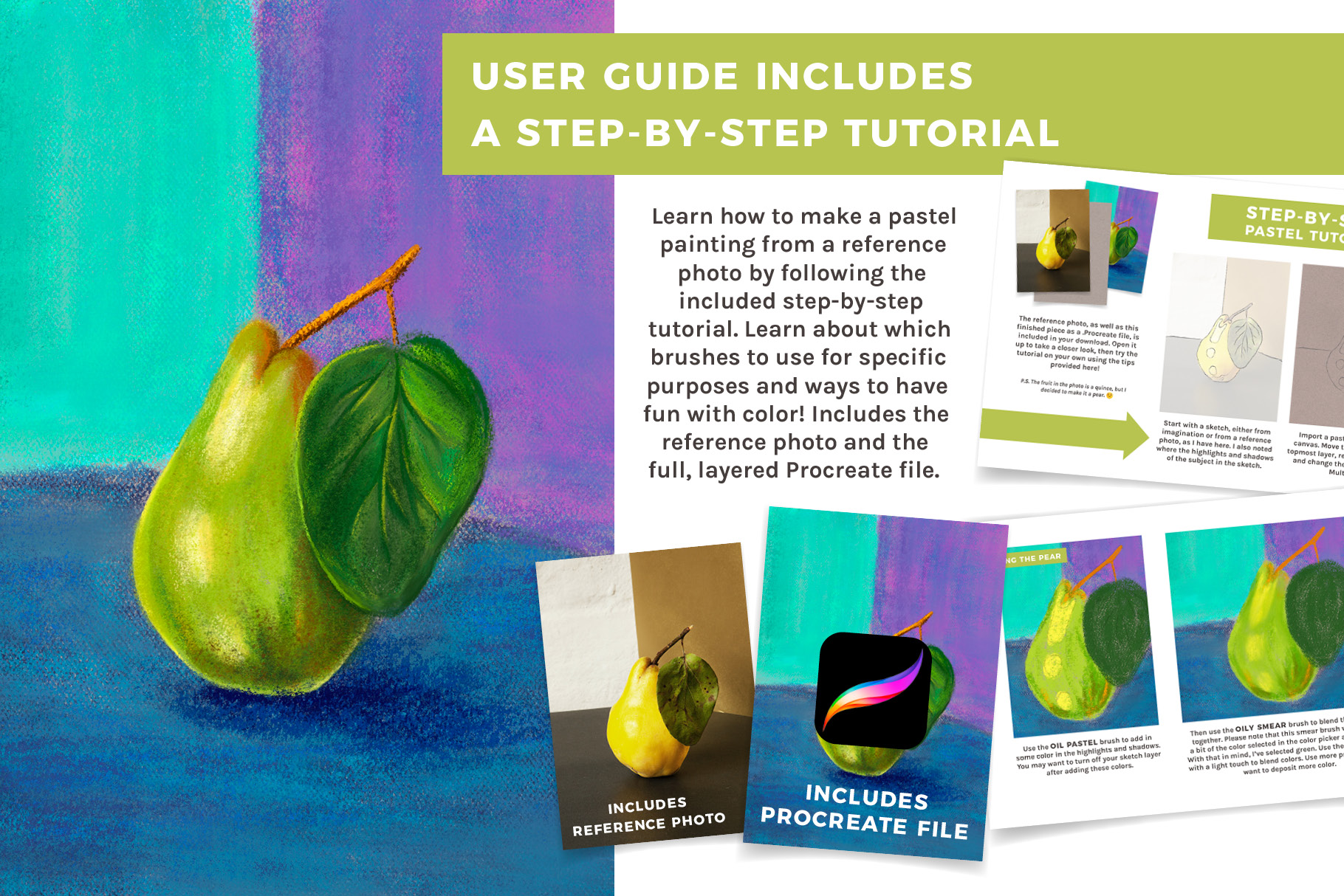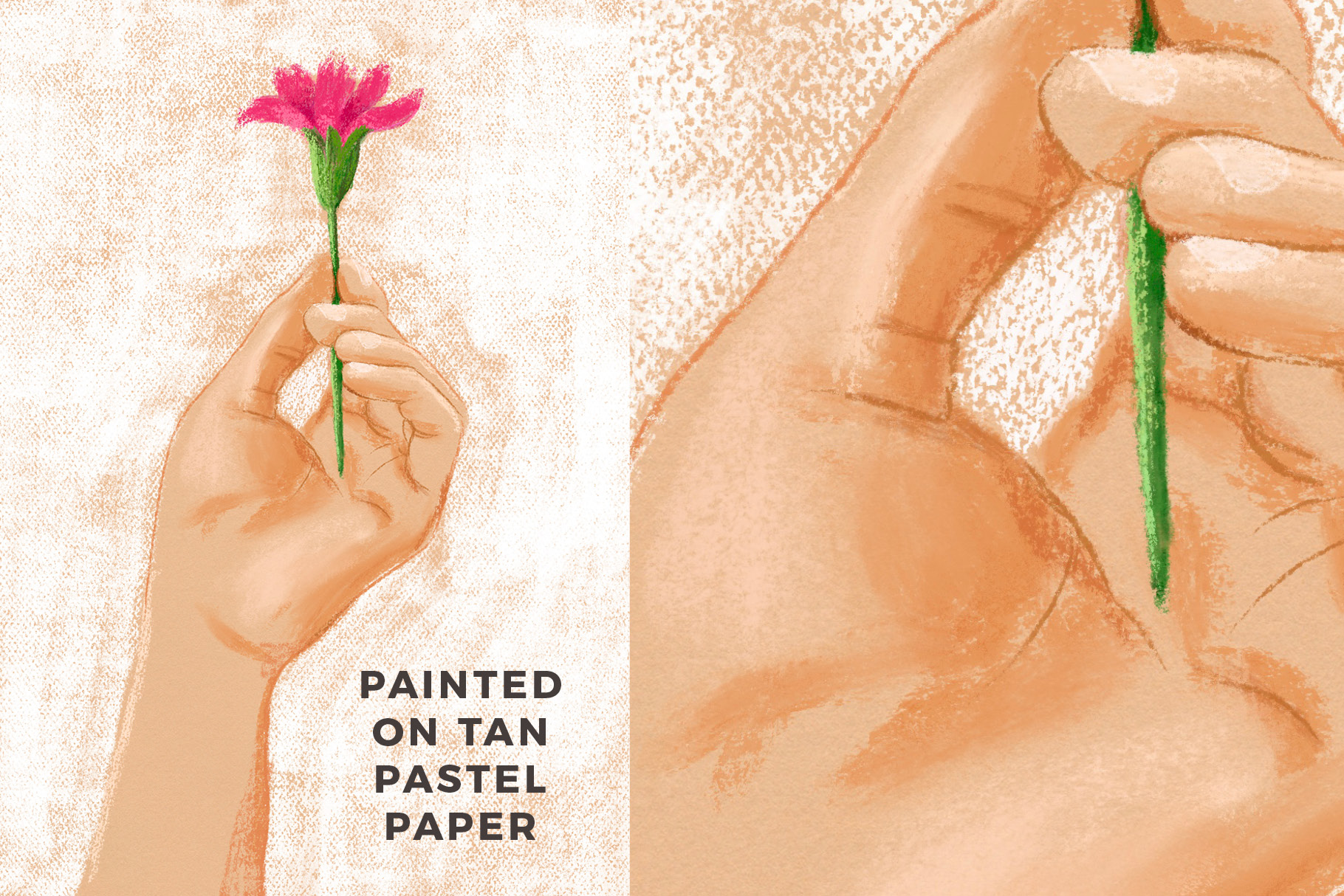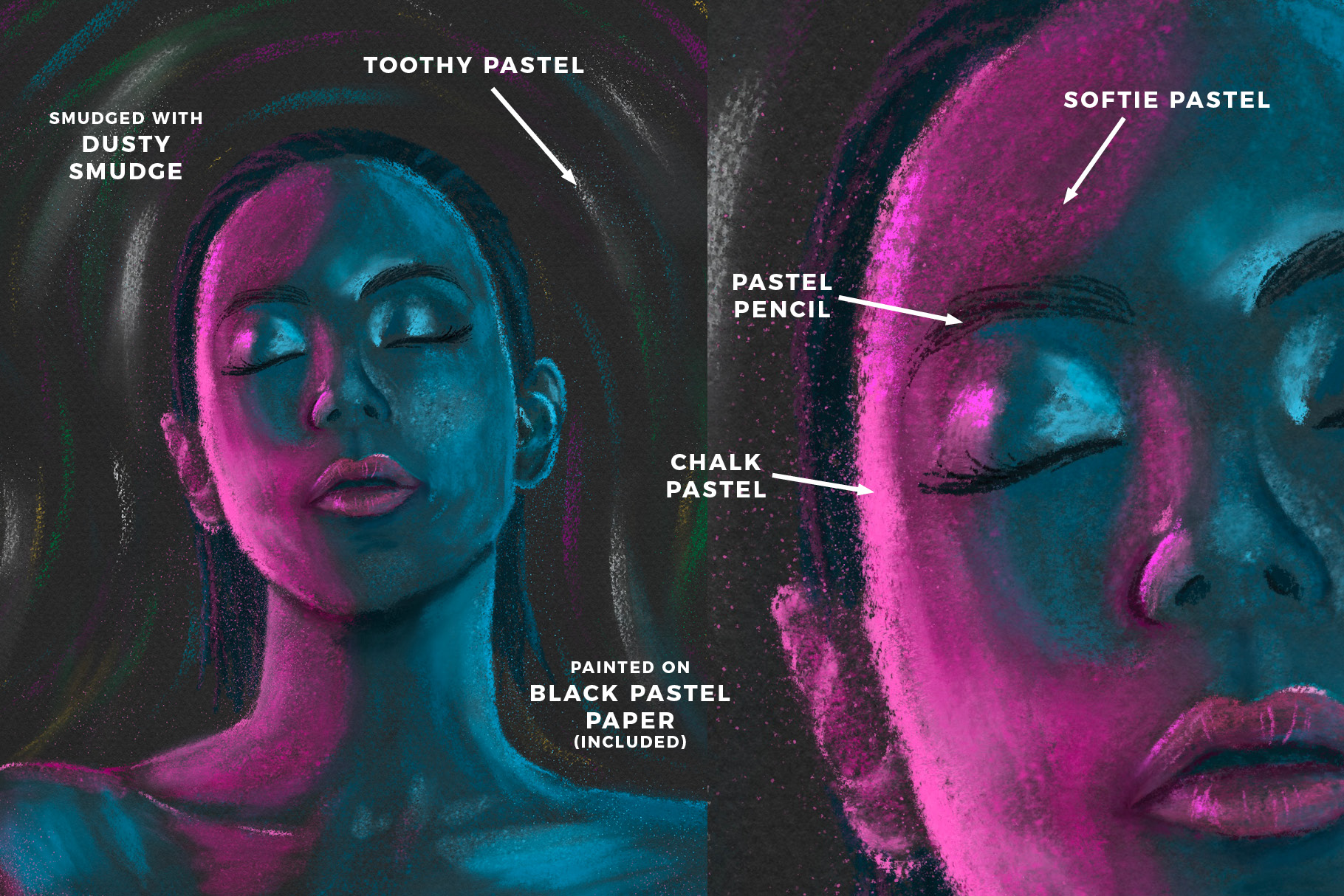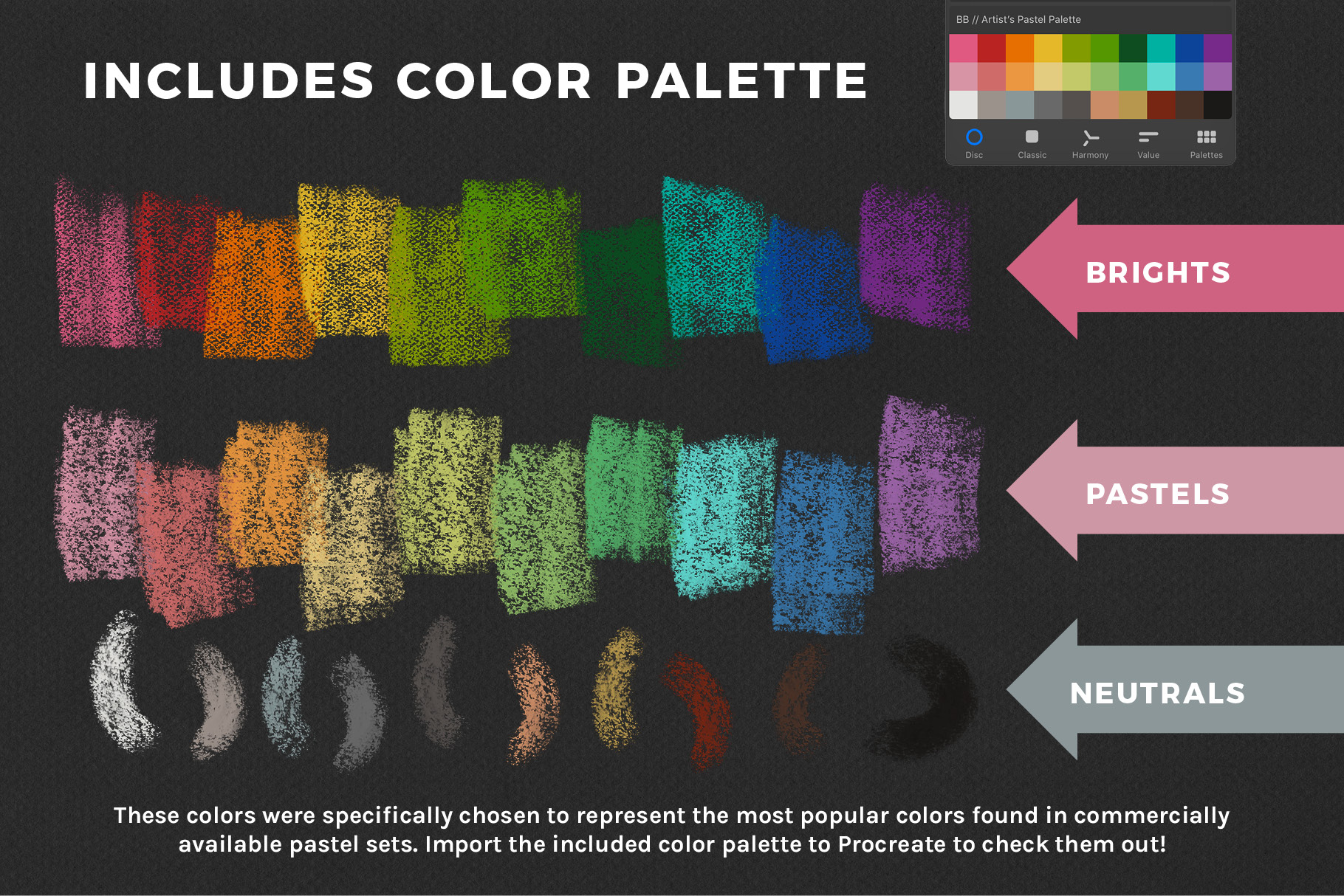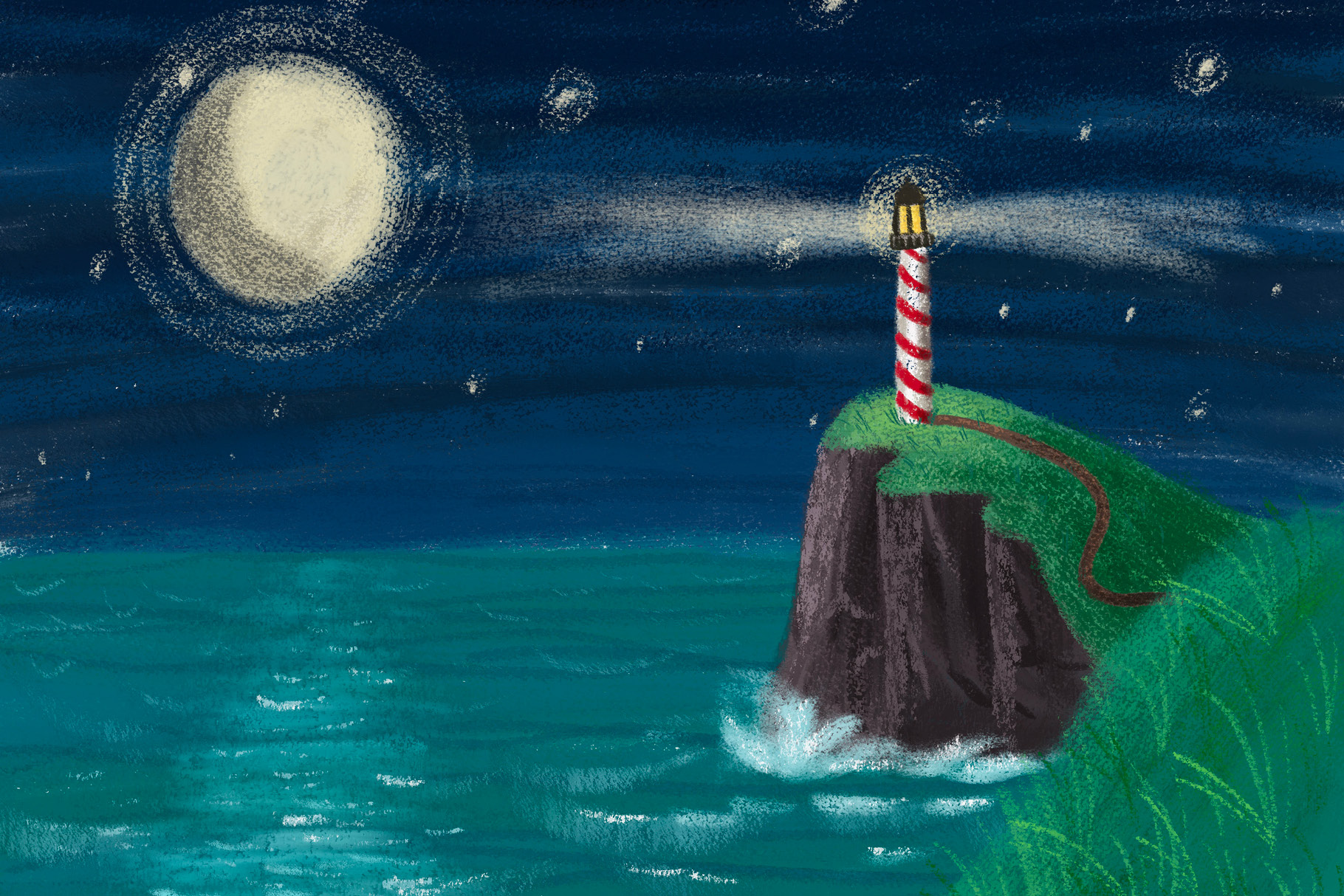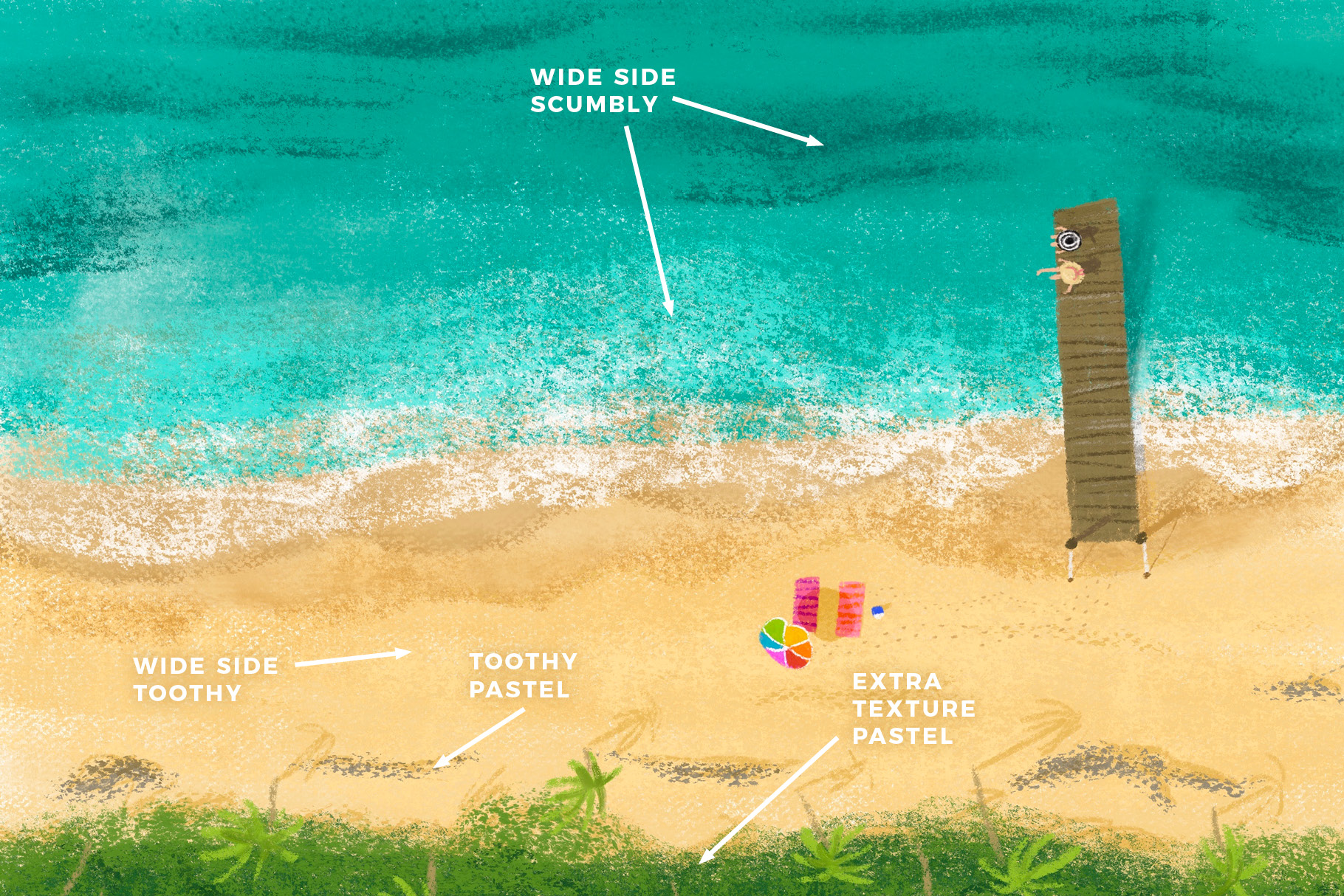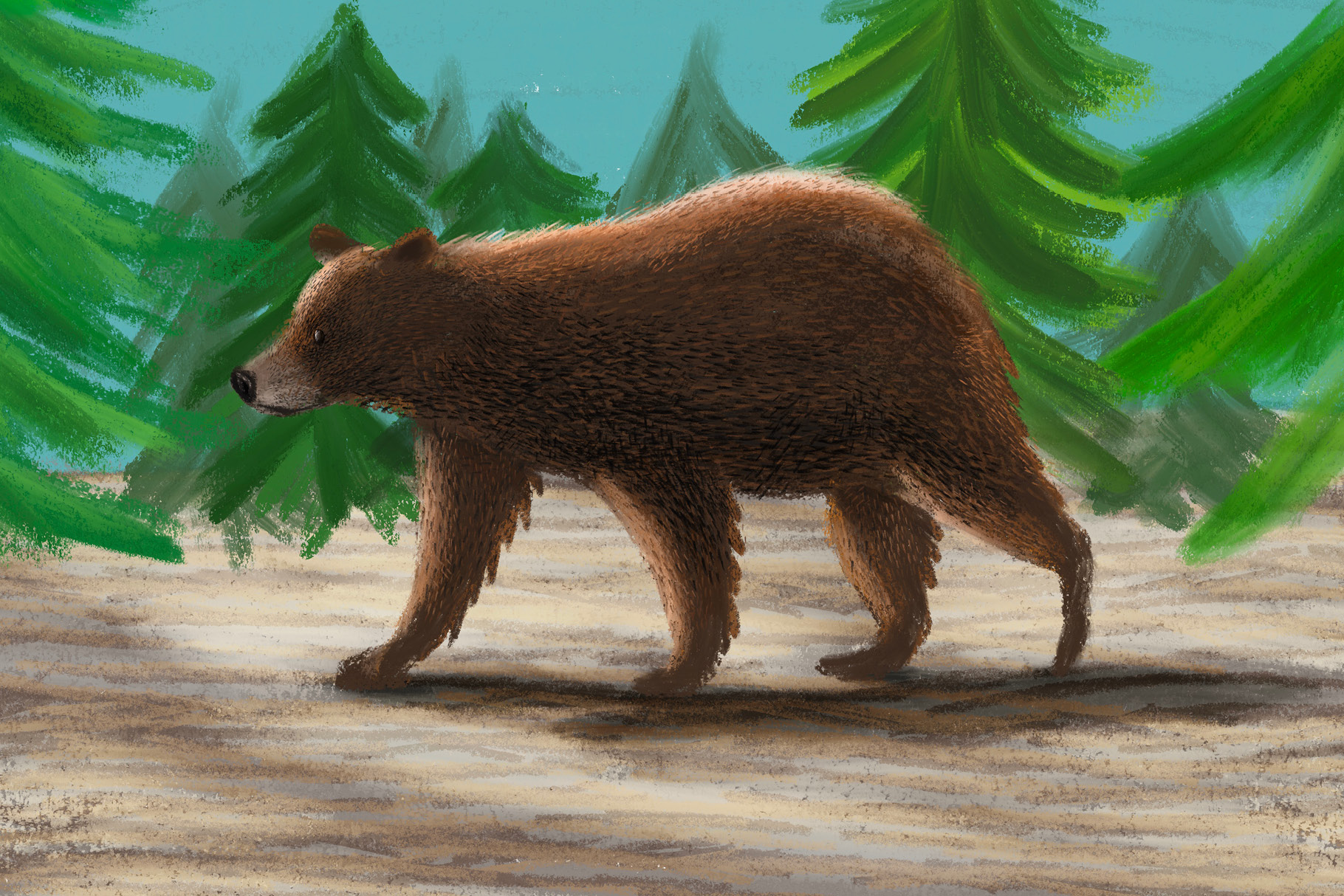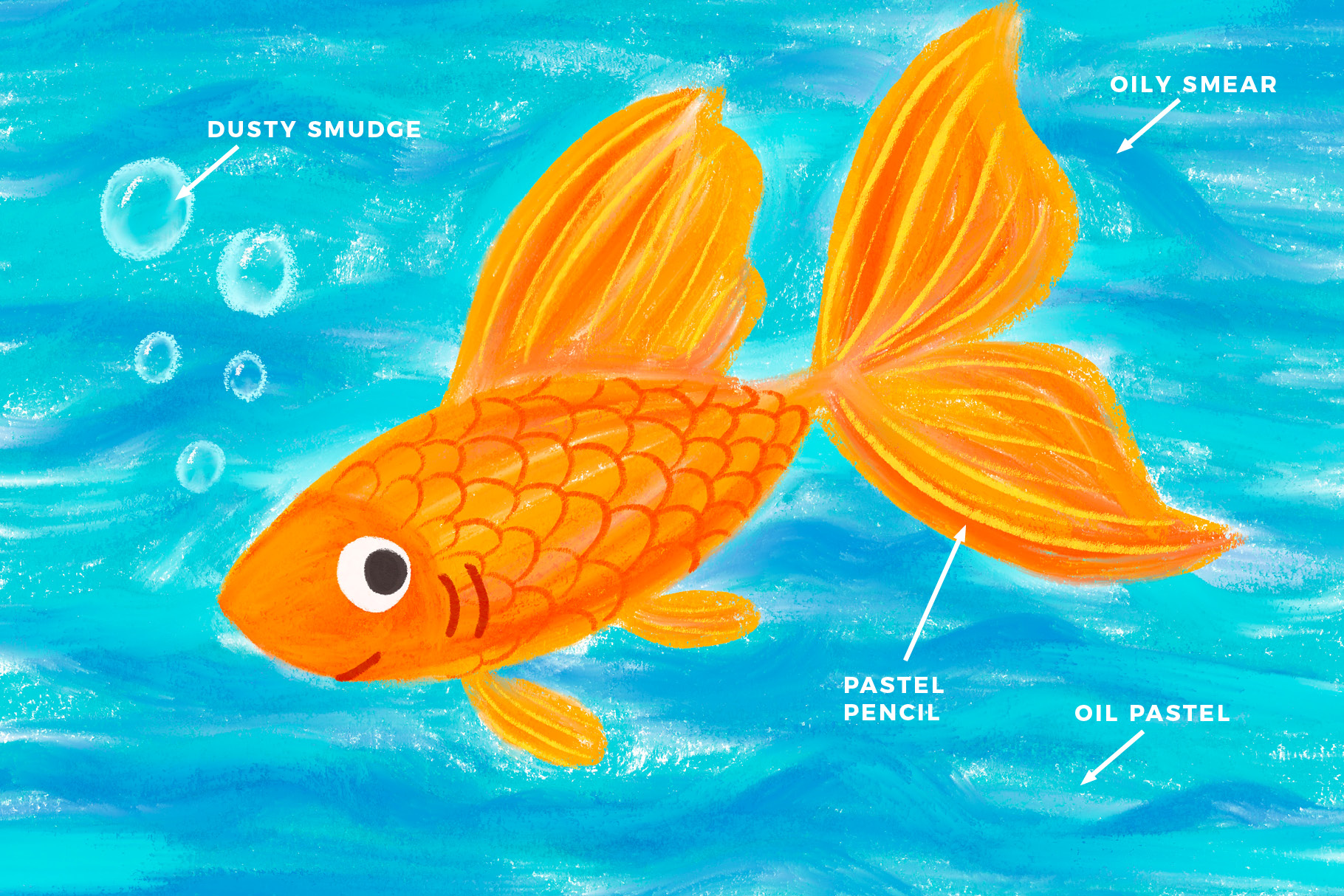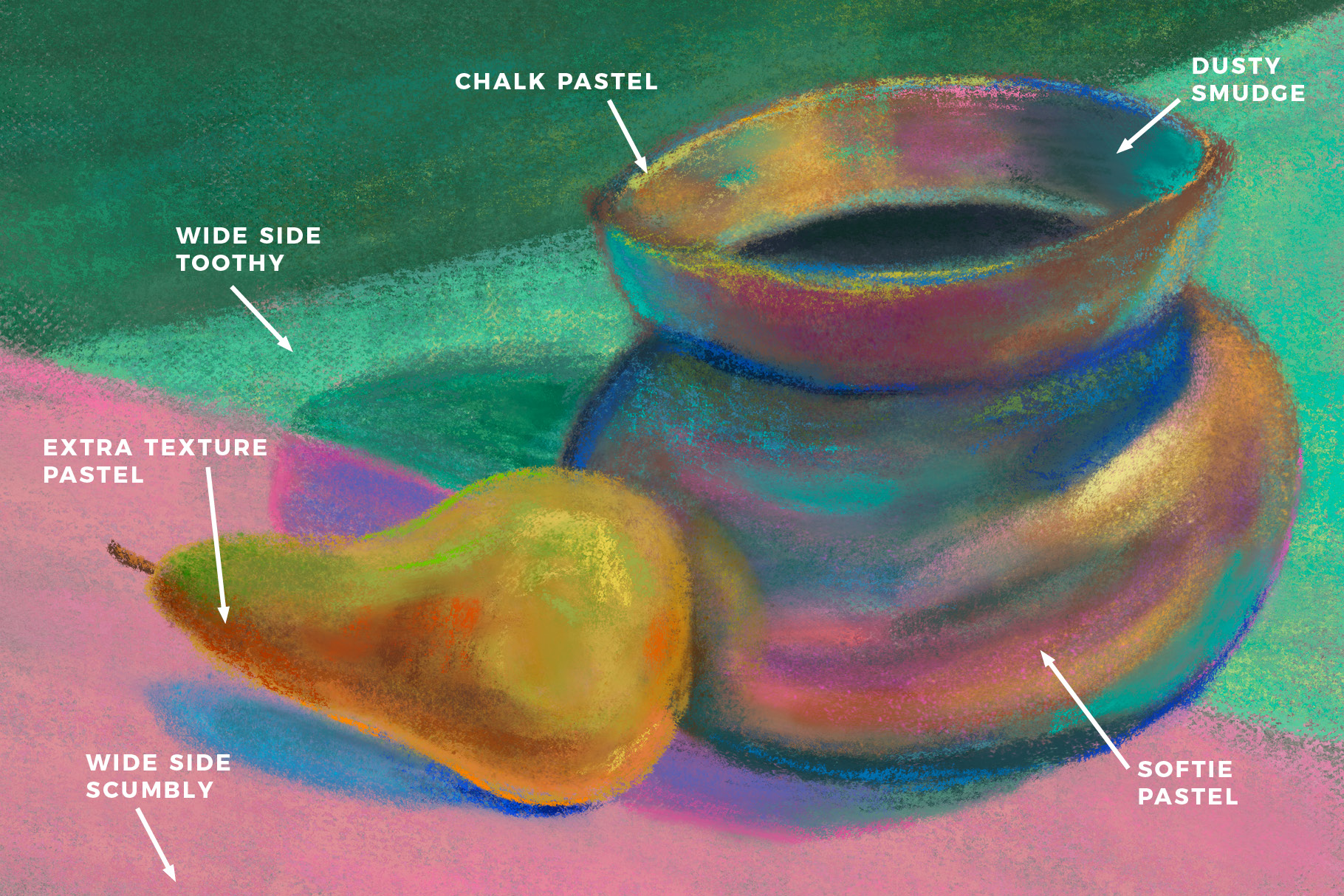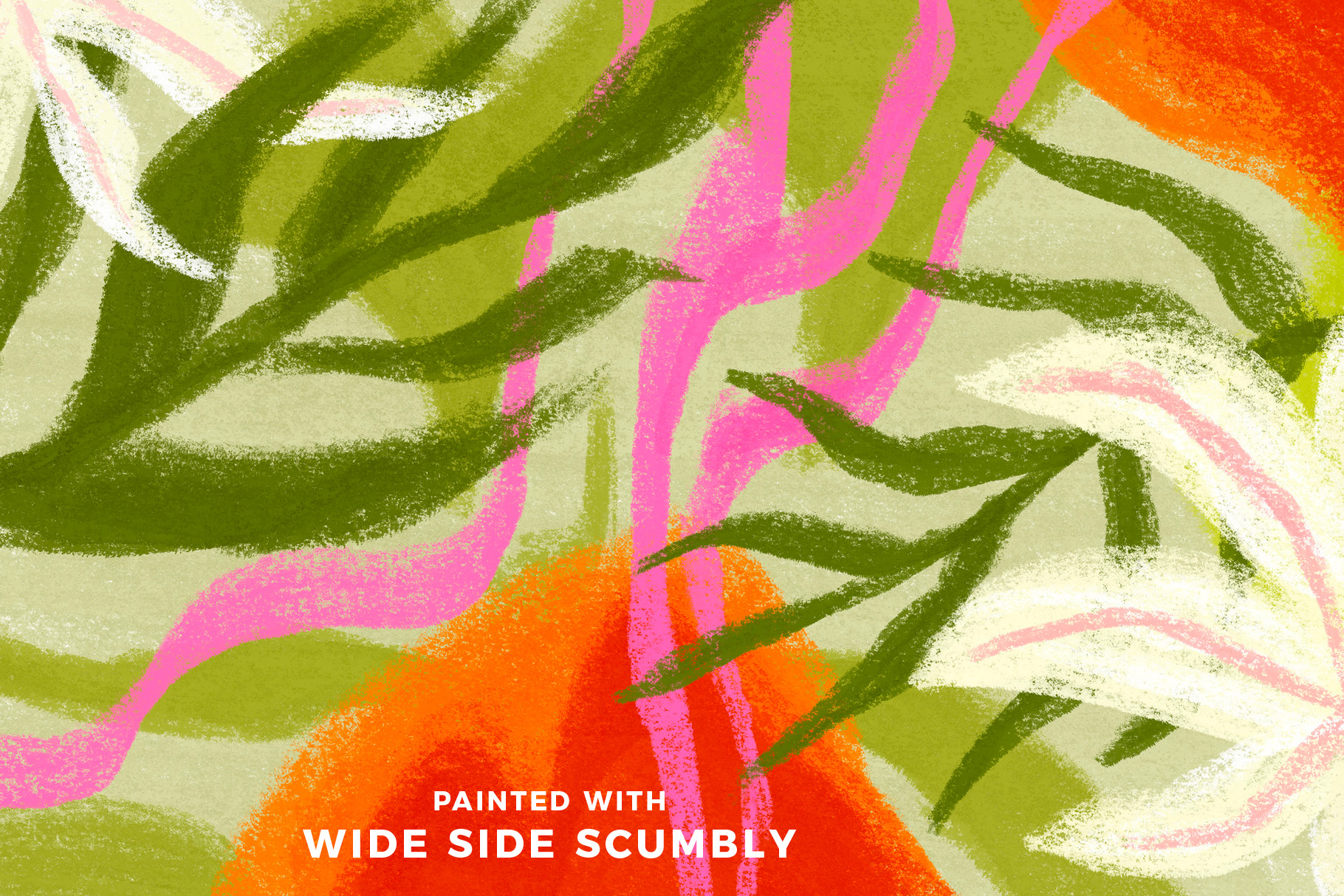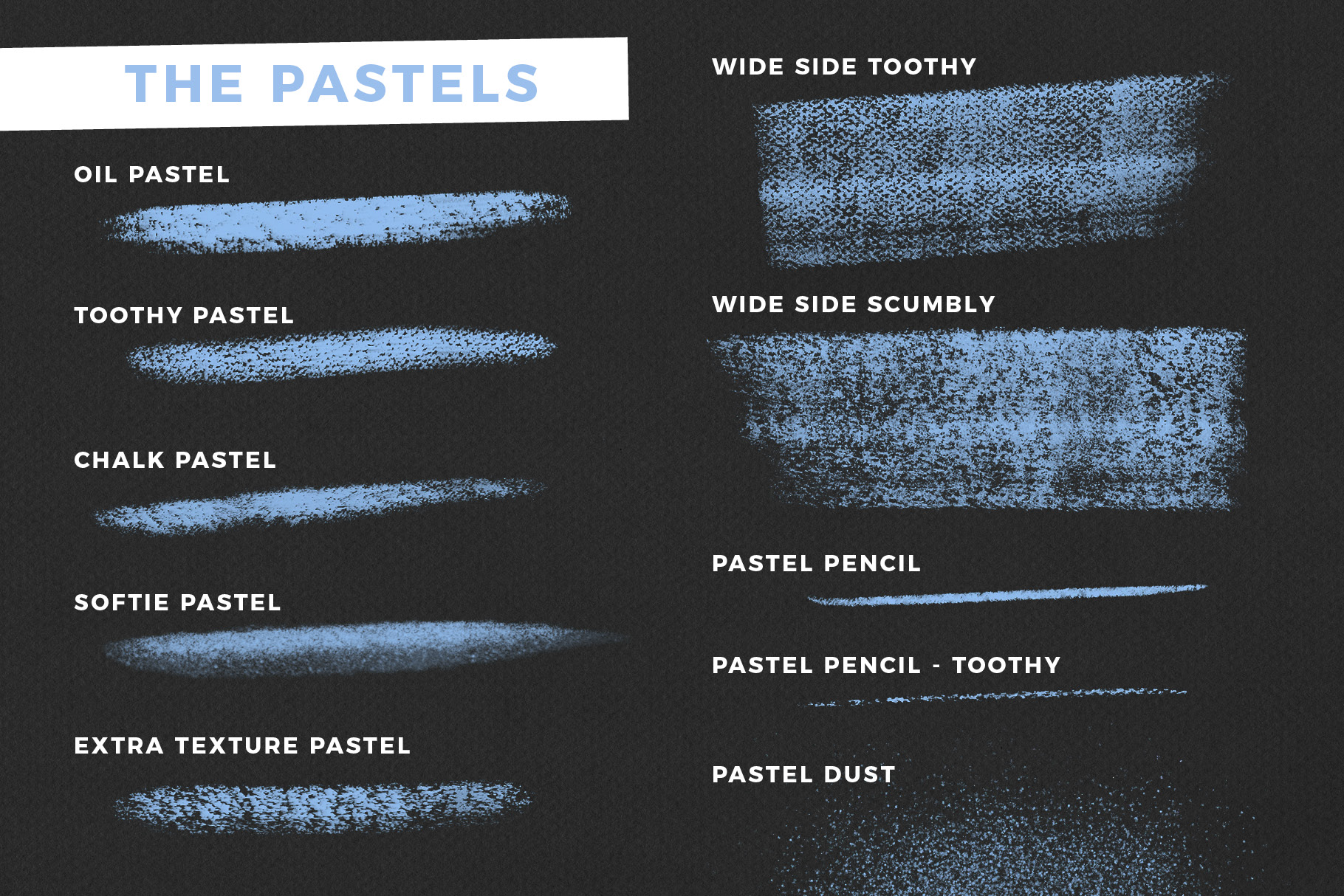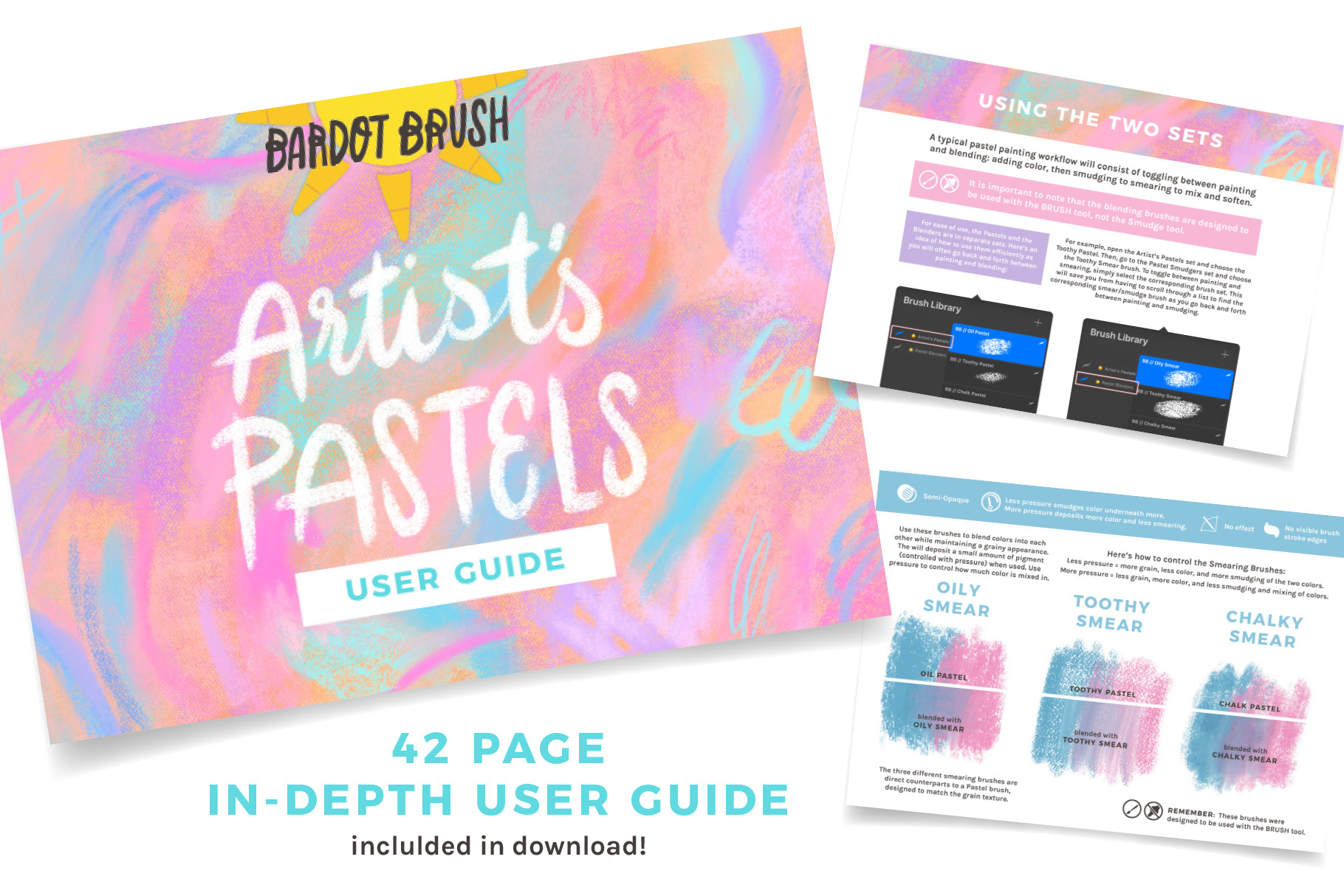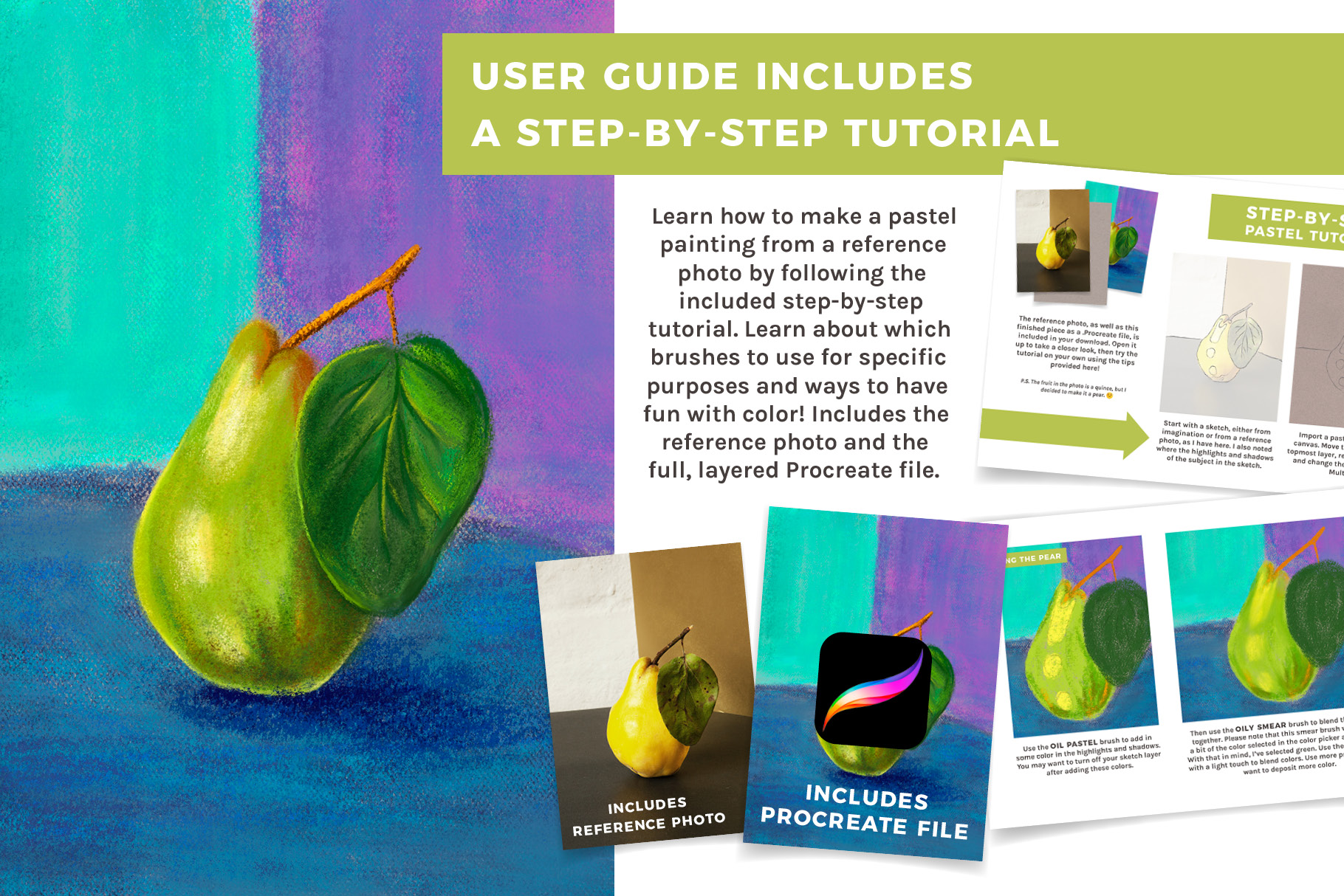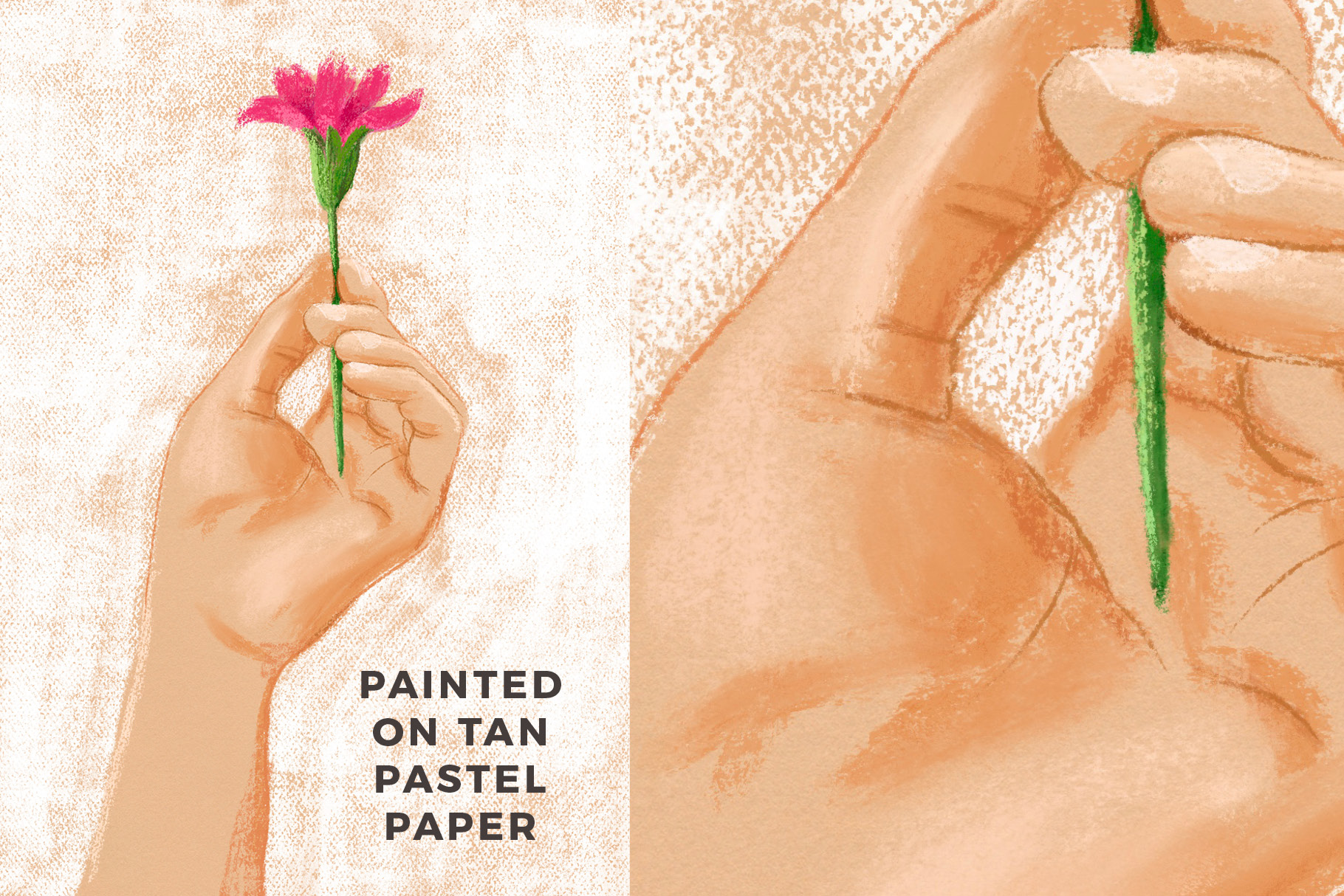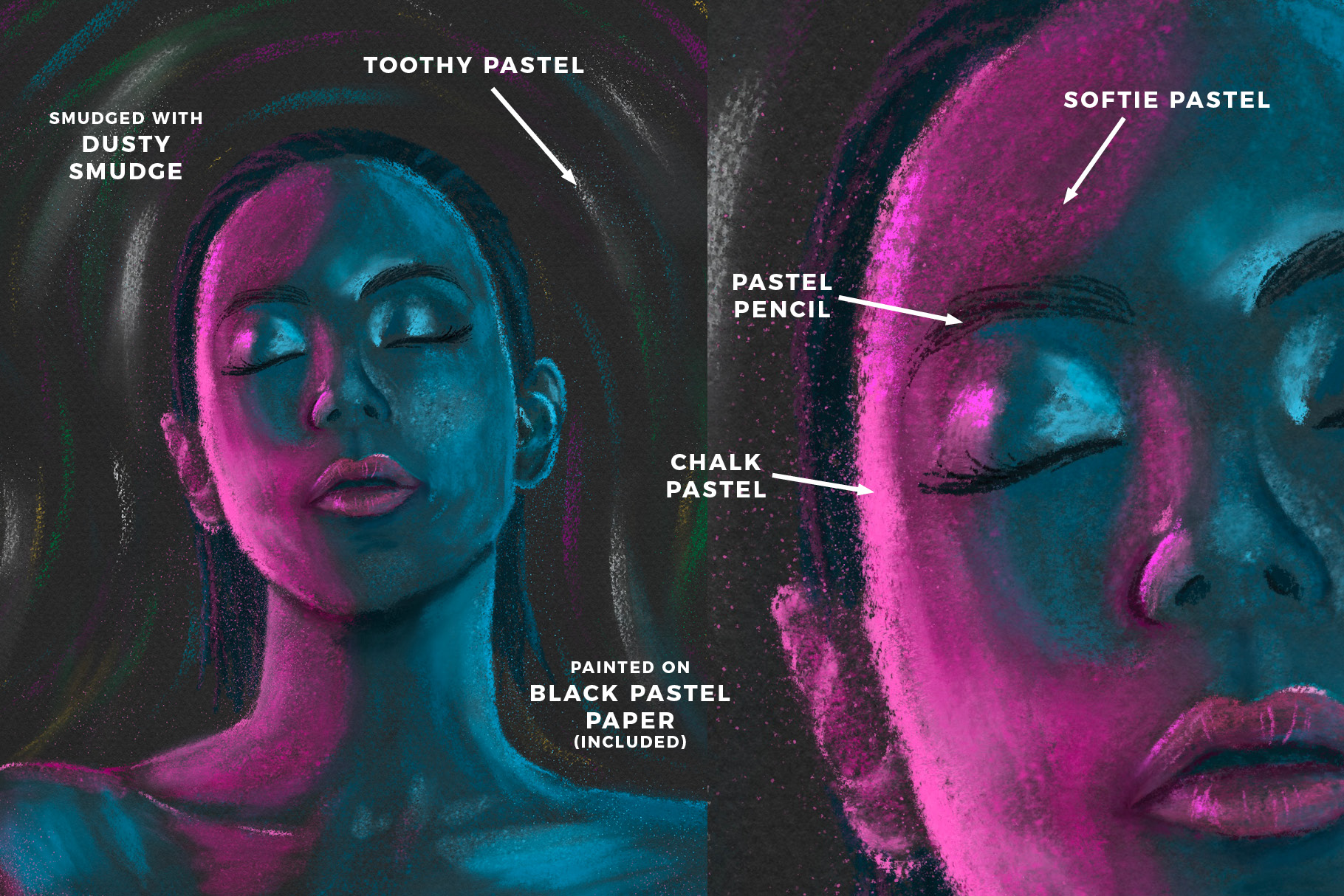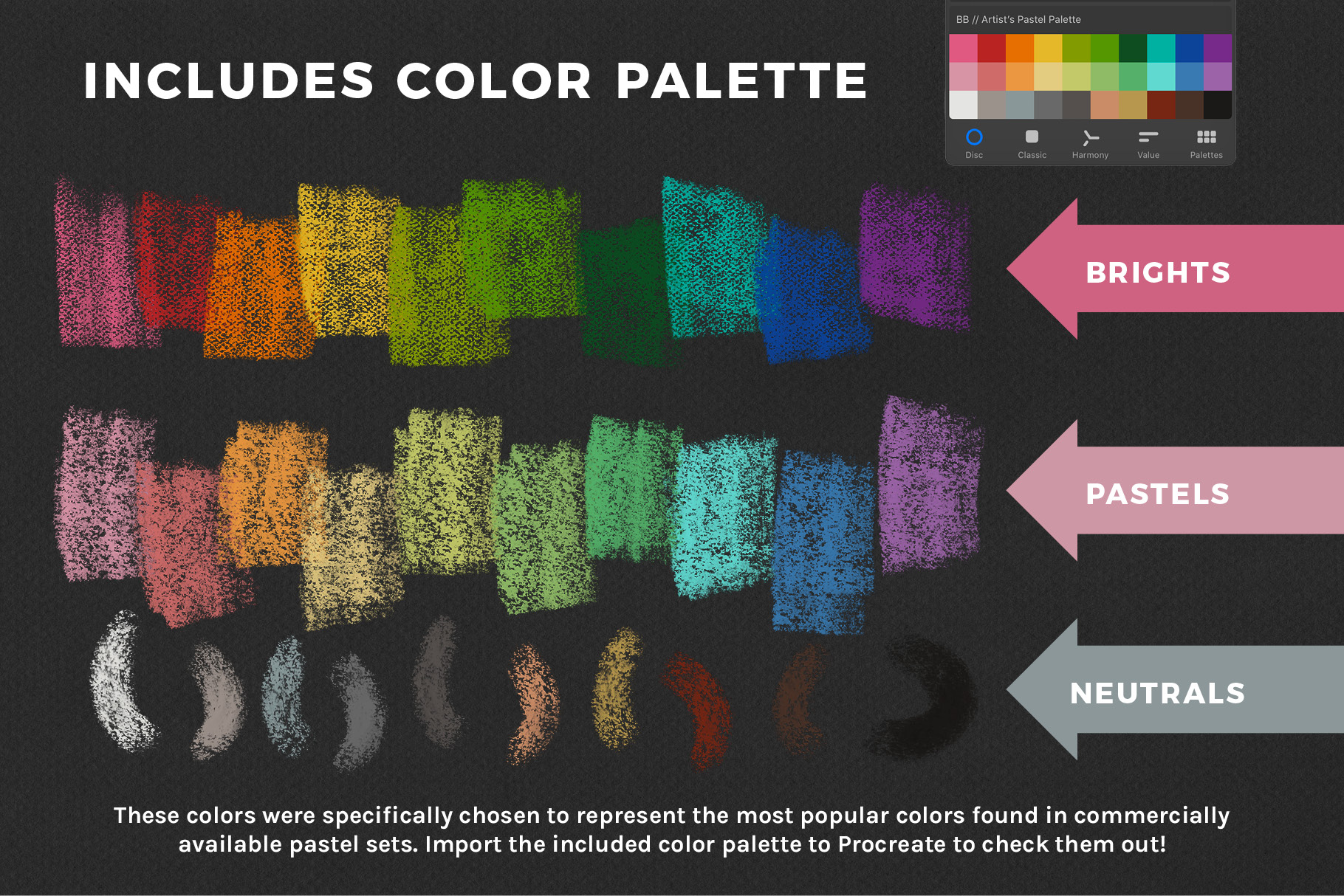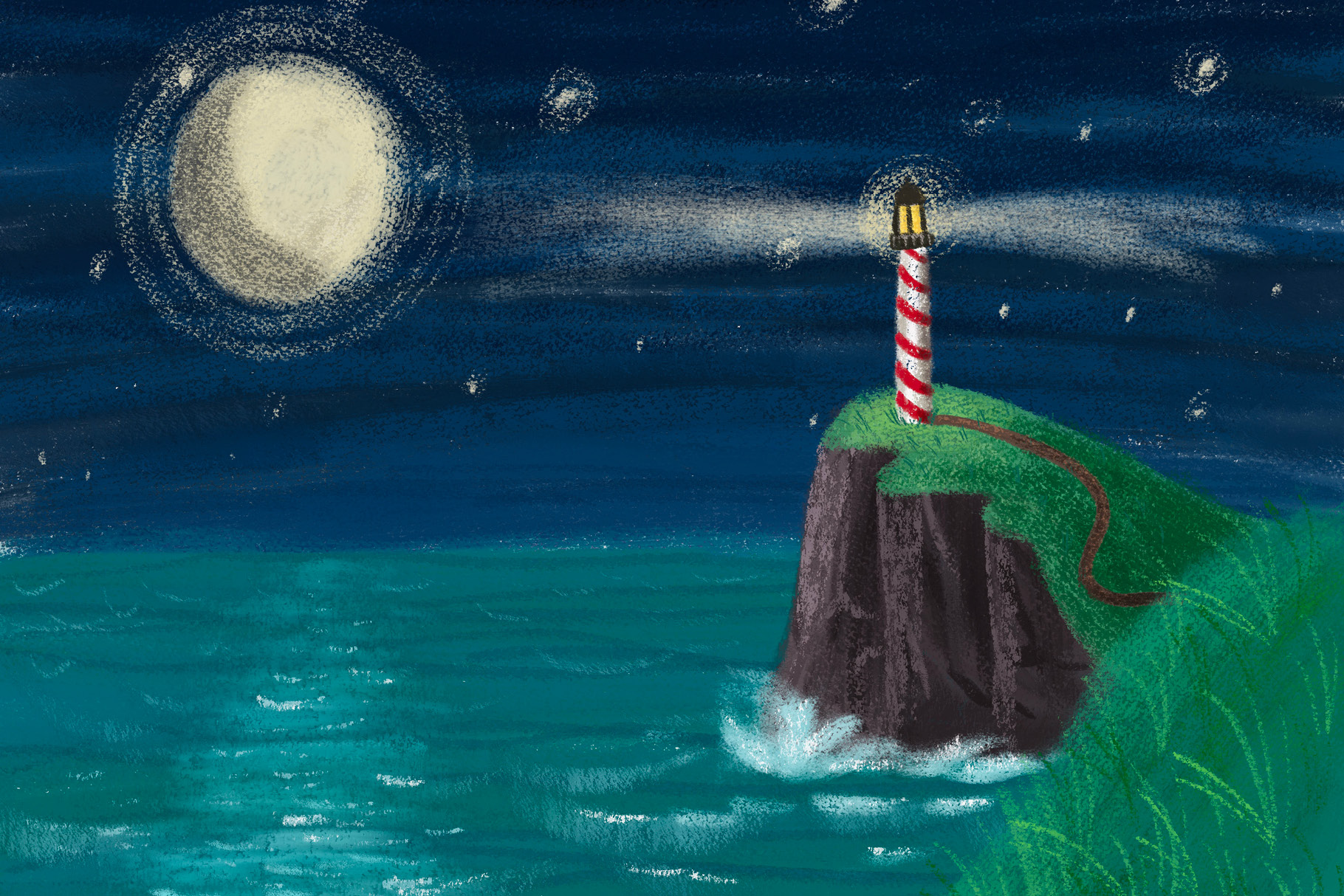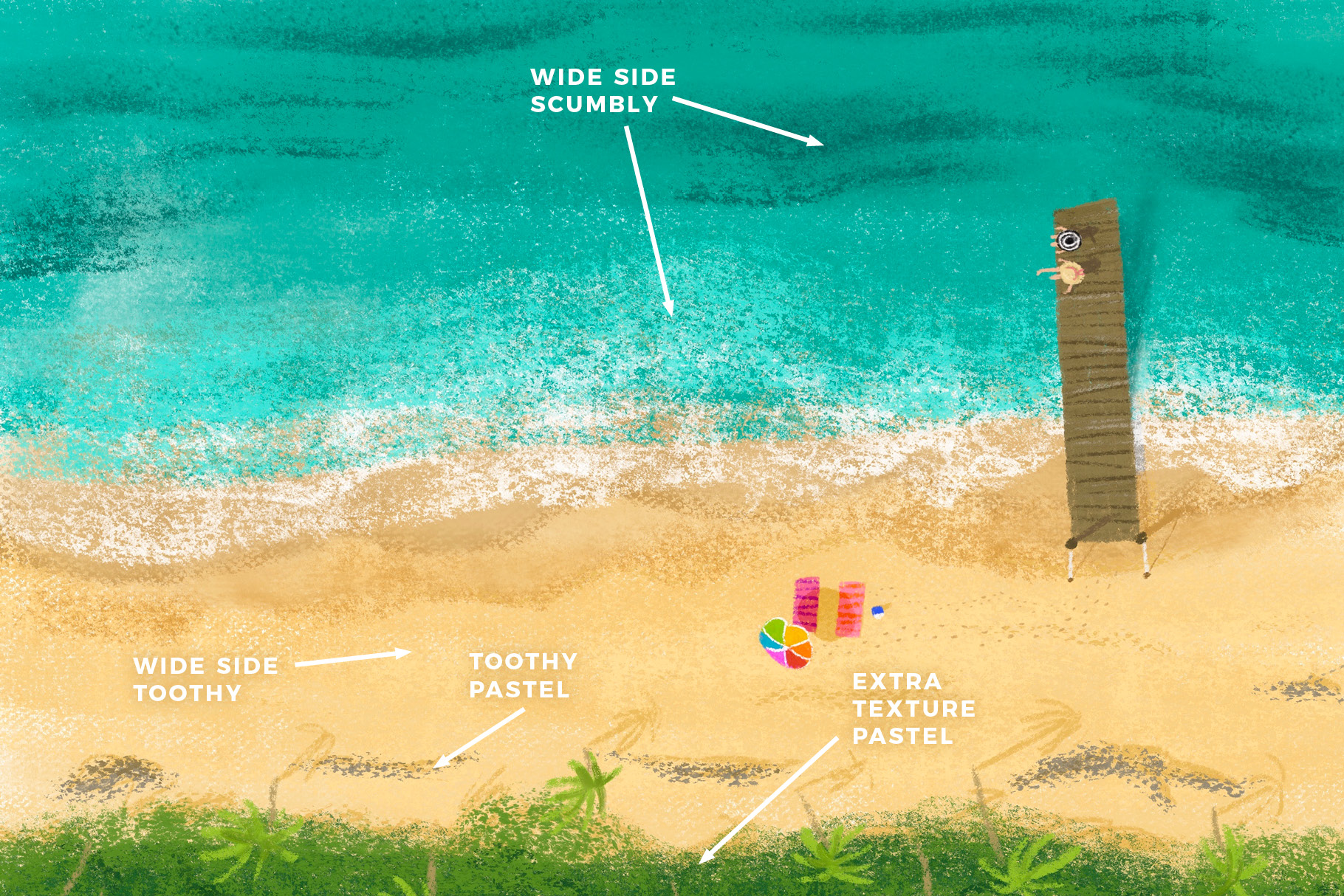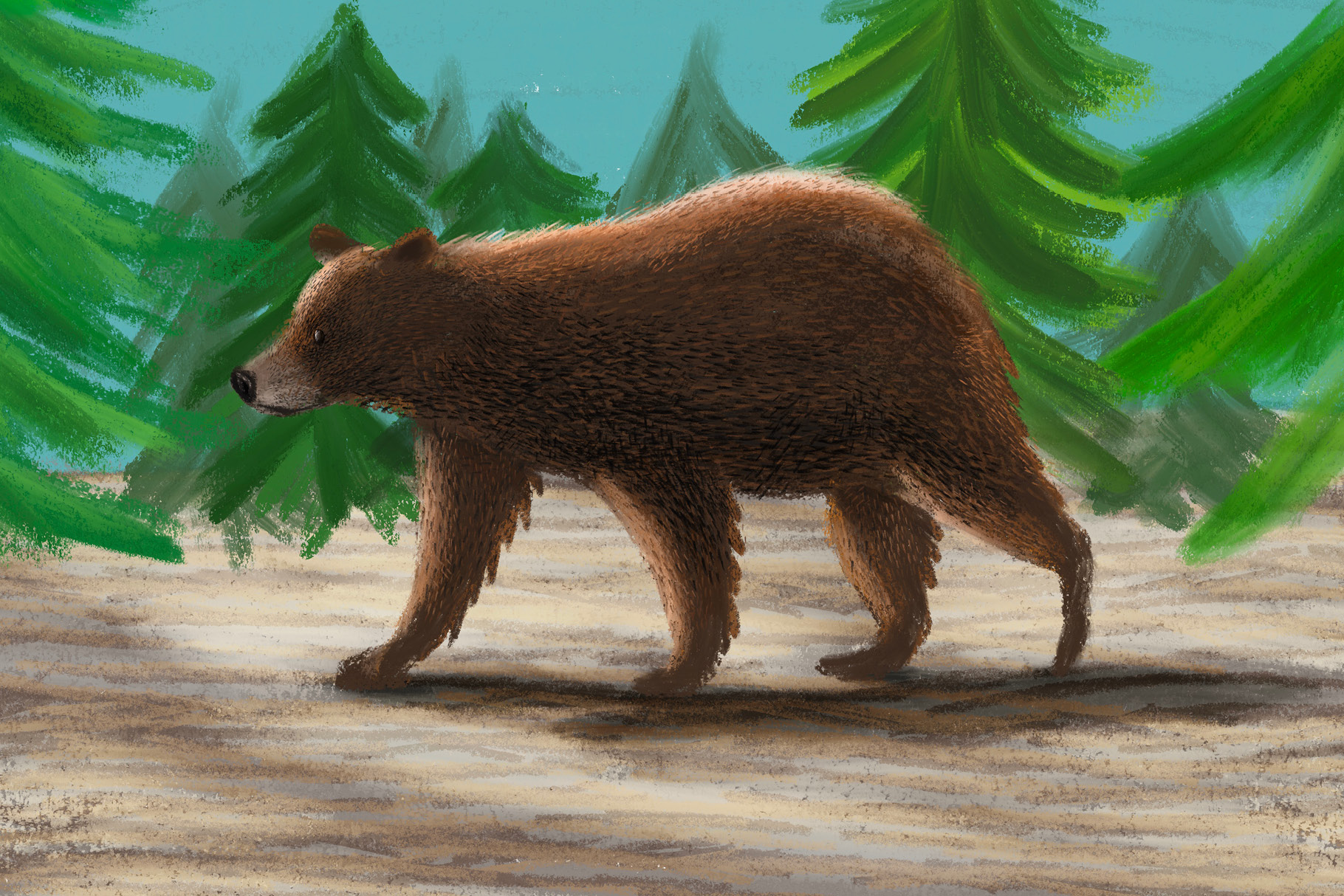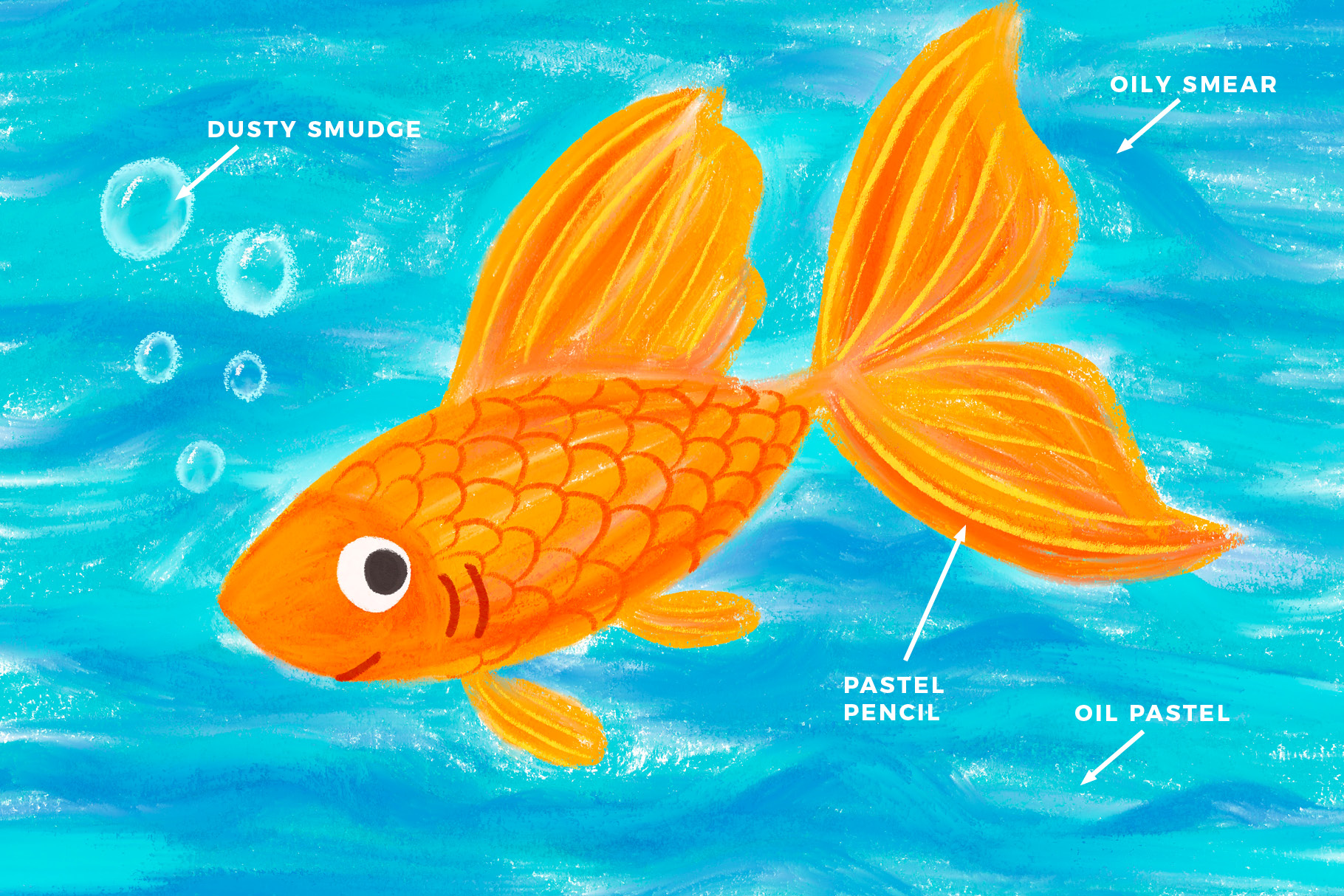 Buy now to start making awesome art!
We've got more fun art-making tools for you...