How to Make Procreate Brushes // Galaxy Art Tutorial
Learn how to make brushes in Procreate!
If you've ever been curious about making your own brushes in Procreate, you will love this tutorial! In this video, I'll introduce you to the basics of making Procreate brushes. I'll show you how to make a trio of custom star brushes with special light effects, and we'll use them to draw some beautiful galaxy art. This tutorial is an excellent introduction to brush-making. You'll learn how to draw your own brush shape, how to create a new Procreate brush, and import your custom shape. Then I'll take you through adjusting the various brush settings in Procreate's Brush Studio to create three unique brushes.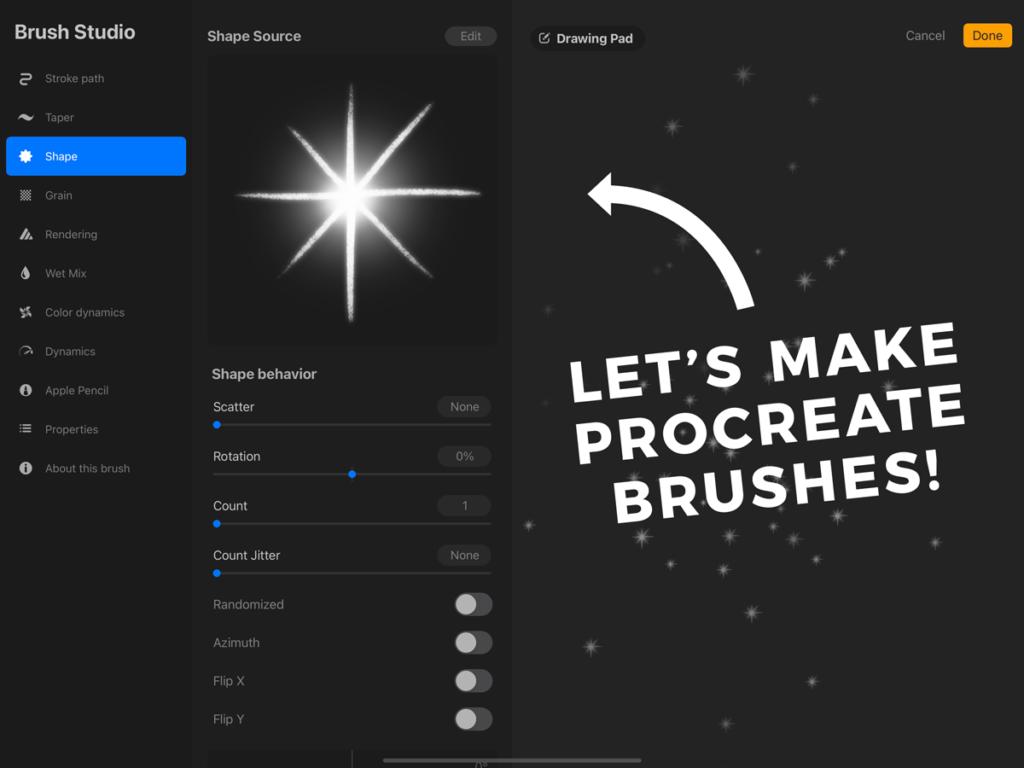 In this tutorial, you'll make these three Procreate brushes:
Canvas Size Used
3800×2800 Pixels for Galaxy Art
2500 x 2500 Pixels for Brush Shape
Nebula: Nebula from the Luminance Set (built-in Procreate brush)
Star Shape: Oberon from the Drawing Set (built-in Procreate brush)
Artwork made in this Tutorial