How to Draw a Glowing Jellyfish // Procreate Tutorial
Learn how to draw a neon jellyfish in Procreate!
Join me in this live tutorial where I'll teach you how to draw this super cool jellyfish and create an awesome glowing effect. This tutorial will take you step-by-step, showing you lots of useful techniques and tricks along the way. You'll get to know some essential Procreate features like layers, clipping masks, the liquify tool, blend modes, and more. By the end, you'll have a pretty rad drawing of this most unusual sea creature. For this lesson, I'll be using brushes from my Awesome Alcohol Markers set and one from Texturrific Shaders. 
Canvas Size Used: 2800×3500 Pixels
Background bubbles: Pepper Shader from Texturrific Shaders
Jellyfish bell, tentacles, highlights: Brush Tip – True
Bell details, mouth arms: Brush Tip – Intense
Texture: Smooth Marker Texture – Light & Dark

Artwork made using this Tutorial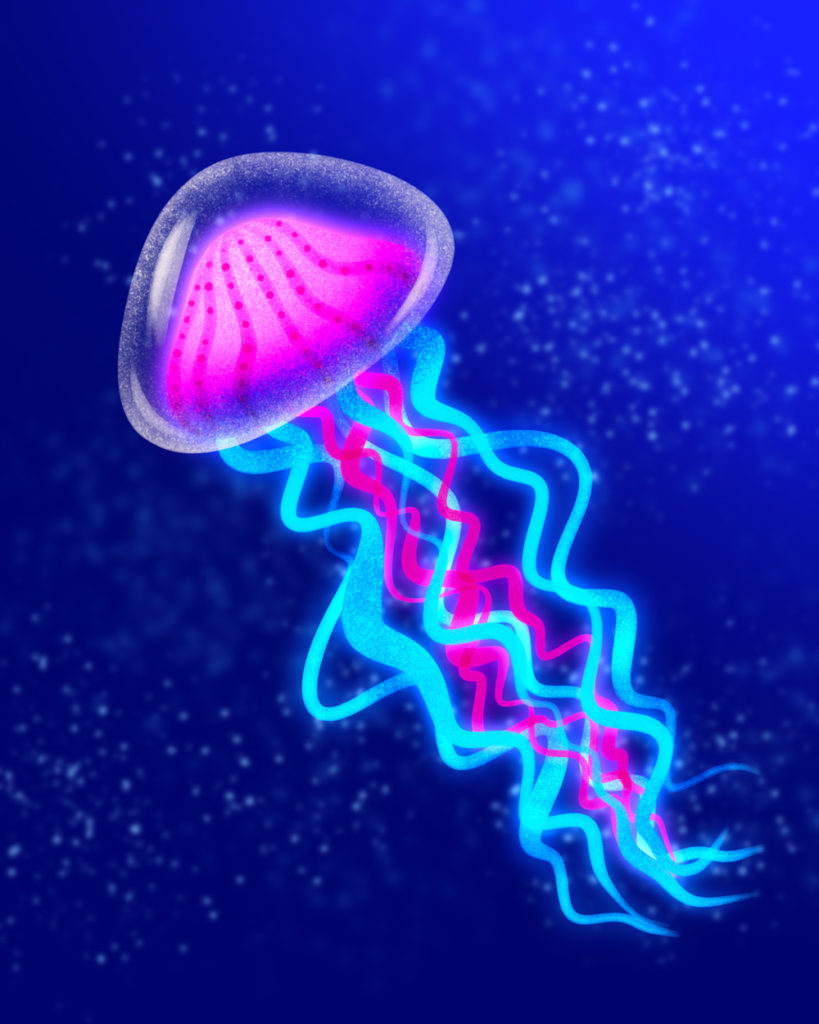 Join me for more livestream drawing
Stay tuned for more live draw videos where we can hang and draw together, I can answer your questions, and show you some cool Procreate tips and tricks!  
A few past Live Tutorials