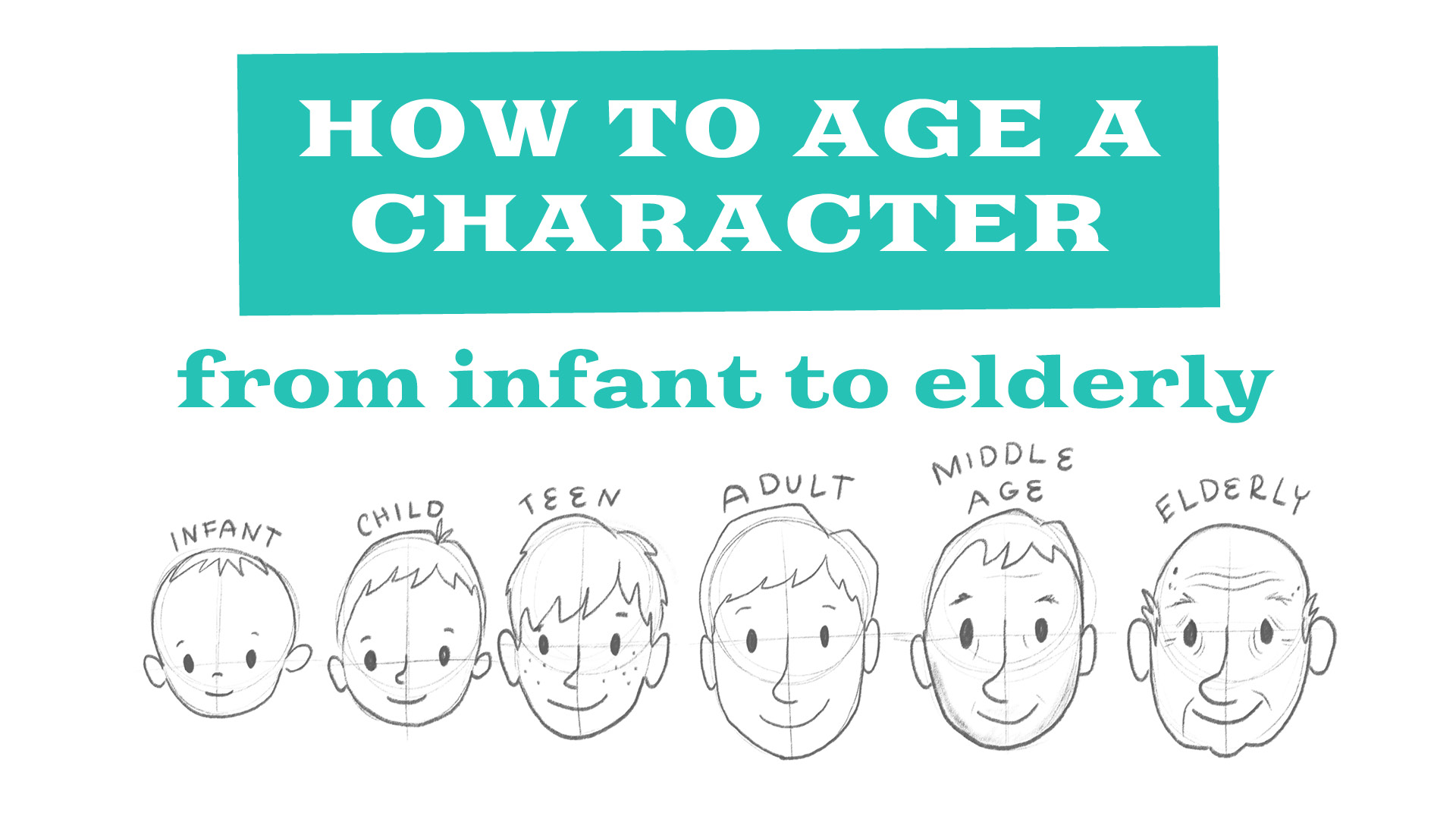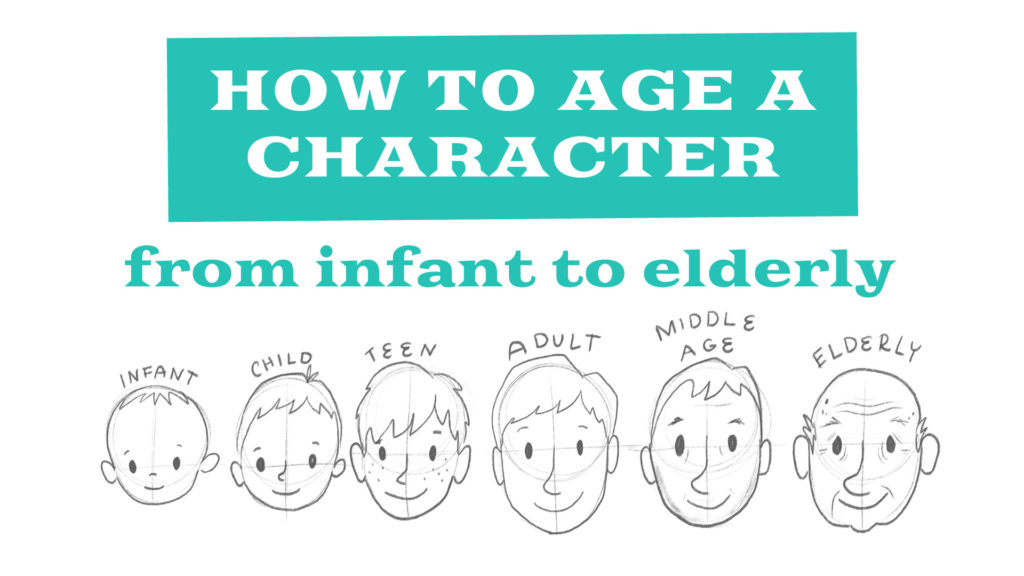 How to Age a Character: from Infant to Elderly
Whether you want to draw a character as it progresses through life or whether your character is simply a baby, grown-up, or senior citizen, you will need to know how to depict how someone looks at different life stages. There are some easy things you can do to make a character look older or younger. 
The first step in developing a character is to define who they are by creating a character profile. I've got a free character profile template you can use to get you thinking about who you character is: their appearance, background, personality and of course, age. Be sure to read our article, How to Develop a Character for Illustration. And if you are having trouble coming up with character ideas, try our Random Character Generator!
Once you've figured out how old your character is, you need to know how to draw them so that they'll actually appear to be that age. In this tutorial, I'm going to walk you through drawing a character several different stages of life. You learn what facial proportions, body proportions, and extra details you can manipulate to make a baby look like a baby, and an old lady to look like an old lady. I'll also show you how to use the Procreate Drawing Guide feature to create a grid that will help you layout your proportions.
Watch the tutorial above to learn how to draw a character at different ages!
To make a face appear younger, you can make the facial features more compact and closer together, place the features lower on the head, and shorten the jaw. To make an adult face look older, you can make the face shape softer and fleshier, add a receding hairline, thinning hair wrinkles, jowls, age spots, and other details. You can also use different hairstyles to depict different ages.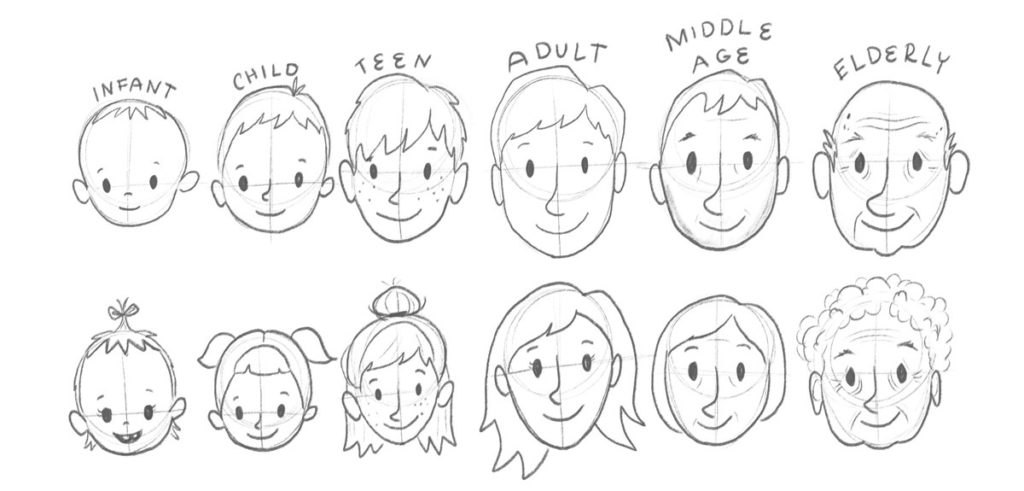 To make the body appear younger, you can manipulate the body proportions. The younger someone is, the larger its head is relative to its body size. An adult's head is about 1/7 to 1/8 of it's total height. On the other hand, a baby's head is about 1/3 to 1/4 of its total body length. The arms, legs, and neck will also be proportionately shorter. As you age into older adulthood, your body might put on extra weight, shrink a bit, developed a hunched back, and overall get a bit droopy.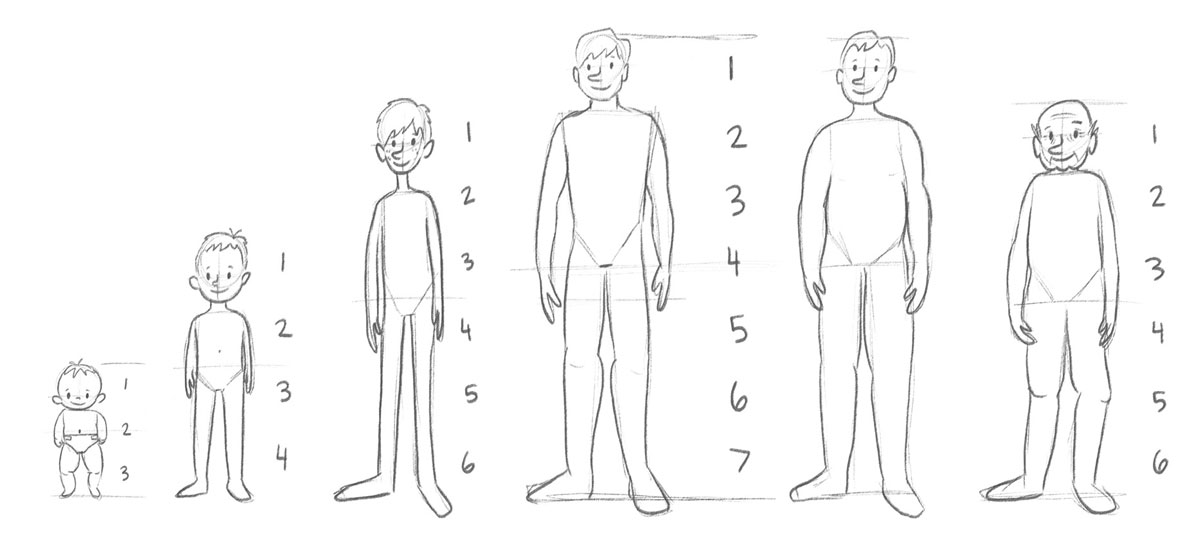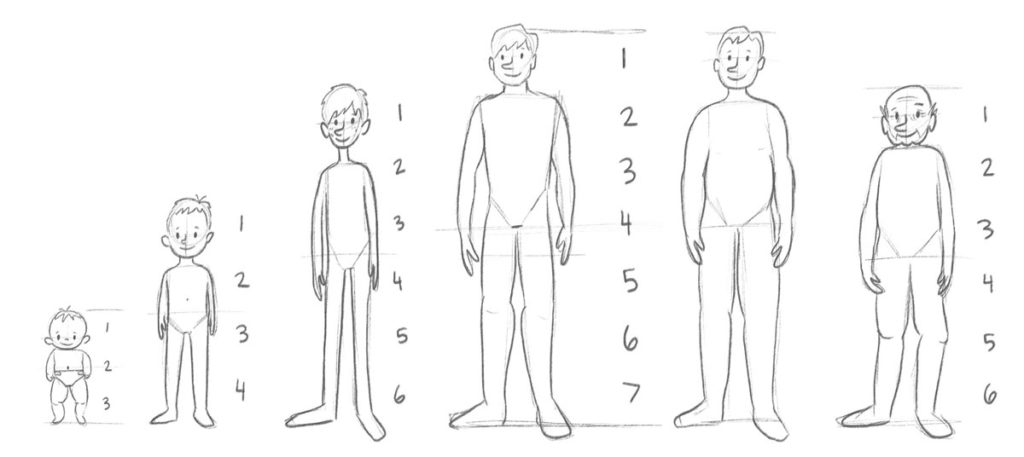 Want to learn more about drawing characters?
Character Camp is a FREE series of prompts, guides, and tutorials to help get you familiar with designing and drawing your own characters. This series was created in conjunction with the Making Art Everyday challenge. Each day for four weeks, we'll have a different prompt to get you learning how to draw characters. We'll be exploring human characters, animals and creatures, even inanimate objects as characters.