Support an Awesome Procreate Artist!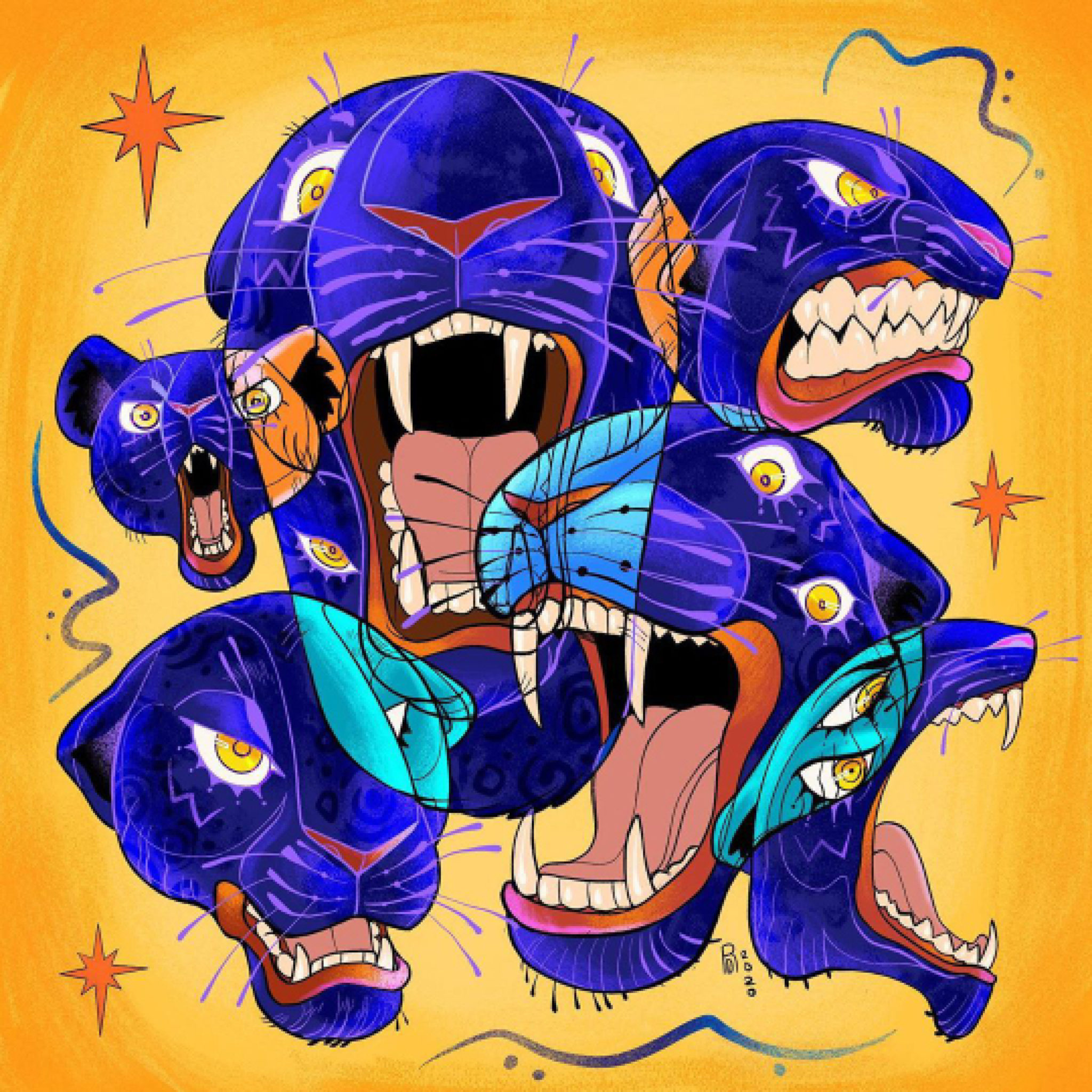 Vibrant, mysterious yet exciting, Dominique Ramsey's imaginative and whimsical art elicits wonder.
It all started with Pokemon and Disney. At the young age of four, Dominique Ramsey drew and scribbled all the time. During her younger years her art came from her imagination and the visual media she loved. Now, her art is inspired by the mysteries of life; the taboo and the secret. Dominique says, "Music is a big catalyst in art-making process and is the 'glue' that holds my concepts together." Dominique also wants to push the envelope in regards to animal art. She hopes her art makes others feel something and see the familiar from a different point of view. She wants to inspire and share her love of animals with the world. Dominique hopes that she can show the beauty in the unconventional, simple, and whimsical through her art.
Dominique continued to practice art and illustration throughout her childhood and into high school. In fact, she was part of the school's visual performing arts program. After graduating from high school, Dominique attended the Pennsylvania Academy of Fine Arts for a year before transferring to the Savannah College of Art and Design, where she majored in illustration and graduated with a bachelor of fine arts in 2020. Ever since she was a child, Dominique struggled to find acceptance in illustrating primarily animals. One of her main struggles in college was the conflict of wanting to draw what she loves and adhere to the guidelines of her various projects.
A fun fact about Dominique that developed during her academic years is her love of history. She enjoys learning about the 11th to 18th centuries most of all. She is also inspired by many historical artists including Albrecht Durer, Eivand Earle, Gustav Klimt, Henri Rousseau, Auadubon, Dahlov Ipcar, and William Morris. Canis Albus, Aspen Eyes, and Sophie McPike are contemporary artists who inspire Dominique.
Dominique has been using Procreate for the past two to three years. She loves Procreate because it allows her to go portable. She can draw anywhere and at any time. She continues by sharing, "I can hold the iPad to my liking as I'm drawing, which gives me the feel of drawing on paper." Max Pack brushes and layer grouping are Procreate features she uses the most. When she is not working digitally, she enjoys working with ink, marker, colored pencil, and sometimes watercolor and gouache. And above all, she can't live without her pencil!
When asked how she deals with artist's block, Dominique recommends nurturing your inner child as much as possible. She says, "Not only does this bring you comfort, but it might also spark your imagination allowing your thoughts to flow more easily." She also recommends taking a break from the news and social media. "This," she shares, "allows you to process without outside influence." She also encourages artists to take breaks so the brain and body can peacefully exist together for a bit without having to produce.
When asked what change she would like to see in the art community, Dominique responded, "I would like to see more black artists being hired in our community and for us to be as valued as non-POC (People of Color) artists, especially when it comes to lead roles."
Dominique also wants other artists to remember to believe in your art and your voice. "You have something to share with the world!" she exclaims. "Take as much time as you need to find your voice. There is no rush. Try your best not to compare yourself and support your fellow artists! No one can do what you do the way that you do it, so there is no need to feel threatened."
Dominique says the best way to support her is by sharing her art with your family & friends! It gives more exposure on her work! Sharing can go a long way!